How Kanye changed mental health discussion
The rap icon doesn't get the credit he deserves, says Toby Pleming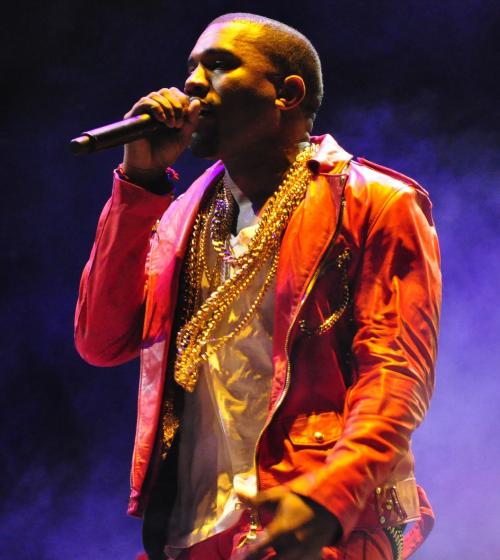 In the last decade, there has been a profound cultural shift in the stigma surrounding mental health problems, with male mental health as its particular focus. Kanye West has, in my opinion, played a significant role in forming this progressive view of mental health. Hip-hop stands as one of the most influential and pervasive genres of modern music, and more emphasis is placed on lyricism in hip-hop than in most other genres (momentarily leaving 'mumble rap' and Lil Uzi and co. to one side). As such, the messages of popular artists' lyrics should not have their cultural capital underestimated.
Up until the mid-to-late 2000s, rap and hip-hop had been, for the most part, assertively and aggressively macho. Part of West's legacy, thus far, has been to open up hip-hop to a more introspective, less typically 'masculine' viewpoint. While not the first hip-hop artist to address issues of mental health, West is (arguably) the most high-profile, and treats the subject with particular skill.
Compared to the hyper-masculine hip-hop of much of the pre-West era – one thinks immediately of the holy trinity of 'blunts and broads, menages á trois, sex in expensive cars', of the Notorious B.I.G – West's treatment of mental health in his music has been, like the man himself, unabashed and entirely straightforward. While B.I.G. occasionally rapped about mental health in a broad sense, particularly on 'Suicidal Thoughts', his focus was on how the environment in which he was raised and had to survive caused these problems, rather than their arising ex nihilo. West takes a different approach, talking about mental health without the need for a rap-friendly trigger.
"West's treatment of mental health in his music has been, like the man himself, unabashed and entirely straight forward"
In 'FML', released in 2016, West raps about how he feels when he's 'off his Lexapro', an antidepressant used to treat anxiety. He mentions the same drug in his feature on 'Vic Mensa's U Mad'. Moreover, one of the prominent themes of his 2008 record, 808s & Heartbreak, is his deep depression. The titular heartbreak refers to the crushing feeling of losing his mother, Donda, who he had immortalised three years earlier in the song 'Hey Mama'.
In 'Clique', released in 2012 on the Cruel Summer mixtape, he raps: "Went through deep depression when my mama passed / Suicide, what kinda talk is that?" West is clearly wracked by deep mental health issues, as evidenced by his curtailment of the Life of Pablo tour and subsequent hospitalisation last year. What remains strange is West's silence on the subject outside of his music; despite a probable mental breakdown, he has been oddly muted on the subject, a far cry from, say, Kid Cudi's expansive Facebook posts.
That said, it was West who laid the foundation for artists like Kendrick Lamar to rap about how he has been 'dealing with depression ever since adolescence', and Kid Cudi, a close friend of West's, to focus heavily on his mental health issues in much of his output (Man on the Moon remains one of the great self-help albums). The landscape of modern hip-hop has changed, for which West can take a significant amount of responsibility.
"West's discussion of mental health, as not just a man, but a black man, is hugely significant"
There is a racial aspect to be considered as well. Pharoahe Monch, in his 2014 song 'Losing My Mind', rapped "My family customs were not accustomed to dealing with mental health / It was more or less an issue for white families with wealth". Despite this, BME people are more likely to be diagnosed with mental health issues than non-BME people. As such, West's discussion of mental health, as not just a man, but a black man, is hugely significant.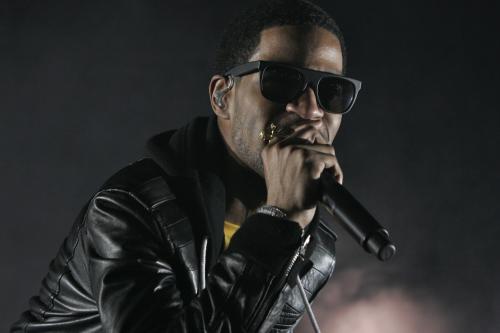 Discussion of mental health has been normalised to a considerable extent in modern hip-hop: mental health can even be comfortably talked about alongside the hip-hop staples of drink, drugs, and women. Isaiah Rashad can, on the same EP – even the same song, 'Heavenly Father' – rap about his mental health ('I don't want to think of suicide … I was busy cutting on myself'), and his love of drugs and sex (Pussy is my greatest vice / I love smoking weed, I hate advice'). I firmly believe that we can count this as one of 'Ye's great achievements; by laying himself bare in his music, he has allowed other artists to reflect on mental health as part of their identity, thus helping to normalise mental illness among hip-hop's audience.
This has in turn led to, or been part of, a rising tide of awareness of mental health issues in previously (relatively) unexamined demographics. It would have been close to unthinkable a few years ago for such a bastion of lad culture as UniLad to run a campaign to raise awareness for male suicide.
In the recent past, it has become vastly more acceptable for men to open up about mental health, and I for one believe that we can see Kanye West as playing a significant role in this change. While I do not suggest that he is the sole actor in this drama, it is undoubtedly true that he has been a prominent driver of this cultural shift. We cannot totally attribute this change to Kanye, but he should get his due