How to cash in on your summer
Earning money and holidaying in the summer can seem like a paradox, but here's how to have your cake and eat it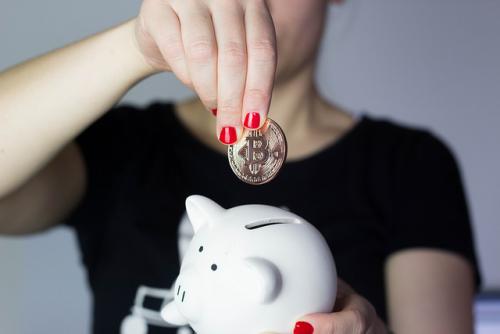 With the long summer break looming ahead, many of us plan to do as little as possible, in order to recover from the pain that Tripos has inflicted over the year. Some of us, however, have grander plans to go gallivanting off around the globe to shake off the stench of Cambridge. But to do that, earning a bit of cash is a prerequisite. If you're anything like me, earning money during the holidays is something that has to be flexible, with relatively few hours so it doesn't get in the way of summer fun! Here are the best ways to earn money without sacrificing too much of your free time.
Online tutoring
This one is a no-brainer for Cambridge students. It takes various amounts of time to set up profiles on sites such as Blue Tutors, Super Prof or Tutor.com, as some require you to pass a mock session, yet this is an excellent way to earn a lot of money in a short space of time, teaching a subject you (hopefully) love. The hours are flexible, as you can arrange online appointments or home visits that fit around your schedule. One thing to look out for is how much commission the website you go through charges, which can either be a one off payment when they match you with a client or a hefty portion of each session. Another way to go about tutoring is to advertise on social media, and get your parents, grandparents, and any other families you may know to share it. Informal clients mean you get to keep all of the cash!
Fruit picking
If you want to earn some serious money in an intensive few weeks and aren't afraid of physical labour, fruit picking and packing is for you. Work in apple orchards usually begins in early July, and carries on in August, though work can be temperamental as it all depends on the weather – which you can be exposed to – and how fast the fruit grows. While intensive, this work is only seasonal and pays relatively well, and this is a job that can be combined with your travels, as you earn while you explore other countries. Finding fruit picking jobs locally can be a challenge, but enquiring at local farms if you live in a rural area or just a simple Google search can provide you with a lot of information.
Match betting
Although not for the faint hearted, if you're willing to put in the effort, match betting is a legitimate, mathematically risk-free way to earn some money. It involves signing up to betting sites and placing opposing bets to cover all eventualities of, for example, a football game, which qualifies you for a free bet without losing any money. Then, using that free (matched) bet they give you, as well as other offers, you manipulate the system and can earn a fair amount. While you may need to grab the nearest mathmo to explain the ins and outs of how it actually works, sites such as Profit Squirrel provide step by step tutorials, and for a small fee, give you information of other deals you can take advantage of. It may take a while to take to get your head around what's going on, but if you stick with it, this can be a way of earning hundreds of pounds from the comfort of your own bed! However, while it earns you money, quite a bit goes out of your account at one time which is worth noting.
It can be said of the Cambridge routine that, though sometimes painful and exhausting, it is varied and busy. Heading home for a long summer can be a daunting prospect, as none of us want to be sat at home, twiddling our thumbs watching reruns of Bargain Hunt and Come Dine With Me after the craziness of exam term and the excitement of May Balls. Having a job is a way of keeping your routine varied and giving purpose to the day, as well as providing you with a bit of extra cash! So whether something to alleviate the boredom, or something to line your pockets: happy earning, and more importantly, happy spending!