Mud, glitter and music: festival-going, kaleidoscope style
Whether you're a first-time festival-goer or a seasoned lover of the big names, create glittery memories with Juliet Martin's advice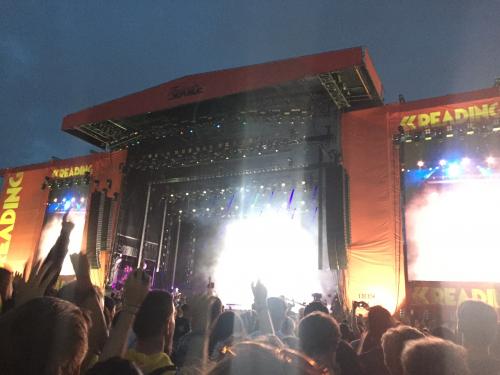 The essence of festivals can't be collected into neat summary. Of course, there will be highlight moments that stand out. Noel Gallagher at Latitude 2016 is one of mine: as the set finished and he sung the opening lines of 'Don't Look Back In Anger', we belted it back to him pressed together in a haze of high spirits breathing in the charged, cider-scented atmosphere. Yet, like a kaleidoscope, festivals tend to splinter into myriad colours, sounds, sights and smells until you're left with a chaotic tissue of memories fashioned from mud and glitter in equal degree. Their appeal is their fast-burning brevity, that unknown singer, that Mexican food truck, that heady evening sunset lying in the grass with music in earshot and drink in hand. Praise be! Festival season is now upon us.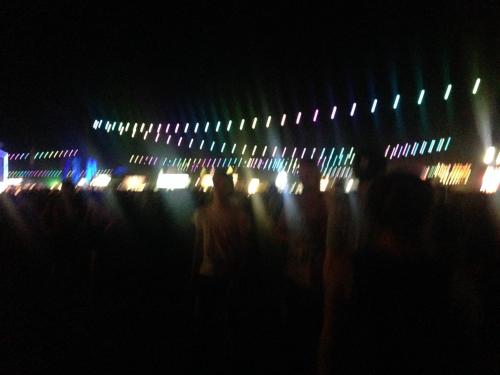 With so many to choose from both at home and abroad, it's getting trickier every year to pick the best festival. Prioritizing your own particular taste and budget is crucial. A ticket to the big players like Reading and Leeds will set you back more than £200; scour the line-ups and photos from previous years before you buy to ensure you'll be getting just what you're after. My favourite is Latitude for its combination of music with literature, comedy and dance, not to mention the idyllic lakeside location and woodland 'Solas' healing area where you can exchange campsite porta-showers for bubbling jacuzzies. For a beach-side vibe, Boardmasters is home to some sick surfing action, or go urban at London's Wireless for the hottest names in grime, hip-hop and rap. Slightly cheaper options include the feel-good pop party at Sundown, or Truck Festival, still packing a punch despite its smaller scale with headliners including Friendly Fires and George Ezra.
Like a kaleidoscope, festivals tend to splinter into myriad colours, sounds, sights and smells
After making your choice, prepare yourself appropriately, as practical packing can make the difference between a stellar weekend and a decidedly shambolic one. It's tempting to question what more one really needs other than baby wipes, toilet paper and a flower garland. While this might be slightly optimistic, you will probably have to trek a long way from your transport to the campsite so pack as light as you can. Expensive clothes and shoes are a rookie, as its likely that whatever you bring will end up well-acquainted with the ubiquitous mud. Wellies are your best friend, as are bum bags for valuables like money and ID. Luckily, we can always rely on the Great British summer to be unreliable: sunscreen and a rain poncho are essentials. To make sure everyone gets to see the bands they're most keen on, print off a list of the schedule with all the different stages, times and artists. A great way to familiarise yourself with unknown bands is to make a playlist of all their singles; this will also help get you all in the fiesta mood a few weeks early, letting the hype build to fever pitch by the weekend itself.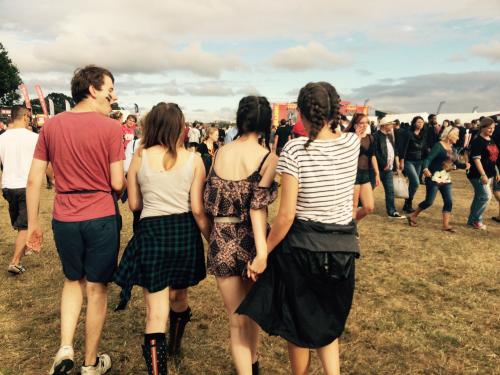 Choosing a pitch for your tent upon arrival is maybe the most important decision you'll make. The key is to get there early – after all, you might as well get the wear out of the wristband you splashed out on. Don't be lured into a spot next to the toilets, as the perceived convenience will very quickly lose its logic in the odours of unsanitary foulness wafting into your tent. Similarly, proximity to main paths will keep you awake with staggering 4am footfall. Look for a pitch that's near to the festival site and, because a friendly camper is a happy camper, extend the hand of friendship to your neighbours. You never know: they may in turn extend a sizzling frying pan of breakfast to you one morning. Buying festival food can be outrageously expensive, but it's also a big part of the festival atmosphere and uni life may well have made you never want to look at another Pot Noodle. But be sure to suss out the best value fare before you spontaneously fork out £12 for some mac and cheese.
The festival itself will likely pass by all too quickly in a giddying blur. And while it's important to get the most out of the weekend, don't fret about seeing and doing everything. Dip into small tents if something curious catches your ear, or skip the big headliner you were never that sure about and instead join the crowd for a new up-and-coming artist doing an intimate set. Even if your immediate memories are hazy, or clouded by a mud-splattered hangover, the shimmering summer revelries of a festival won't quickly be forgotten.