Lockdown Theatre: An Isolation Film Diary
You've heard of Lifestyle's isolation cafe or Music's isolation listening party, now get ready for Columnist Ellie Etches' Isolation Film Diary! From The Matrix to Parasite, we're in for a treat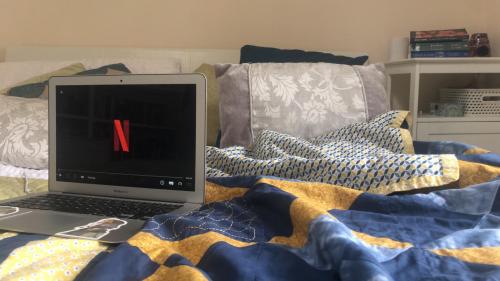 Last week, after two years of being lucky enough to elude any form of isolation, I found myself with a raging temperature, killer sore throat, and 10 days of monotony ahead. I decided to take a leaf out of Lifestyle's book to record the week's viewing. Stay tuned for the best and worst hits.
The Omen (1976)
My dad's pick is fitting because we've spent the last two days huddled around lateral flow tests waiting for that little red line to appear like a harbinger of doom. It has all the hallmarks of 70s horror. An unsubtle soundtrack. Gaudy fake blood. Flares. Anticipating the Satanic Panic by a few years, The Omen follows an American diplomat and his wife as they discover that their five-year-old son is actually the toddling Antichrist. You'd be forgiven for mistaking it as a campaign against adoption.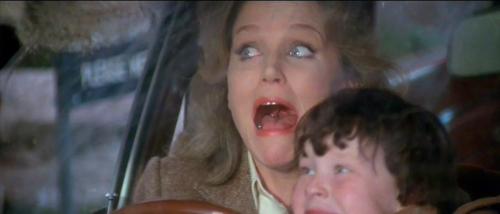 Like all classic horror, it is more amusing than frightening (dad claims later instalments to the franchise are scarier) and this isn't helped by their casting of a very Good Boy as Damien's pet hellhound. I can't decide between my two favourite deaths: the priest impaled by a falling church spire, or the slo-mo decapitation via sliding glass plane.
The Matrix (1999)
My grand vision of a high-brow watchlist has very swiftly derailed. When you're poorly, your body wants nutrients but you crave junk food. This is the same thing. I'm a sucker for a corny fight scene, and The Matrix is a veritable cornucopia; if it's junk then it's a staple as timeless as the Big Mac. Before the Wachowski sisters brought us Netflix's unrecognised magnum opus (Sense8, gone too soon) they told us to follow the white rabbit. Since The Matrix was made when every filmmaker used that same green filter, Keanu spends the movie looking as washed-out and peaky as I probably do. There's pointless hetero romance, Shakespearean betrayal, and two little pills that, despite being a minor plot-point, altered the landscape of pop-culture references for all time. What more could you want?
Pacific Rim: Uprising (2018)
Guillermo del Toro's 2013 homage to kaiju and mecha was my guilty pleasure movie. Writer Travis Beacham hit upon a stroke of genius when he gave us the Drift, a trope that launched a thousand fanfics. (For the layman, the Drift sees two pilots synchronise their minds to become one with each other and their giant humanoid mechs.)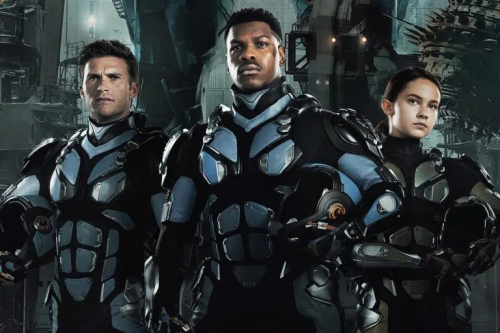 If 2013's Pacific Rim is good apart from its stale protagonist, then the opposite can be said of its sequel. John Boyega's talent is wasted on this movie. The few scattered call-backs and cameos didn't save it. New composer Lorne Balfe couldn't come close to Ramin Djawadi's iconic soundtrack, and perhaps without monster maestro del Toro at the helm this sequel just fell flat.
The Vast of Night (2020)
We're on a bad movie roll, apparently. This sci-fi Amazon Original set in 50s New Mexico starts off with a funky meta Twilight Zone style opening. It seems to have expended all of its creative energy on this and one weird camera pan moment that appears to be the POV of a plastic bag on a gust of wind. Its limp attempts to cover the racism of the era see its all-white cast take a radio phone-in from a man recounting an extraterrestrial encounter during his military detail, who then tells them that he is Black. He does not appear on screen. Ultimately, we spend most of this movie waiting for it to start, and then it ends. Thankfully.
Parasite (2019)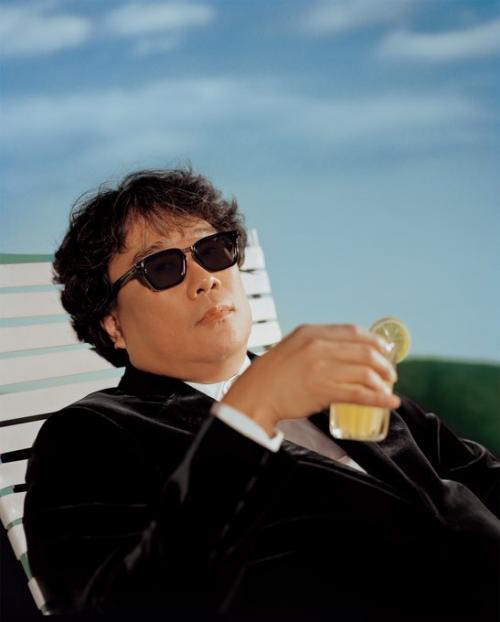 It's time for an Oscar winning change of pace. The only thing that can come close to watching a fantastic movie for the first time is watching it vicariously through another person, and mum actually agrees to forsake CandyCrush and pay attention to two hours of subtitles. Unfortunately, she's so ill and tired that she's asleep five minutes in. Fortunately, my dad is won over by the sheer brilliance of this scam movie, under which the gutting social commentary lurks like a man hiding in the secret bunker below your basement. There's another Bong Joon-ho fan in the household – my work is done.
Train to Busan (2016)
Parasite reminds me of another film starring Choi Woo-shik that I've been wanting to get ticked off the watchlist. My now also poorly sister has been put in the zombie mood by her Walking Dead re-watch and sits through some of this with me, but slow-moving Walkers are something Train to Busan has not. The film's adrenaline boost comes from the sprinting speed of its recently un-deceased and it gives me more energy than all the Berocca I've been chugging this week. It recycles the classic stock characters of the genre, like the protective father, the inconveniently pregnant lady, and the zombie-bashing baseball bat, but it does them so well that they feel brand new. The passengers on this corpse-ridden train to salvation are characterised just enough that each well-paced death is given its gut-wrenching due. It isn't often that a zombie flick can inspire a cathartic cry, but when it does, you know it's a good one.
Tremors (1990)
That's enough quality content. Back to the junk pile we go, with alleged cult 'classic', Tremors. I'll keep the summary brief: Kevin Bacon, extremely tight jeans, giant carnivorous worms. Whoever penned this movie is no Aaron Sorkin, as lines like "This valley's just one long smorgasbord," and "What do I look like, an expert in worm?" make apparent, but I'll congratulate its few successful jump scares. I wouldn't call it a good film, but it slightly exceeds my floor-level expectations for its ungodly fusion of Jaws, Alien and Brokeback Mountain. My opinion should really be taken with a pinch of salt though. I have, after all, lost all sense of smell and taste.
I'll wrap this highlights reel up with an inspirational quote from the movie. In the wise words of Valentine "Val" McKee: "GET OUT OF YOUR PANTS!"
Uh…never mind.
Varsity is the independent newspaper for the University of Cambridge, established in its current form in 1947. In order to maintain our editorial independence, our print newspaper and news website receives no funding from the University of Cambridge or its constituent Colleges.
We are therefore almost entirely reliant on advertising for funding and we expect to have a tough few months and years ahead.
In spite of this situation, we are going to look at inventive ways to look at serving our readership with digital content and of course in print too!
Therefore we are asking our readers, if they wish, to make a donation from as little as £1, to help with our running costs. Many thanks, we hope you can help!