Entering lockdown 3.0, I realised that I wanted a challenge of a different sort from the daily struggle that is existing as a university student during a pandemic, so I decided to watch a film every day of this lockdown. It's the end of January now, and I have watched 38 films in 31 days. I've also made a compilation of my favourite visual elements from a selection of them, as an accompaniment to this article — there's no better proof of the beauty of cinema than seeing it for yourself!
YOUTUBE/Tilda Butterworth
Granted, some of them have been the French Surrealist works or Socialist Realist musicals that are primary sources for my Modern Languages papers — I'm glad that this challenge is motivating me to do some of my work. Despite this, watching a film a day has been a surprisingly big time commitment, and choosing what I feel like watching is a daily dilemma. I'm trying to watch things which have some merit in terms of a cinematic education, rather than just pure escapism. I also need, for my own sanity, to strike a balance between the joyful and the bleak, which is easier said than done.
"Watching a film a day has been a surprisingly big time commitment."
This month, I've rediscovered shorts. They make for perfect student watching, as a mid-afternoon study break or after I've said goodnight to my housemates. I have a MUBI subscription, which I cannot recommend enough, and the collection of short films on there is extensive — and of varying quality. John Smith's Citadel felt like watching someone's GCSE art project, while The Orphan (dir. Carolina Markowicz) reduced me to tears and left me feeling delicate for the rest of the night. It is a beautiful, tragic film about being young and queer in the Brazilian foster system, and makes an excellent companion to Breakwater (dir. Cris Lyra), a contemplative short about a group of lesbians from São Paulo celebrating New Year's Eve together at a seaside campsite. My experience of shorts in January would be nothing without the wonderful night I spent with my best friend Greta over Zoom, working our way through a film festival back catalogue. My two favourites were Motorway 65, a somewhat confusing but completely immersive Greek film about everyday life in an urban industrial suburb, and Sun Dog, a delusional Russian film about the longest night of the year, from the point of view of a twenty-four-hour locksmith.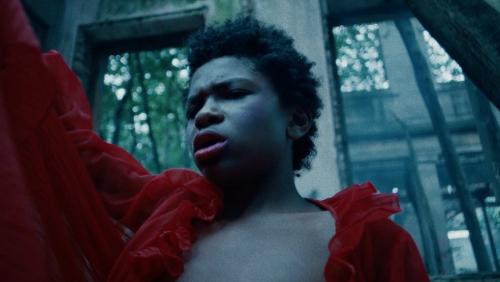 I've also enjoyed immersing myself in musical films, such as Thom Yorke's Anima (Netflix), which is a fever dream from start to finish, and Christine and the Queens' La vita nuova (YouTube), a vibrant and dynamic accompaniment to the album. I also rewatched, for about the tenth time, the cinematic companion to Florence + The Machine's How Big, How Blue, How Beautiful. Directed by Vincent Haycock, The Odyssey is a dreamy elemental experience, full of hair tosses and witchy energy. MUBI's concert film Tripping With Nils Frahm has a similar euphoric energy, capturing Frahm's live performance in Funkhaus, one of Berlin's most iconic venues. I only wish I could have seen them on a cinema screen instead of a dim laptop.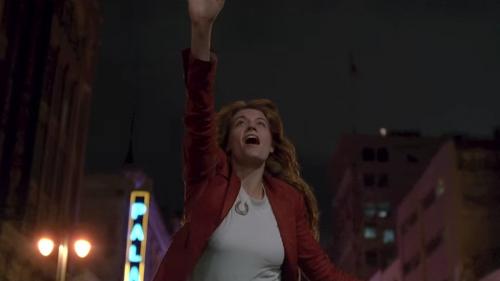 In the documentary genre, I watched Agnes Varda's Black Panthers. This is documentary filmmaking done right, as Varda steps back to allow the voices of the underrepresented to be clearly heard. By contrast, Finding Vivian Maier (dir. John Maloof and Charlie Siskel) is thoroughly uncomfortable to watch. The male director who found her work digs into the life of the prolific but intensively private street photographer Vivian Maier, interviewing those who knew her, however tenuous their connection, and exposing her to the camera against her will. The most confusing documentary I watched was The Russian Woodpecker (dir. Chad Gracia) about a survivor of the Chernobyl disaster who takes to the stage at the 2014 Euromaidan uprising to declaim his somewhat far-fetched conspiracy theories about Russia's connection to the explosion. My housemate Rosa and I watched this in a freezing cold room under blankets, unintentionally simulating the temperature of wandering through Chernobyl in winter.
"Black Panthers is documentary filmmaking done right, as Varda steps back to allow the voices of the underrepresented to be heard."
In the vein of getting some Russian language exposure, I watched Leto, a chaotically joyful contemporary biopic of the band Kino, which is interspersed with covers of iconic English language rock songs and crazy animations. I'm now addicted to the soundtrack — I never knew I needed All The Young Dudes sung in a heavy Russian accent until now.
I've made it a mission this year to watch more films written and directed by women, and it has been so refreshing to see so many multi-faceted female protagonists on screen. I shed more than a few tears over Jeune Femme (dir. Léonor Serraille) and Never Rarely Sometimes Always (dir. Eliza Hittman), a pensive and highly naturalistic coming-of-age story of a girl and her cousin who have to travel across state lines for an abortion. Ginger & Rosa (dir. Sally Potter) resonated with me, as the young protagonist is overly empathetic and preoccupied with global events to her own mental detriment. In this case it's the Cuban Missile Crisis, but it feels like a timeless struggle. While the script is weak, the film is saved by the painfully accurate relationship dynamic of the two female protagonists.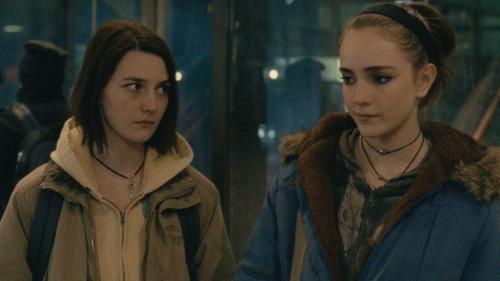 The project has, of course, included some rewatches. Little Women (dir. Greta Gerwig) as my first film of 2021, sitting at the kitchen table with a gin and tonic. Victoria (dir. Sebastian Schipper), in my housemate Jakob's room, with Nils Frahm on the speakers and the strobe lights of the club scenes simulating that lost experience for a short moment. Axolotl Overkill (dir. Helene Hegemann) after an exhilarating nighttime bike ride to Big Tesco. Portrait of a Lady on Fire (dir. Céline Sciamma) because it seems to be the only film which can calm me down when I'm overthinking. The first few seconds, with the lap of the waves against the boat, remind me to breathe.
I've made many discoveries from this project so far. You can get a lot of serotonin from weirdly translated English subtitles. Watching club scenes will make you existential and mournful. Musical films involve a lot of people throwing themselves around or at each other and it never stops being fun to watch. Above all, a drink and a viewing partner with strong opinions can be a healing experience. This lockdown, despite its obvious necessity, is certainly harder to get through than the previous ones, and has a tendency to feel futile. This project has brought me a sense of purpose in my daily life, and the feeling of broadening my horizons even when I can't be interacting with the world in reality. It definitely makes all the time I'm spending in one place feel more worthwhile.