The End of the F***ing World shows us life after trauma
Traumatised women don't need to portrayed as 'likeable', whatever some critics say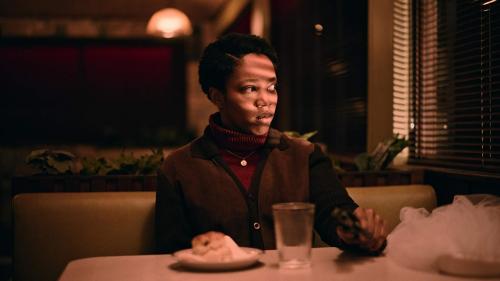 Content Note: This article contains discussion of trauma and mentions serial killers, unhealthy relationships, cinematic gun use, and the apocalypse.
Like predictions of apocalypse that never quite come true as described, but that we know now are essentially, inevitably accurate, The End of the F***ing World is back.
The first series introduced us to self-diagnosed psychopath James and his intended victim and eventual partner in crime, Alyssa. In the aftermath of its dramatic series one finale, this follow-up gives us a subtler and less explosive dynamic, one that simmers as much as it shocks.
The whole first instalment (episodes are only about 20 minutes long) is dedicated to an entirely new character. Bonnie (Naomi Ackie) is alone, out of prison and, for deeply personal reasons, fixated on bringing our teenage Thelma and Louise to her warped sense of justice.
Ackie doesn't just steal scenes – she ends up stealing the entire series. Unlike the other main characters, who often narrate their thoughts, Bonnie doesn't let us into her head. We don't get to be there, and we don't need to. Instead, we are shown her difficult childhood and traumatic relationship with the serial killer she still loves, and then watch her past barely contain itself with every understated "no" and "ok".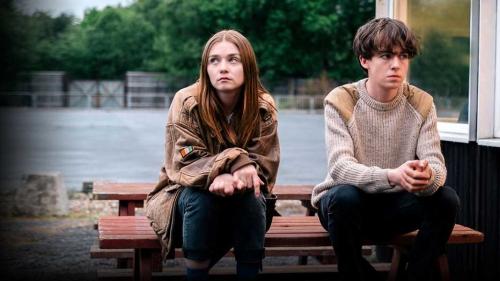 A male critic disappointed with the female characters this series – calling them "unlikeable" and "rude"– is entirely missing the point. Alyssa is often unsympathetic and Bonnie, perhaps the politest of the three, is ironically the most dangerous. I don't want to watch women deal with portraying a deeply traumatised character while also having to constantly perform 'likeability'. Sure, not all their less-palatable traits are a direct response to pain, but do they need to be?
"Trauma doesn't have to come with narrative satisfaction"
An afternoon bingeing this is like when you find your latest favourite song. It seems so short when you play and replay it, and then you realise it's been in your head for hours. You listen to it 20, 40, 100 times until you feel like it isn't something new or outside yourself, but a thing that could have been – and perhaps always was – rightfully yours. The score, however, written and curated by Blur's Graham Coxon, is often teasingly incongruous. Its inappropriately upbeat doo-wop reacts sharply with the show's deadpan humour. It stops you in your tracks when you think you fully understand what anyone is feeling.
The British trio are dumped onto a dark Americana road trip to nowhere. Alyssa starts work at an isolated diner made out of wood, while Bonnie easily picks up a gun at a random shop. James lives in his car, his only constant companion an urn full of ashes. Alyssa runs away, only to come back, and then only to feel she needs to run away again. For much of the series, she wears an increasingly bedraggled wedding dress, while James barely takes off his funeral suit. Endings seem like beginnings seem like endings.
This is the transatlantic atmosphere of unease where so many of us live now, both in pop culture and online. The show might sometimes feel like it's about 'the end of the fucking world'. But really there's no sense of finality, no 'bang' of a vicariously experienced apocalypse.
More than its title, I feel the opening music captures the truth of what's going on here. Nancy Wilson's voice pours onto the screen singing My love has no beginning / My love has no end, just as Bonnie drives into a petrol station to buy the gun she intends to kill with. Trauma doesn't have to come with narrative satisfaction – it just goes on, and we try our best to go on with it