What's on in Cambridge Shorts?
Ahead of the event on Tuesday, Seth Jordan has a look at the films being shown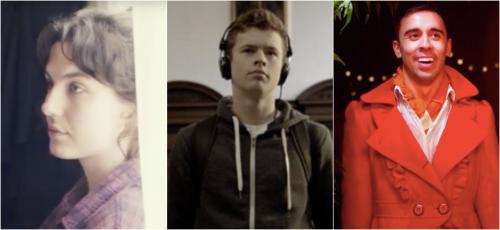 Entering its third year of termly film showings, Cambridge Shorts has established itself as a reliably entertaining display of student talent. This year's selection is no different. The five films range from short comedy pieces to insightful and affecting portrayals of anxiety, loneliness and familial dysfunction. The standard of new student screenwriting is high, Cambridge's growing film scene providing another outlet for writers alongside the well-established world of theatre. Low budget filmmaking means making the best of the few resources you have, and it is a testament to the creativity of those involved in these shorts that they succeed in transporting us to five completely distinct worlds, all shot and edited in Cambridge. 
100 Days Since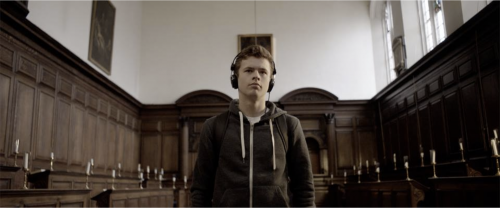 Shot predominately in Christ's Chapel, 100 Days Since follows Mark as he decides whether to follow through with a plan to help his house-bound mother. The film is mostly delivered as a monologue to camera, writer Billie Collins' (STORMFACE, Spiders) skills as a theatrical writer transferring well to the big screen. Mark's meditations on religion and family shift between anger, fear and sadness, the camera drawing close and pulling back as he becomes more or less vulnerable. This short and its sensitive material is handled with care, Aaron Kilercioglu's direction and control of pace culminating in an affecting and emotive climax. 
The Tortoise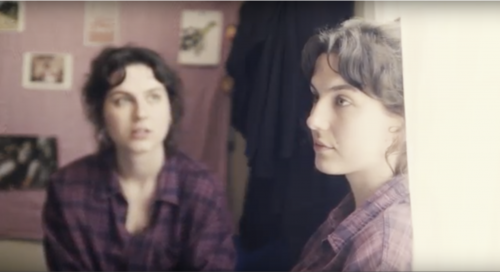 The first of Alannah Lewis' two films on show this year, The Tortoise is about a young woman with agoraphobia. Beginning with the death of her tortoise, the film shows her attempts to make it to the funeral whilst retelling, through flashbacks and narration, a life of anxiety and loneliness. It is a portrayal that balances humour and trauma, approaching, like 100 Days Since, an important subject without didactic moralising. This is its second showing at Shorts, the high production values brought by director Lyndon Hanrahan and cinematographer Rowan Hall Maudslay – clearly popular with previous audiences.
The Cyclists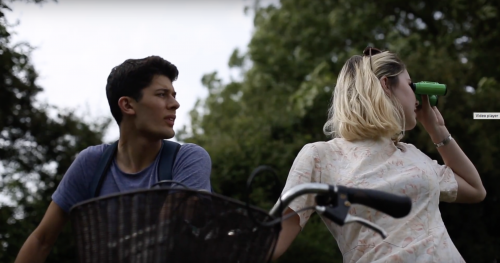 Alannah Lewis' second piece, this time directed by Zoe Black, again deals with paranoia and student anxiety. Slightly more comedic in its approach, it follows two students, Pat and Frances, as they decide to take a trip to Grantchester. Exploring the horrors of slacking off and not doing essays, The Cyclists is perhaps the film most relevant to the precise experience of being a student in Cambridge. Lewis' writing, as in The Tortoise, is witty and her characters are endearing and though more slight, The Cyclists further cements Lewis as one of Cambridge's best screenwriters.
Scene from the Men's Toilets at a Celidh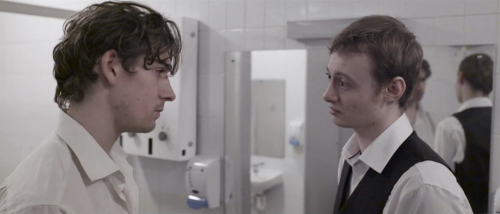 This film was developed through workshop improvisation, director Louis Norris building his characters from the ground up. It takes place entirely, as the title suggests, in a toilet, following an argument between couple Rory and Dan. Their clash over Rory's family and the assumptions of traditional masculinity is conceived clearly, well structured and powerful. Norris particularly creates a remarkably strong sense of place; the film was actually shot in St Catharine's College. The entrance of various burly men in kilts cuts the tension and creates an excellent contrast between emotional turmoil and mild ridiculousness. Again exploring important and wild spread issues, this short is another demonstration of the nuanced writing that the Cambridge film scene produces.
Uniform Party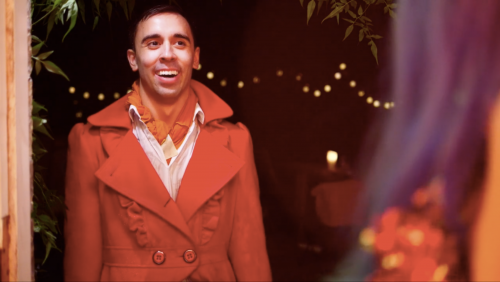 The shortest of the bunch, this three-minute piece is virtually a one-liner in cinematic form. To reveal its plot would be to spoil the entire film, but, suffice to say, it is an example of a good idea well executed. Providing a welcome respite from some of the heavier works, Uniform Party's goofy central performance and witty reveal will certainly be a hit with the audience.
For more information, or to purchase tickets for Cambridge Shorts, visit https://www.adctheatre.com/whats-on/play/cambridge-shorts/