Searching for Ingmar Bergman
Madeleine Pulman-Jones looks at a highlight from this years' Cambridge Film Festival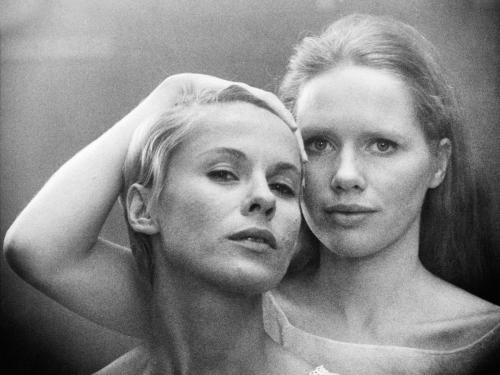 Searching is at the heart of filmmaking - searching for locations, for the right words, for the right actors, for the right image. However, perhaps the one thing that filmmakers need not search for, is their influences. Filmmakers often influence each other almost imperceptibly, with images creeping from one cinematic universe into another, just as our last thoughts before we fall asleep might creep into our dreams.
"Searching for Ingmar Bergman ultimately lacks the dynamism of the subject it depicts." 
In her documentary Searching for Ingmar Bergman (2018), a portrait of the great film master through interviews with his devotees, Margarethe von Trotta claims that she never "deliberately" quotes from Bergman in her films – that his influence just finds its way into her work almost subconsciously. Undoubtedly, Bergman is one of the most quoted and impersonated filmmakers in cinema history. His films, which include Persona (1966), Fanny and Alexander (1982), Cries and Whispers (1972), and The Seventh Seal (1957), also shown at the Cambridge Film Festival), are among the most celebrated in film history. There are Woody Allen's shameless New York translations of Bergman's Swedish melodramas, there is Olivier Assayas' nod to Persona in Clouds of Sils Maria (2014), there is even Tarkovsky's The Sacrifice (1986) which he shot with Bergman's cameraman Sven Nykvist. Somewhat disappointingly, Von Trotta's portrait of Bergman seems to suffer from the very Bergman imposter syndrome she claims to avoid.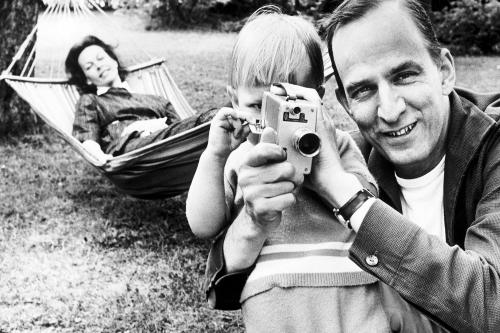 An often touching and perceptive snapshot of the Swedish master through the people who knew and admired him, Searching for Ingmar Bergman ultimately lacks the dynamism of the subject it depicts. Von Trotta, who was the only woman to make it onto Bergman's famous list of favourite films with The German Sisters (1981), travels around Europe "searching" for the essence of Bergman. On her cinematic scavenger-hunt, Von Trotta meets and talks to filmmakers such as Carlos Saura, Olivier Assayas, Mia Hansen-Løve, and Ruben Östlund, as well as eternal Bergman muse, Liv Ullman. These interviews are loosely woven together with Bergman-esque sequences shot specifically for the film, most of which feature a little boy sitting in Bergman's local church in Stockholm, or Von Trotta posing on Fårö, the iconic island where Bergman shot most of his films.
"... [I] asked myself whether we really needed any more films or writing about Bergman, by many accounts a narcissistic, emotionally abusive auteur."
The film only really comes up for air from film-chat for a couple of interviews with Bergman's relatives, namely his son Daniel Bergman and his grandson, who characterise the filmmaker as by turns obsessive, controlling, and beguiling. Daniel bitterly relates how Bergman used pregnancy as a way of controlling his love-interests, and how he finds it impossible to regard him as a father figure, referring to Bergman throughout as "Ingmar." Even when taken in context with Bergman's grandson's anecdotes of watching "only the action sequences" from Pearl Harbour (2001) with Bergman in his cinema on long Sunday afternoons, the underlying resentment and hurt left in the wake of Bergman's masterpieces pervades the film. When Mia Hansen-Løve describes the ghostly presences she felt on Fårö, where she recently shot a film, one can't help but think of the emotional ghosts Bergman himself must have left behind. Although the documentary never fully finds its feet cinematically, the insights shared by Bergman's colleagues and enthusiasts are always insightful and often humorous. From stories of Bergman's stresses and strains from his script girl, to insights on his cinematic vision from his wife and muse Liv Ullman, Von Trotta leaves no stone unturned in her search for the auteur. 
I have to admit to feeling a sense of guilt at having decided to review this documentary for the Cambridge Film Festival. As I climbed up the stairs to Screen 1 at the Picturehouse on Friday, I saw posters for a retrospective of silent woman filmmaker Lois Weber, and asked myself whether we really needed any more films or writing about Bergman, by many accounts a narcissistic, emotionally abusive auteur. But like Bergman's own films, Von Trotta's Searching for Ingmar Bergman reminded me once again of the magic of Bergman – of how important it is to appreciate Bergman's genius while problematising his behaviour. Olivier Assayas told the most insightful story about Bergman. When he first met Bergman, Assayas asked him whether he believed in the supernatural, reminding him of the scene in Fanny and Alexander where a magician hides two children in a trunk, and when he opens it again they have disappeared, turning up in a different trunk on the top floor of the house. Bergman replied to this. "I am an old, experienced filmmaker. If I decide the children disappear from the trunk, they disappear." We should all give up the search for Bergman – like the children in the trunk, the more we look for him, the more likely he is to magic himself away.