Ordeal By Innocence review: 'a masterclass in murder mystery'
Unfazed by the controversial departures from the original Christie novel, Elizabeth Haigh urges us to appreciate this powerful BBC adaptation on its own terms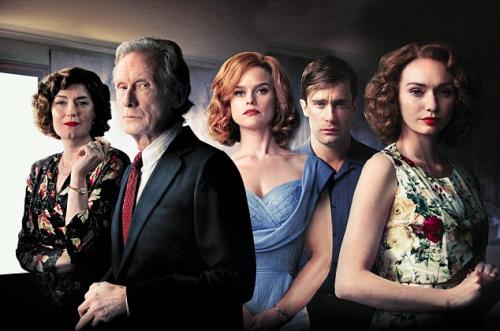 Dark. Disloyal. Truly gripping. Having read Agatha Christie's Ordeal By Innocence as a child, I looked forward to this new adaptation with especial excitement. Never would I have imagined the slew of controversy which was to come. From the sexual assault allegations that saw Ed Westwick replaced and his scenes reshot, to the backlash against major changes to the original plot, Ordeal By Innocence was a production beset with difficulty. It is thus remarkable that the series reached our screens at all, let alone in such a striking and memorable fashion.
The narrative begins with the murder of the cruel matriarch Rachel Agyll. Her adopted son Jack is accused and awaits trial, before dying in prison himself. However, when new evidence is uncovered, his guilt is called into question.
Tension is slowly but masterfully wrought through the use of fragmented flashbacks, which offer a frustratingly patchy account of the events leading to Rachel Argyll's death. Director Goldbacher's genius approach of drip-feeding titbits of scandal keeps the audience hooked from beginning to end, all the while making it almost impossible to discern the identity of the killer, or, indeed, what will happen next. This web of lies and drama is so complex that the viewer is necessarily caught within it, and comes to be equally determined as the characters themselves to unearth the truth of the matter.
The question of loyalty to the original text is always a delicate one, but a series must be critiqued for what it is, and not what it doesn't try to be
Although the use of sinister music verges on excessive, this is counter-balanced by the repeated use of quieter motifs such as a ticking clock, drops of blood, and a haunting scene in which all the characters are shown covered in blood – with no explanation given until the final episode. These recurring images keep the sense of urgency and suspense high throughout all three segments, prodding the audience to question not only what they are shown, but also what they are not.
This adaptation would not be the triumph that it is without the standout performances from its stars. Christian Cooke seamlessly blends into the cast as Ed Westwick's replacement, and Luke Treadaway portrays his unstable character sensitively, with a carefully balanced persona of determination and fear. Morven Christie is the standout though: as a purely watchful servant she cuts a secretive figure, raising questions throughout; her final scene in which she looks upon the imprisoned killer is nothing short of haunting. Matthew Goode is equally superb: although in a smaller role, he evokes a mixture of pity, disgust and hatred for his character as his true colours are gradually revealed.
The question of loyalty to the original text is always a delicate one, but a series must be critiqued for what it is, and not what it doesn't try to be. Even some die-hard Christie fans have praised the series despite its alterations, arguing that these prolong the suspense while keeping the spirit and popularity of Christie's novels alive. Regardless of where one stands in this debate, it is impossible to deny that this BBC production is a masterclass in good drama.
A classic whodunnit production filled with controversial plot twists, this series keeps the viewer guessing as to the identity of the killer until the end. If it's a good old-fashioned mystery you're after, look no further than Ordeal By Innocence.