Vulture's Top 10 TV shows of 2017
Despite having missed some of this year's biggest shows, Vulture Film and TV Editor Lillian Crawford presents her picks for the top ten of the year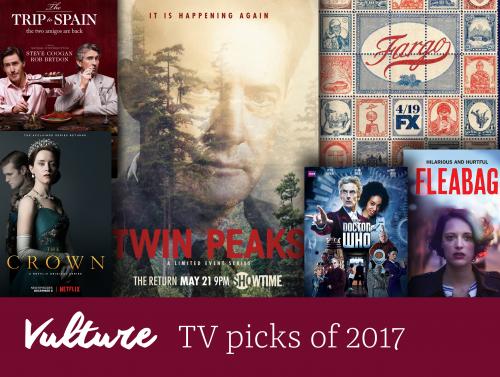 Television is a difficult field to cover – where it may be possible to cover (almost) every film released in a year, TV makes that task much more challenging. Big names such as Big Little Lies and The Handmaid's Tale will not be found here for that very reason, although I certainly hope to rectify that error in 2018.
"Vulture is Varsity's magazine section; we are dedicated to sharing the best of Cambridge culture with you"
Of those that I did manage to sit through, these ten are the best. In some cases their place is earned by a single exemplary episode, or for reviving a show thought committed to the grave. In the top spots, there are some wonderful series, and the winner is so brilliant it could just as easily feature on my list of the finest films of the year (can you guess what it is yet?).
Choices are limited to shows released in the UK, or – in one case – given a significant re-release, with thought given to incorporating several genres and media platforms. It would, for example, be unfair to have a list of ten HBO or Netflix dramas and ignore some of the brilliant British comedy aired in 2017. With that in mind, I shall now reveal my top ten television programmes of the year.
10. Rick & Morty
Read our full review here.
Containing both the best and worst episodes of its run, the third season will probably be regarded as its worst to date. With the disturbing Morty's Mind Blowers replacing the typically hilarious Interdimensional Cable slot, the final episodes left the series feeling a little sour. But the epic nature of The Ricklantis Mixup made for one of the greatest animated episodes ever made, and shall certainly remain the high point of the show to date. Had it succeeded in producing ten episodes of similar originality, it would certainly be featured much higher in this list.
9. Game of Thrones
Read our full review here.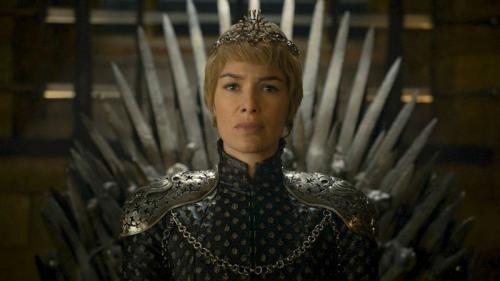 Following the epic finale of Season 6, the seventh series of Thrones was a crushing disappointment for fans who had fallen in love with a show built on intrigue. However, look past the absurdly gratuitous action and there lay some remnants of what had been seen before, and while it certainly failed to end on a high, some of the middle episodes delivered plenty of sinister plots to keep viewers happy. Perhaps it will be smoothed out by a thrilling final season next year.
8. Doctor Who
Read our premiere review here.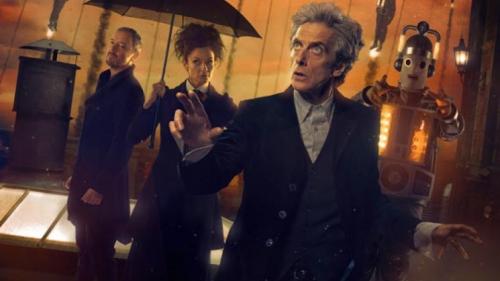 An immensely flawed series, especially in its disappointing finale. Yet so entertaining were Pearl Mackie and Matt Lucas as companions that the series managed to hold itself up as the best in years. Some of the episodes could certainly have been rethought ('Thin Ice' in particular), and the terrific three-parter at its heart somehow managed to end on a dud note, but overall there was enough fun and emotion to encourage viewers to stick it out to the end. Hopes for an epic Christmas special starring David Bradley and Mark Gatiss are certainly high, and anticipation for Jodie Whittaker's takeover will continue to brew.
7. The Trip to Spain
Read our full review here.
The same gags never get old – alright, maybe a little bit – but when delivered by Steve Coogan and Rob Brydon they manage to get a laugh every time. There is something strangely enjoyable about watching them dine in various restaurants, this time round across Spain, and their impressions certainly seem to have improved since the first series. The change of scenery allows the repeated formula to maintain an image of freshness which similar comedies seem to lack.
6. A Series of Unfortunate Events
Read our full review here.
This is quite a fun addition to the list, and the series that appealed best to the child in all of us. Constantly mocking both itself and the source material, Netflix's adaptation of Lemony Snicket's books transcends them in the tweaks made to create a more coherent narrative, with its hilariously fake, Tim Burton-like sets bringing the fantastically bizarre world of the page to life. Neil Patrick Harris renders Jim Carrey's turn as Count Olaf superfluous, and the host of famous faces that parade through all maintain an immensely entertaining show.
5. The Vietnam War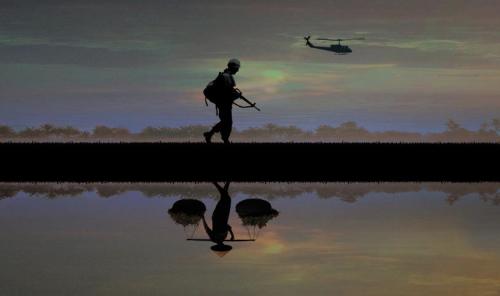 Ken Burns's groundbreaking documentary has certainly earned its place amongst the most powerful documentaries of all time. While a historian such as myself is naturally going to choose this over Blue Planet II, its expert use of footage and modern interviews sets it apart as one accessible to everyone. It also features a stirring score from Trent Reznor and Atticus Ross that gave the series a beautifully cinematic feel, reflecting expertly the horrors depicted onscreen.
4. Fleabag
Read our full review here.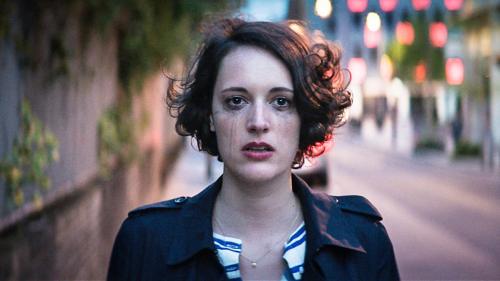 While released originally in 2016, Phoebe Waller-Bridge's blackly comedic series achieved wide acclaim in 2017, undoubtedly thanks to her BAFTA at the start of the year. Another series to follow in the path of taking convention and blowing it up in the viewer's face, it had all the best parts of Yorgos Lanthimos's The Lobster, without the need for a sentimental love story tailing behind the surrealism. Featuring some great supporting performances, especially Olivia Colman's insane stepmother, it holds similarities to Lars von Trier's Nymphomaniac, but with a somewhat funnier side to take the edge off.
3. Fargo
Read our full review here.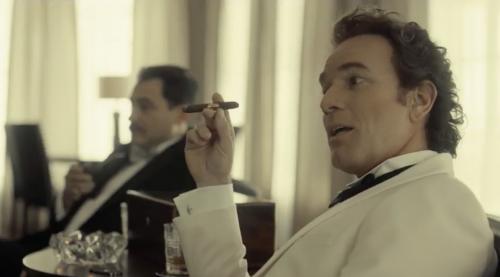 Not as magnificent as the first two seasons, or indeed the Coens' film, but certainly a necessary watch that remains resolute in its refusal to give answers. With Ewan McGregor displaying all his skills in the dual lead, and David Thewlis chillingly dominating every scene in which he features, it continues the cinematic legacy in a way no 90-minute film could. But does the fact that such effects can be achieved in a feature-length drama question whether or not television has a place at all? Fargo suggests that, sometimes, it does.
2. The Crown
Read our full review here.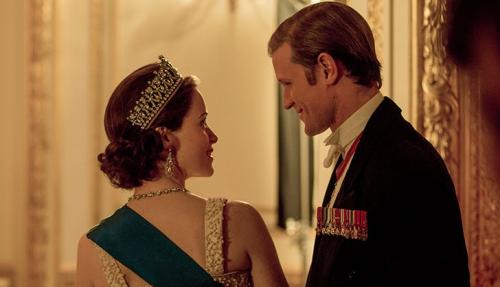 Exquisite and gripping, Peter Morgan's magnum opus continues for another ten episodes of unsentimental beauty. With Olivia Colman set to steal the crown next year, it is truly sad that Claire Foy and Matt Smith give their final turn here, but perhaps that is why it is right time to bring in some fresh faces. As with the top spot, few series nowadays feel as cinematic as this, setting a precedent for a new age of television for film fans.
1. Twin Peaks: The Return
Read our full review here.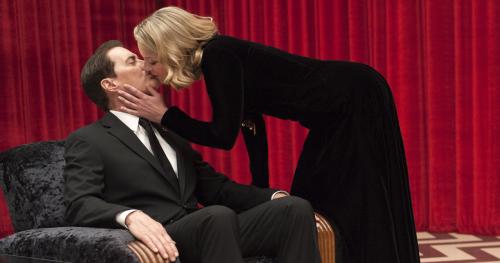 Well, what else was it going to be? The only series aired this year that could reasonably be said to rival even the top spot on our list of films would by David Lynch's 18-episode brainchild. It might not only be the greatest television show broadcast this year, but of all time – Kyle MacLachlan's central performance remains haunting, hilarious, and devilishly charming, and its eighth episode should be compulsory viewing for anyone interested in cinema. Admittedly it will not be for everyone, but never has a series so boldly devastated expectation and convention, thrown it in a blender, sprinkled in some nuts, then reversed it all back into something perfectly formed, but slightly off