Our movies: guilty pleasures and masterpieces
Collaborating on an epic scale, Lillian Crawford brings together Varsity's editors to share with you their picks for the finest films ever made following the success of our university-wide survey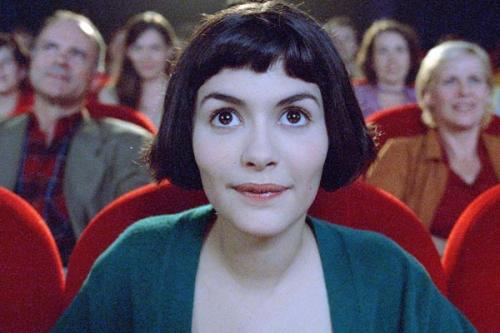 One can probably read a lot into an individual's favourite film: some incline towards the comic, others the tragic, or even delight in the downright horrifying. The attachment one can develop with a certain film, and the repeated homecoming to its cinematic world, is a profoundly unique experience.
"The critics may cry out against us, the readers might despair for our sanity"
Of course, while we hope that this list will be taken as recommendation, and each of us sincerely wishes that you find something similar to our own enjoyment in these films, it is more than likely that your personal choices will remain absent. One person's Citizen Kane may well be another's The Room, or vice versa. There should be no judgement in this domain, although the urge to claim an obscure Tibetan gem is the greatest motion picture ever made is tempting.
The critics may cry out against us, the readers might despair for our sanity – nevertheless, we are proud and unmoved in our presentation unto you of our list of favourite films. Enjoy!
Editor, Ellie Howcroft: Le Scaphandre et le Papillon (dir. Julian Schnabel, 2007)
I don't know much about film but Julian Schnabel's Le Scaphandre et le Papillon is pretty entrancing. It's the true story of Jean-Dominique Bauby, Editor of the French fashion magazine Elle, who had locked-in syndrome. A crude summary would be that it's about using your imagination to escape your circumstances. I like it so much that I feel sort of protective about it, and oddly annoyed when anyone else watches it.
Editor, Patrick Wernham: Adventureland (dir. Greg Mottola, 2009)
It's quite hard to pin down what it is I love about Adventureland. If you were to describe the plot, it sounds pretty uninspired: summertime, boy meets girl, things become a little tricky, but boy ends up with girl. I think it might be the fact that regardless of the story, it feels real to the time. The summer park in which the film takes place isn't some nirvana. Jobs are boring, people have awful families, and pop music is often truly dire. But despite all that, life can end up alright, even if just sometimes.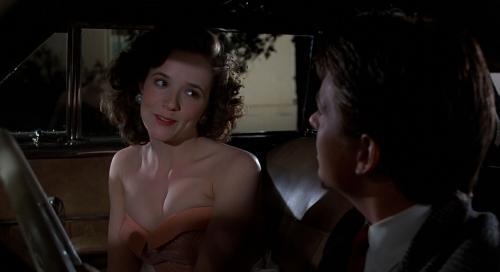 Deputy Editor, Matt Gutteridge: Back to the Future (dir. Robert Zemeckis, 1985)
You know that it's a bank holiday when Back to the Future appears on the television. The time travel flick is one of the great sci-fi films, standing out in a genre prone to sameness. With each film blending into the next, the trilogy just begs you to binge watch.
Magazine Editor, Anna Hollingsworth: Lost in Translation (dir. Sofia Coppola, 2003)
"It stuck, and means much more to me than it ever should have"
I'd always been impressed by the sharp humour and ethereal feel of Sofia Coppola's Lost in Translation, but it was when I spent a term in Tokyo that I fell in love for the film once and for all. The film's dream-like quality translated into my reality, and the cultural misunderstandings were now mine as well. It has to be admitted: I ended up identifying as a Scarlett Johansson-type figure during my time in Japan (albeit with somewhat less sex appeal).
Online Editor, Danny Wittenberg: Anchorman: The Legend of Ron Burgundy (dir. Adam McKay, 2004)
Someone in Varsity has to say it. In truth, I haven't watched it since about 2009, but a rare film which made news funny was a major source of inspiration for 12-year-old journo-keenos like me. Perhaps, with a few more terms of experience and a degree under my belt, I might finally manage to emulate Brick Tamland.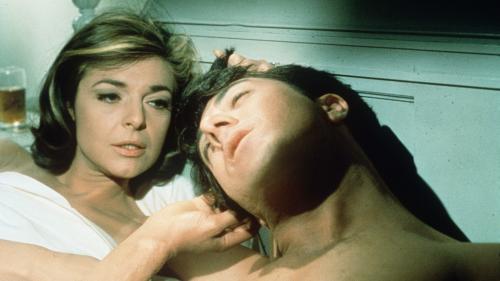 Editor-at-Large, Louis Ashworth: Scary Movie 3 (dir. David Zucker, 2003)
Admittedly, possibly not a good movie – I have seen it so many times I have lost all objective sense of its critical merits. It is my favourite film because, for my little brother and I, it is our film. Why we constantly reference it, why of all the films we have watched together it is the one that stuck, I have no idea. But it stuck, and means much more to me than it ever should have. Plus, Leslie Nielsen.
Associate Editor, Daniel Gayne: In Bruges (dir. Martin McDonaugh, 2008)
"Runs the fine line between funny and tragic with understated nuance"
Martin McDonaugh's film debut casts the eponymous Belgian city as purgatory – the backdrop to a uniquely wicked morality play centred on the plight of two Irish hitmen in hiding. McDonaugh's criminal underworld is portrayed with a combination of hideous violence (Colin Farrell's character knocks out one man and blinds another one, and that's just on holiday), yet all are morally scrupulous to a tee, and McDonaugh allows these precepts to unfold to their absurd, dark, but undeniably funny extremes.
Investigations Editor, Nick Chevis: Little Miss Sunshine (dir. Jonathan Dayton and Valerie Faris, 2006)
Runs the fine line between funny and tragic with understated nuance. When things aren't going to plan, the best thing is often to have a laugh about it and this film reminds me of that. It's also a beautifully realistic depiction of a family who, despite everything, love each other very much. Oh, and the soundtrack is great.
Investigations Editor, Lucia Keijer-Palau: Todo sobre mi madre (dir. Pedro Almodóvar, 1999)
It is both beautiful and bizarre: a very sharp exploration of the relationships that are arguably the most important in every woman's life, your friends and your mother.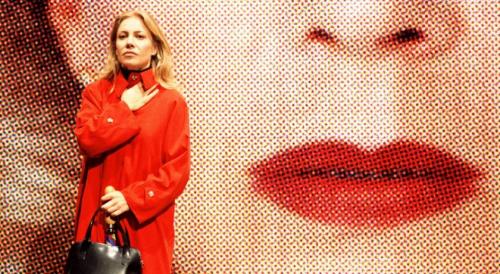 Deputy Comment Editor, Aleks Phillips: Zombieland (dir. Ruben Fleischer, 2009)
My favourite film would be Ghostbusters, if it weren't for Zombieland. It features some of my favourite things: funnies, Woody Harrelson shooting things, zombies, Bill Murray, and, most importantly, Ghostbuster references. To this day I still live by some of the rules for surviving the zombie apocalypse. #3 beware of bathrooms, #18 limber up, and #32 enjoy the little things.
Deputy Comment Editor, Lauren Pilley: The Graduate (dir. Mike Nichols, 1967)
"It's honestly such a beautiful and haunting film"
I somehow only recently watched The Graduate, despite my parents recommending it to me numerous times over the years. It is the perfect film to watch at our age. It's hard to admit that Dustin Hoffman, with his excruciatingly awkward interaction with his parents' friends, is incredibly relatable as a boy fresh out of university and unsure what to do with his life. The film is also, unexpectedly, totally hilarious as we follow Benjamin's juvenile attempts to keep up with the intimidatingly erotic Mrs Robinson.
Interviews Editor, Lydia Day: Cléo from 5 to 7 (dir. Agnès Varda, 1962)
Cléo from 5 to 7 is my (current) favourite film. I'm an English student with vaguely arty pretensions so the combination of black-and-white, Paris, inner turmoil, new-wave cinema is an inevitable winner. It's honestly such a beautiful and haunting film – I would strongly recommend it!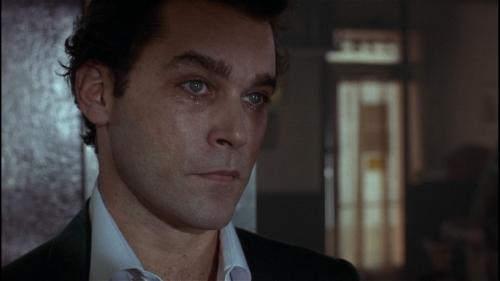 Interviews Editor, Noah Froud: The Lives of Others (dir. Florian Henckel von Donnersmarck, 2006)
Now, unfortunately, this film has been ruined for a lot of people because most A-level German students are forced to study it. I absolutely love it though. Set in East Germany, the film tells the story of a brutal Stasi agent who gradually becomes more and more human. Despite the setting among Trabants and dulled communist colour palettes, this isn't really your traditional spy film or political thriller. You could view it as a story reflective of the whole German nation throughout the 1980s but really, that's unnecessary. It's a beautiful work of storytelling, with a satisfying ending, which in all honesty still makes me a bit weepy. 
Senior Sports Editor, Devarshi Lodhia: Goodfellas (dir. Martin Scorsese, 1990)
"This cinematic spider's web will have your head spinning for days"
From its dialogue and acting to the soundtrack, it's Martin Scorsese (in my opinion the greatest director of all time) at the peak of his powers. The ensemble cast are fantastic, with Joe Pesci putting in the best performance of his career (yes, ahead of Home Alone) and despite its 146-minute runtime it never feels bloated or self-indulgent; every moment is filled with a frantic, necessary sense of urgency.
Deputy Sports Editor, Lawrence Hopkins: The Deer Hunter (dir. Michael Cimino, 1978)
For me, the 1978 classic The Deer Hunter is perhaps the greatest film of all time. It is brutal, not only in its depiction of Vietnam War violence, but also in the psychological toll it impresses upon its audience. One becomes so invested in the fortunes of the young men sent to Vietnam, and in the tragedy that befalls all as a result. Cimino's three-hour epic is a necessity, if only for the window it opens into the very nature of humanity.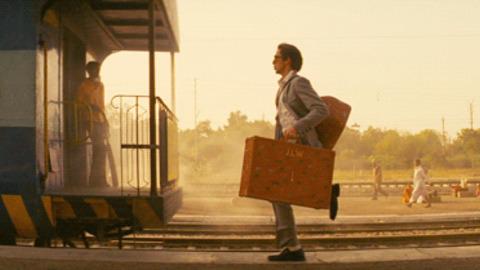 Deputy Magazine Editor, Peter Chappell: There Will Be Blood (dir. Paul Thomas Anderson, 2007)
A Daniel Day Lewis film doesn't come around very often: maybe every three or four years. A method actor, his characters are obsessive, violent, angry, greedy. None more so than Daniel Plainview. A prospector who strikes oil near Los Angeles at the turn of the century, Plainview symbolises both the genius and the terror of early American capitalism. When Daniel is approached by Paul Sunday, the son of a local farmer, he attempts to buy the ranch at a bargain price. Eli, a devout pastor and Paul's twin brother, becomes aware of the plan, he demands a fair price. Sunday and Plainview's stories become entangled in a tale about the dawn of a nation; fatherhood; Christianity; entrepreneurship. At times an opera, a black comedy, an epic, an austere morality tale, I've watched it more times than I can count. Give it a go before the new Day Lewis film is out.
Senior Arts Editor, Reuben Andrews: Inland Empire (dir. David Lynch, 2006)
"Whenever I watch it, its warmth feels like a comfort blanket"
At first glance an impenetrable surrealist nightmare; but think on the details for a minute and Inland Empire reveals itself as a kaleidoscope of the many ways in which one's identity can be shifted, broken, and solidified through the perception of others. Laura Dern's fantastic performance shows the destabilising delirium of a world where social constructs such as gender roles allow her identity to be splintered into a composite of conflicting expectations: chaste but sexual, charismatic yet timid. Add on the meta-narrative of her playing an actor who can't decide whether she is or isn't actually the character she's playing, and this cinematic spider's web will have your head spinning for days.
Film and TV Editor, Lillian Crawford: The Royal Tenenbaums (dir. Wes Anderson, 2001)
This should come as little to surprise to those who have read my somewhat gushing review of Wes Anderson's practically flawless filmography, which brought me much pleasure to write at the culmination of our student poll. The Royal Tenenbaums stands out above all else, however, due to its sheer originality as narrative, comedy, and human meditation. From the grand expository opening to the sound of an instrumental 'Hey Jude', past Elliot Smith's devastatingly melancholic 'Needle in Hay', to the inevitable slow-motion close, Alec Baldwin hilariously narrates the charming and downright insane in the world's most pleasingly dysfunctional household. Indeed, life becomes somewhat easier knowing that when times are hard, I need only knock on the door of 111 Archer Avenue to welcome me home.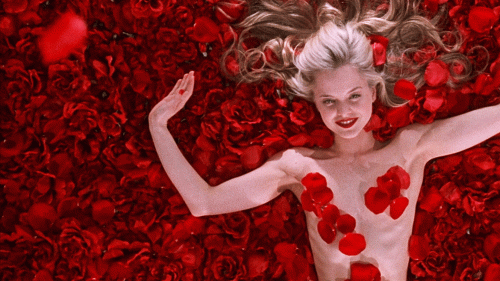 Music Editor, Perdi Higgs: The Darjeeling Limited (dir. Wes Anderson, 2007)
Perfect soundtrack, casting, and colour scheme. The whole film has this incredible richness to it, and whenever I watch it, its warmth feels like a comfort blanket.
Senior Theatre Editor, Sian Bradshaw: American Beauty (dir. Sam Mendes, 1999)
I'm not much of a film buff, but American Beauty is one of my favourites. I'm a big Kevin Spacey fan, and, visually, the film is gorgeous – but it's all covering up something a bit more sinister. I don't re-watch films very often, but for this one I make an exception.
Fashion Editor, Robyn Schaffer: The Shining (dir. Stanley Kubrick, 1980)
I absolutely love horror and psychological thrillers and so The Shining, directed by Stanley Kubrick, has always been one of my favourite films. Jack Nicholson and Shelley Duvall give incredible, haunting performances which have stuck with me forever. The film is also visually striking and effective, with an incredible set which brings it even more to life. It doesn't matter how many times I watch it, it still amazes me as to how much detail went into every aspect.
Chief Sub-Editor, Manasij Hajra: Goodfellas (dir. Martin Scorsese, 1990)
Arguably Martin Scorsese's most enduring classic, Goodfellas is a must-watch for any film lover. From the gruesome – and iconic – opening scene, to the bullet-riddled end, this film has it all: gangsters, violence, laughs, friendship, and betrayal. An unmissable performance by Joe Pesci as Tommy, an electric portrayal of a ruthless, calculating mobster by Robert De Niro, and a brilliant soundtrack makes Goodfellas a film worth watching more than once.
Sub-Editor, Jack Burrell: The Departed (dir. Martin Scorsese, 2006)
Securing Scorsese four Oscars, The Departed is a perfectly-executed mob masterpiece. You are guaranteed two-and-a-half hours of betrayal, anguish, and suffering from a star-studded cast as the mob and police try to root out a mole that has infiltrated each other's inner circle.
Sub-Editor, Matilda Strachan: Mary Poppins (dir. Robert Stevenson, 1964)
My go-to is Mary Poppins, and has been since I was tiny. Some might say it's outdated, but I think musically and visually it's just a piece of art. When I was little my mum had to fast-forward through 'Feed the Birds' because it made me cry hysterically