Behind the curtains, ballet is fixated on controlling women's bodies
Ellie Hunt, who danced ballet for over 15 years, explores the toxic culture that she noticed backstage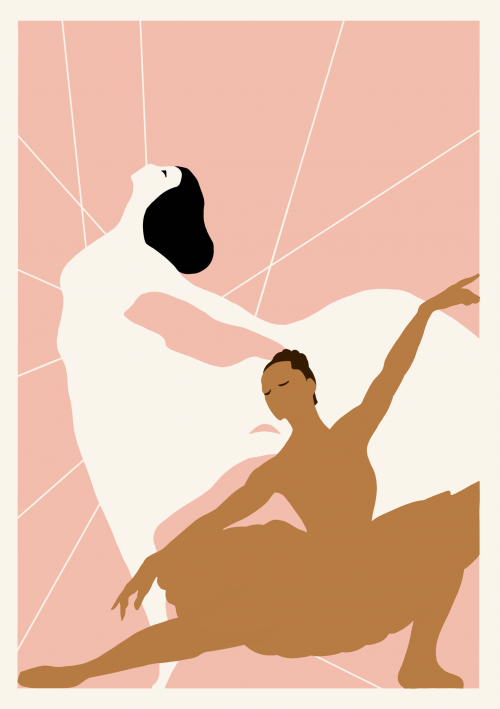 Content Note: This article contains detailed discussion of body image issues, including disordered eating. It also contains mention of non-consensual sharing of sexually explicit images
High in the rafters of the Royal Opera House auditorium, I settle against the railing and try to find the most comfortable position to stand in for the next three hours. I had a perfect view of the stage, and an opportunity to see Liam Scarlett's new production of Swan Lake was a much needed getaway from the intensity of the Cambridge bubble in early June. The lights go down and hush settles over the audience. In the split-second of electric excitement and anticipation before the orchestra starts to play, I imagine the scenes unfolding backstage, scenes that I know all too well. 
The backstage world is as fantastically and whimsically magical as any of the great story ballets the dancers perform onstage. Dismembered prop heads, costumed mannequins, swords and puppets lie lifeless in the shadows. Billowing curtains disappear into the darkness high above while dancers contort their bodies into wonderful, impossible shapes by the spectral reflections of the stage lights. It is a mystical no man's land between two very different worlds, the shadowy realm between spotlight and streetlight. But when it comes to the politics of ballet, this disparity and this backstage world are what we need to examine most closely.
I have been dancing for over 15 years, and still perform in shows, but I stopped dancing competitively at the age of 17. I remember the constant side-eye at competitions, the whispering and giggling. I often hid in the dressing room as long as possible to avoid them. There were other girls like me, too shy to make a career in this cut-throat profession. We would exchange small smiles and a quiet 'good luck' to each other every year in solidarity.
As I got older and stumbled through those awkward adolescent years, the pressures on my body became more intense. I remember a guy at school telling me he never would have guessed I danced because of the way I looked. I remember my own dance teacher jokingly telling me, after I returned from a fortnight-long holiday to New York, that I had maybe eaten too many hash browns. Of course, my stamina was going to be down a little after having a necessary break from a weekly rehearsal schedule that was between two and five hours a day, five days a week. But back then, I immediately thought, weight gain. 
Ballet dancers need to be small and light enough to lift, or strong enough to do the lifting. It goes without saying that they need to have both the stamina and inner strength to endure their Herculean schedules, and meet the demands of choreographers and directors. Their bodies are revered to the point where Einstein called them 'athletes of God.' But when an art form places as much pressure and focus on the body as ballet does, body image issues will unsurprisingly follow.
There has always been a history of eating disorders in professional ballet academies, and some encourage a 'culture of sacrifice', heightened by the extreme methods of teaching favoured by certain ballet masters. Nowadays, leading ballet companies invest considerable resources — in physiotherapy staff and equipment, for example — to ensure that their dancers are as physically healthy as humanly possible. But this 'culture of sacrifice' still remains, and often goes too far.
Close your eyes and picture a ballerina. Most of you will have pictured an elegant, graceful, extremely long and extremely thin, emotionally detached, entrancingly cold woman dressed in a tutu and pointe shoes. This image of the archetypal ballerina was popularised – though not invented – by George Balanchine, who founded and directed the New York City Ballet, and was among the most influential choreographers of the twentieth century. The 'Balanchine Ballerina' is a legacy of his immense impact on the art form and reputation as a modern master in the world of ballet. 
When an art form places as much pressure and focus on the body, as ballet does, body image issues will unsurprisingly follow
The blazing comet tail of Balanchine's legacy may have intertwined with stars like Profoiev, Stravinsky, Matisse and Picasso, but it leaves something dangerous in its wake. One of his many protégés, Gelsey Kirkland, suggested in her autobiography that Balanchine was responsible for the anorexia, bulimia, and drug addiction that almost killed her.
Historian Elizabeth Kendall has traced the origins of the 'Balanchine Body' to Balanchine's youth in St. Petersburg at the time of the Russian Revolution and Civil War. During this period of extreme deprivation, the dancers were as hungry as their audience, and sustained by a uniquely powerful reserve of inner and physical strength — something simultaneously spectacular and scary. The basis of our stereotypes of the ballerina, then, are women whose bodies were moulded by hunger, who had to fight to take control of the reserves of strength left in them. When tracing the origins of the "Balanchine Ballerina", historian Elizabeth Kendall emphasises the importance of the crucible in which Balanchine's ideals of the ballerina were formed: Russian Revolution and Civil War ravaged St. Petersburg. During this period of extreme deprivation, the dancers were as hungry as their audience, and sustained by a uniquely powerful reserve of inner and physical strength - something simultaneously spectacular and scary. The basis of our stereotypes of the ballerina, then, are women whose bodies were moulded by hunger, who had to fight to take control of the reserves of strength left in them.
As a young dancer, Balanchine had to exercise control over his own body; and as an artistic director, he sought to exert this control over his dancers' bodies too. The most well-known example of this is his treatment of Suzanne Farrell, who was fired when she refused to marry and have children with him. The recent scandal over ex-principal dancer Chase Finlay, who was forced out of the NYCB for sharing sexually explicit photos of a female company member without her consent, along with two other ex-principal dancers, Amar Ramasar and Zachary Catazaro, who sent sexually explicit text messages about company members, remind us that this problem is ongoing. It is a shadowy truth which seems to prowl in the shadows cast by the NYCB's lavish stage curtain, doused by the eternal spotlight of its mythic artists. 
Stories about the female body and the exertion of control over it are at the very core of ballet: Swan Lake to Sleeping Beauty, Coppelia to Romeo and Juliet. Ballerinas have always struggled to maintain autonomy over their own body, when every day it is subjected to the scrutiny of artistic directors, choreographers, and audiences who all expect a living, breathing stereotype.
Misty Copeland told Stretch about her own body image issues and binge-eating disorder, which she developed after an interview with the artistic staff of the American Ballet Theatre. She recalled how, after she was prescribed birth control pills at the age of 19 to induce puberty so that she could cope with a backbone injury, they told her: "your body has changed. [...] we'd like to see you lengthen". Copeland said that "that, of course, was just a polite, safe way of saying, 'you need to lose weight.'" Nevertheless, she defied expectations and her career took flight with the leading role in American Ballet Theatre's Firebird.
As the first African American principal ballerina of the American Ballet Theatre, Copeland is championing inclusivity in the world of ballet, which has historically been a white profession. The 'ballet blanc' aesthetic has always run skin deep, and with Nutcracker season around the corner, and its rendition of Arabian, Chinese, Spanish and Russian national dances, this cannot be overlooked. Inclusivity is not just for young dancers who need role models, but the audiences too, who see themselves represented onstage and can connect deeper to the stories they see. There is still a lot of work to be done, but perhaps it starts with acknowledging some of the racially problematic elements at the heart of our beloved story ballets. If we truly love ballet, we cannot allow it to think it exists in a world frozen in time, its own beautiful glass bubble, spinning forever atop an ancient music box. These pieces are still being performed hundreds of years after their creation, but they are revivals and restagings; national dances now need to be handled with far more respect than when many of them were choreographed in the nineteenth century.
As the lights come up and the curtain falls again, I don't notice the pain in my feet for the magical sensation of hundreds of people having participated in a shared emotional experience that takes us far away from reality. But it's time to come back to the present. It's not a happy ending. The maidens have turned against the villain and are free of their curse-bound swan bodies, but the Odette that Prince Siegfried lifts from the lake has died.
As the dancers embrace the rapturous applause they have worked so hard for and deserve, sweat and tears mingling on their cheeks, jewels glistening on their tutus, standing tall, elegant and graceful, a tiny voice whispers in my mind: 'What if? Could that have been you?' But after a brief pause, I also have to ask myself a follow-up question, which helps me make peace with my wistful yearning for another life. 'Would you have been happy if it were?" The enjoyment of ballet as an art form is for everybody and every body — in every shape.
If you have been affected by any of the content of this article:
B-eat Eating disorders provides useful information and resources, as well as a helpline at 0808 801 0677. The Students' Union Advice Service provides a more comprehensive list of support resources.
16th November: This article was edited to correct an inaccurate statement about two NYCB dancers
Varsity is the independent newspaper for the University of Cambridge, established in its current form in 1947. In order to maintain our editorial independence, our newspaper and news website receives no funding from the University of Cambridge or its constituent Colleges.
We are therefore almost entirely reliant on advertising for funding, and during this unprecedented global crisis, we have a tough few weeks and months ahead.
In spite of this situation, we are going to look at inventive ways to look at serving our readership with digital content for the time being.
Therefore we are asking our readers, if they wish, to make a donation from as little as £1, to help with our running cost at least until we hopefully return to print on 2nd October 2020.
Many thanks, all of us here at Varsity would like to wish you, your friends, families and all of your loved ones a safe and healthy few months ahead.