All I want for Bridgemas…
What do the Varsity editorial team wish for Bridgemas? Forget chocolates and jewellery, we want World Cup glory and elucidation on epigenetic inheritance. Oh, and tasteful Christmas jumpers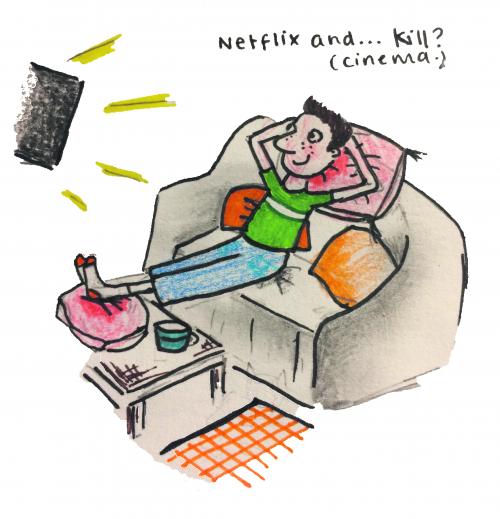 Robyn Schaffer, Fashion Editor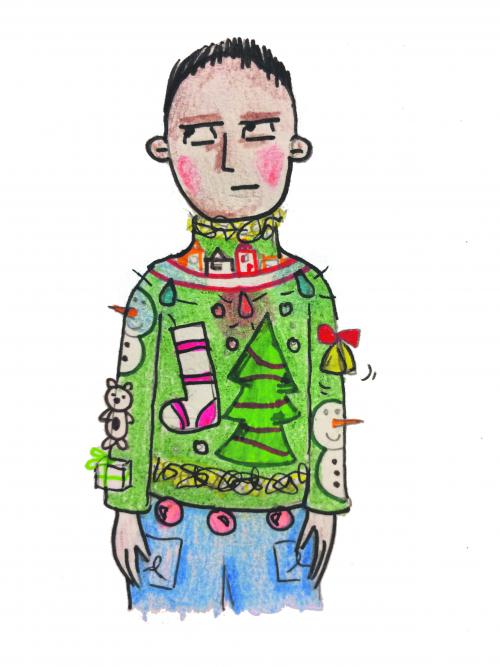 It's nearly Christmas, and with that comes the wonder that is Christmas jumpers. From the subtle and discreet to the loud and utterly horrendous, Christmas jumpers come in all modes and manners. This Christmas, I'd like to see something of a compromise – festive but wearable. In an ideal world, clashing colours and itchy fabrics would be out of sight along with slogans featuring mediocre puns. Colours such as dark greens, navies and burgundies keep to a wintery palette without being too in-your-face, while simple patterns keep things fun and interesting. It's time to do away with flashing lights, unnecessary amounts of sequins and glitter and unflattering styles that make us look like we've had a few too many mince pies.
Devarshi Lodhia, Senior Sports Editor
By the time the 2018 World Cup rolls around it'll have been 52 years since Bobby Moore lifted the iconic Jules Rimet trophy at Wembley. Since then, bar semi-final appearances at Italia '90 and Euro '96, England's form at major international tournaments has been nothing short of woeful. Embarrassing showings at the most recent World Cup and European Championships including an 0-0 draw with Costa Rica and that match against Iceland have done little to inspire confidence amongst even the most die-hard England fans.
Despite that, an unbeaten qualification campaign and a team full of youth and promise have me cautiously optimistic going into Russia. The influx of world-class coaches into the Premier League including Pep Guardiola, Mauricio Pochettino, and Jurgen Klopp means that English players, who were once seen as technically limited, especially when compared to their Brazilian, German, and Spanish counterparts, are now playing some of the most exciting, innovative football on the continent.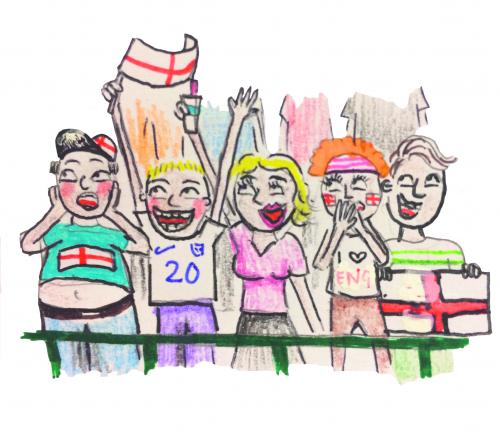 Under Pochettino at Spurs, Harry Kane has become one of the continent's most deadly strikers, while the likes of Dele Alli, Eric Dier, and Harry Winks have also proven themselves at the highest level, with Alli notably putting in a man of the match performance as Spurs dispatched Real Madrid 3-1 in the Champions League. Similarly, Pep Guardiola has overseen the development of Raheem Sterling, Kyle Walker and John Stones from 'promising youngsters' to genuine world-class talents. The major job for Gareth Southgate now is to ensure his players are allowed the opportunity to play football we know they're capable of.
Will 2018 be the year football finally comes home? We still believe.
Lillian Crawford, Film & TV Editor
All I want for Bridgemas… it's time for the Jedi to end.
I love Star Wars as much as the next nerd, and have done as long as I can remember. The originals have endless appeal, and the first two films will no doubt remain amongst the finest works of science-fiction ever put to celluloid for years to come. I would even venture so far to say that the prequels are, with a few obvious defects, excellent, especially the stunning Revenge of the Sith, and my excitement could barely be contained for the release of The Force Awakens two years ago. But at what point does Lucasfilm say enough is enough and leave it as it is, take the money and invest in something bold, something new?
To fans of the saga, the prospect of never going the length of a year without a new entry in the series is tantalising, and yet there is magic in the uniqueness of cinema, of the originality of sharing tales as of yet untold to the world. Fans waited 38 years to see Han, Leia, and Luke again – that level of anticipation can surely be the result of time, allowing it to embed itself so deep in popular culture everyone, young and old, went to see it. Now viewers have lost this patience, with Netflix and other streaming platforms even denying television the build-up of a week between episodes. In the age of the binge-watch, perhaps even a year will seem too long a wait for audiences anticipating the next instalment.
It is a part of a much wider issue of serialisation in film, with production companies relying on money-making assurance in established franchises to guarantee box office success. The blame then has to be placed then on the most self-defeating, hypocritical criminals of all – the pirates, robbing the wider community of art in exchange for blockbusters that make going to the cinema worth the entry fee. The vicious circle this band of low-lives have established will continue to spiral, until every cinema has reclining sofas with endless fizzy drinks and popcorn overflowing, gargantuan speakers and screens blasting out Fasterer and Furiouserer 47 and Star Wars Episode LXXXI.v: The Lost Hits of Max Rebo. It will be a shell of indulgence, devoid of aestheticism and culture, an ever-expanding corporate honey pot.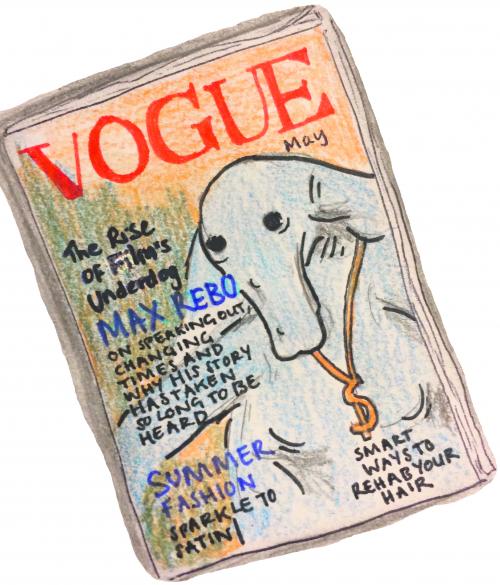 So, go and see The Last Jedi (make no mistake – I cannot wait), but take the time to see Michael Haneke's Happy End or Martin McDonagh's Three Billboards Outside Ebbing, Missouri as well, and do your part to save the cinema we all know and love. My Bridgemas wish is perhaps more that cinema becomes accessible again, an art for everyone rather than an occasional treat, a return to its roots. What a fantasy that would be!
Sian Bradshaw, Senior Theatre Editor
All I want for Christmas is good old-fashioned panto. While it might not be everybody's cup of eggnog, pantomime is undeniably a British institution, and one that revels and carouses in its own silliness, evolving with the times to ensure its own survival. Say what you will, but its roots are a little bit more refined than some would have it: panto has a long theatrical history in Western culture, dating back to classical theatre. It developed partly from the 16th century commedia dell'arte tradition of Italy, as well as other European and British stage traditions, such as 17th century masques and music hall. So you might think twice next time you raise an eyebrow at the slapstick – McKellen has even tried his hand at it in a 2004 production of Aladdin!
Ultimately, pantomime is the first taste of theatre for many individuals, and an art form that brings such gurgling pleasure when done well will always remain relevant. It fosters a particularly unique relationship with the audience: on a good night at the panto, performers and audience are locked in a tight embrace and there is a genuine and unbreakable bond between the stage and the members of the auditorium – a bond that a lot of other theatre might learn a great deal from. So when you next hear somebody bemoaning its fervent use of double entendre, or cries of 'He's behind you!', just remember that the pantomime is full of mischief-making and subversion, festival, carnival – a chaotic world turned topsy-turvy, albeit one that marks a welcome departure from the sobriety of everyday life.
Jake Cornwall Scoones, Science Editor
This Bridgemas, I would like a proper elucidation of epigenetic inheritance. Epigenetic inheritance is the transmission of information that is not encoded in the genome from parents to their children. This information is encoded in the form of chemical tags that inform the packaging of DNA and hence the relative expression of different genes. Most of these tags are reset with each new generation, apart from selected loci called imprinted regions. Humans are 99.9% genetically similar to each other, yet we vary dramatically: from differences in eye and skin colour, to differences in facial structure or in personality. Understanding which areas of the genome display this inheritance, how widespread the phenomenon is, and the mechanisms by which it operates could hopefully help us understand some of this variation in form, which may be of particular use in terms of predicting the risks of and determining interventions for non-communicable diseases.
Perdi Higgs, Music Editor
Here comes the time of year that Christmas wishes really can come true, so this year, I will be wishing for some truly iconic potential collaborations. With no Oasis reunion in sight, these pairings would add a little bit of spice to the end of 2017.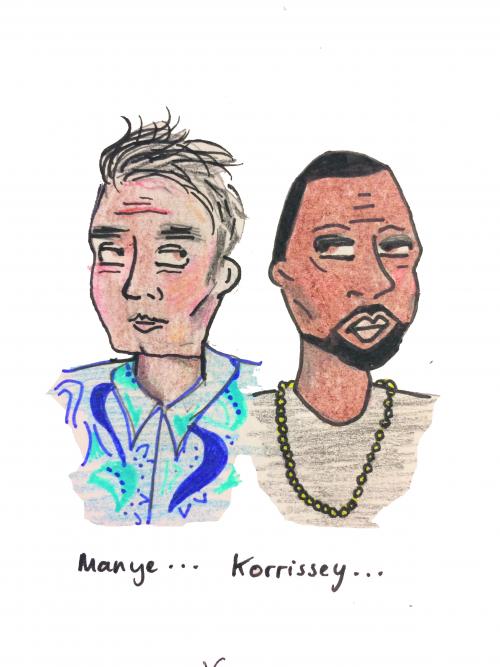 Morrissey and Lana Del Ray
Satirically or not, Del Rey was recently dubbed by Pitchfork the "US version of Morrissey", and there is something to be said about a combination of these two enticing drawlers. A collaboration between the two artists would unite sad boy and sad girl aesthetics from both sides of the Atlantic, and hopefully, Del Rey could teach Morrissey vital skills of knowing when not to share your opinions publically.
Kanye West and the cast of Hamilton
2018 will usher in the arrival of the production of Hamilton to the West End – just in time for a slight revamp. Sure, Lin-Manuel Miranda may have mastered storytelling via the medium of rap, but have you considered being taught about the founding fathers through Kanye's dulcet tones? History has never sounded so angsty