The resistible rise of resort wear
Ahead of fashion month, Gabriel Humphreys wonders what pre-collection shows really mean for an industry obsessed with change and relevance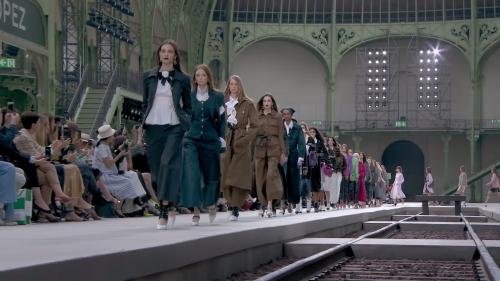 As fashion editors from all four corners of the globe prepare themselves for a month-long onslaught of catwalks, parties, interviews, and never-ending trend analysis and collection reviews, many will be realising that long gone are the days of biyearly fashion week trips. In an industry increasingly obsessed with the search for innovation and relevance from the high street to the catwalk, nothing captures the culture of excess consumption more perfectly than the rise of the resort show. 
For the uninitiated, resort collections, or cruise collections, are the now unavoidable ready-to-wear shows that occur during the brief quiet spell of the fashion calendar, or between the Autumn/Winter and Spring/Summer fashion weeks. Historically, they provided light adaptable garments to cater for a social elite who holidayed in warmer climes during the wintertime of the Northern Hemisphere and needed a wardrobe to match.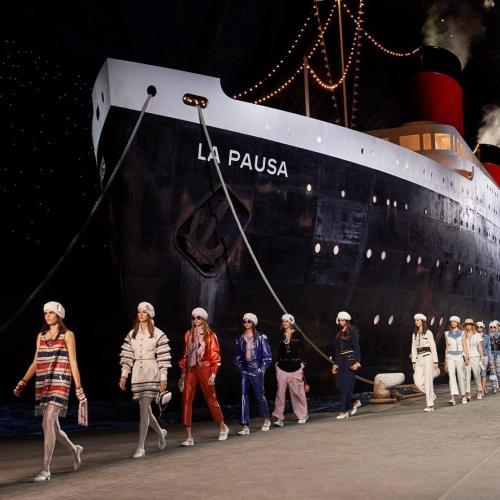 From relatively humble beginnings, these runways have now become full-blown spectacles. Some designers opt for a pared-down but impactful, often digitally driven presentation. Meanwhile, others whole-heartedly embrace the artifice of the whole affair. There appears to be a quiet competition between designers. From the backdrop of a faux cruise ship for Chanel's 18/19 show, to the transformation of an abandoned terminal at JFK airport into a surreal, Wes Anderson-esque tropical paradise for Louis Vuitton 2020, they offer a chance for designers to play, push boundaries, and intermingle couture's sheer fun and absurdity with the versatility and wearability of ready-to-wear. 
Alongside their spring counterpart Pre-Fall shows, these collections are not just a creative opportunity, but are also increasingly profitable. Balmain's pre-collection sales are up a hundredfold in five years. This is a truly staggering development, and the economic benefits ripple through the industry as more and more designers decide to release resort collections, e.g. Dior and Off-White or Thom Browne. Their marketing power is also not to be underestimated: they drive the massive PR machines that churn behind every fashion house, feed impressive and impactful content to their social media, and give trend forecasters and industry insiders alike something to obsess over as the Spring/Summer collections wait around the corner. 
Disturbing the established fashion calendar is hardly a revolutionary or controversial concept. Couture houses have taken cues from streetwear brands — perhaps most notably the commercial giant Supreme — whose items are released piecemeal throughout the year and are fiercely coveted upon their release. This model appeals to other brands as this means that the economically void time between the SS and AW collections, when the previous season's garments lour on the sale rack and the next season is yet to hit stores, can be filled. Bridging this gap with mid-season shows makes sense, as does running in-season shows. This allows customers to buy items from the collection immediately after or even during the show in which they're first shown. 
However, the transition of high fashion to a year-long affair can have worrying impacts.  For all their vibrant and sometimes downright camp allure, these collections reinforce behaviours that are becoming disturbingly habitual in the world of high fashion. The intense need for change and relevancy, along with the desire for constant commercial gain are leading designers into a vicious and endless cycle of excessive production. The search for gimmicks and new sale opportunities — capsule collections, limited releases, guest designers — all drive us dangerously into the realms of fast fashion. 
To compete in a world obsessed by immediacy of product, and in particular with an industry predominated by fast fashion, designers are forced to stoop to conquer. This stokes the flames of reckless and unsustainable consumption.
Major fashion brands have a greater responsibility to lead by example. I do not want to suggest that couture is an alternative to fast fashion, but we can only hope to reach a place of sustainability with the support of leading brands within the industry. Perhaps less pressingly but just as tragically, along the way we've lost some of the excitement and tension that two collections a year used to bring. The unbeatable electric buzz as the first garment hits the runway is not quite the same when you've already seen half of the collection on Instagram.