Clothes and my culture: I am what I wear?
Mahi Shah reflects upon how what she wears is seen to measure her engagement with different cultures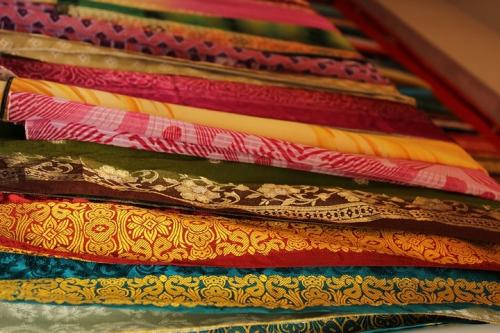 My recent choice to wear a 'prettylittlething' dress to an Indian Society event made me question the relationship between clothes and the visual messages they send about culture . As a British Asian North Londoner, whose parents and grandparents were born in Kenya, I've never truly considered my culture as denoting one specific background.
Whilst clothes speak for us, they do not define us
The way we dress is like communicating without words, and whether we like it or not, society judges us by our clothing. Based upon my staple puffer jacket, hoop earrings and Fila disruptors I am frequently labelled as 'so North London'. I've often been criticised for an external absence of or perceived disengagement with Asian cultural indicators. This tension between interiority and exteriority with regards to an embrace of one's heritage is becoming increasingly discernible, as I'm more aware of how an outsider's interpretation of my cultural roots are not typically taken past face value.
I've grown up in a family where wearing Asian clothing is normal; we'll go to weddings, family gatherings or other social events wearing some form of Indian clothing. I've almost never seen my grandmother in clothes other than traditional Indian clothing. I've never thought of her choice to wear these clothes as a categorical reflection of her culture; one which obliterates other forms of cultural experience and interaction. Her clothes have always been her conscious form of embracing her heritage and a way to externally represent her inner sense of culture.
However, this correlation between fashion and heritage is not one which is formulaic; style does not always convey one's personal relationship with culture in a straightforward way. I've been brought up to understand fashion to be a means of expression, that can be used as freely and flexibly as one may want, and whether this means using it as a base for an expression of cultural heritage or as a means of creative expression is entirely dependent on the individual.
What I wear should not measure my engagement with the various cultures I identify with. The choice of clothes you put on will inevitably influence people's perception of you. However, whilst clothes speak for us, they do not define us.