Meet Virginie Viard, Chanel's new creative director
Viard's Grand Palais runway show has firmly established her creative vision, but who is the newest member of fashion's favourite brand?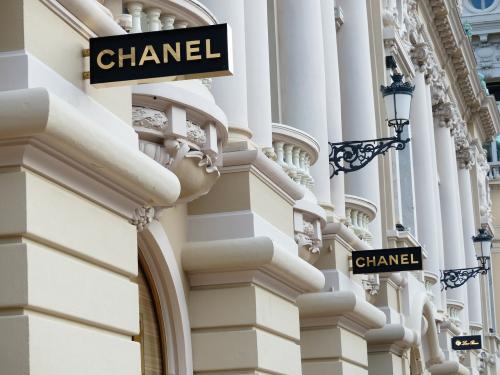 1983 was a year of monumental change for Chanel. The brand was suffering under a lack of creative direction following the death of founder Gabrielle 'Coco' Chanel. It was during this time that Karl Lagerfeld was appointed as the brand's creative director, and went on to revolutionise and reinvent what we know as Chanel today. Dazzling collections featuring reworkings of Chanel's classic tweeds, his creation of the interlocked CC monogram, and his breaching of the traditional feminine silhouette all contributed to establishing Chanel as the fashion industry's most sought-after and loved brand.
 Amidst the furore caused by Lagerfeld's death in February, Virginie Viard's appointment as the new creative director of Chanel was somewhat underreported. This left many wondering who was responsible for the brilliance of Friday's cruise collection, debuted at the Grand Palais.
 "When you are number two to Karl, you are invisible"
Viard has been heavily immersed in the fashion industry, starting out as the assistant to Dominique Borg, a costume designer. It was in 1987 that she joined Chanel, playing a central role within the embroidery department. Maison Montex, Chanel's embroidery workshop in Paris, is where some of the industry's most extolled embroidery work has originated from. As Chanel's fashion studio director, Viard worked closely with Aska Yamashita, the artistic director of Montex, to preserve the essence of the brand within every piece of embroidered fabric. The art of embroidery is complex: oftentimes Viard's vision, and Yamashita's ability to translate this through embroidery, could take multiple trial runs to perfect a garment. One garment can take up to 665 hours to complete, providing an insight into just how rigorous and complex this work is.
 Viard also worked closely with Lagerfeld throughout his career. Bruno Pavlovsky, Chanel's president of fashion, has said that 'When you are number two to Karl, you are invisible'. Is this why Viard has never emerged into mainstream media attention? In fact, Viard emerged alongside Lagerfeld in a post-show bow a year ago, displaying their partnership, however it was Lagerfeld that received the lauding from fashion's elite. The way that Viard conducted herself after Friday's show was both modest and unassuming: dressed in head-to-toe black, Viard appeared to shun the spotlight, preferring her collection to speak for her.
 And speak for her it did: the collection managed to preserve Lagerfeld's innovative flair, whilst adding elements of its new creative director that added a sense of newness. Lagerfeld was known for his bold and uncanny ability to incorporate setting into the displaying of his collections, and Viard didn't fail to deliver on this front. The Grand Palais in Paris was transformed into a Beaux Arts train station, symbolic of a new direction and destination for the brand. Various destinations were mentioned, such as Athens, Saint Tropez and Venice, perhaps suggestive of the range of possibilities for the brand in the midst of this time of change. The collection played with tweed, monogramming, suit ensembles and playful colour. Femininity was undeniably in the air: anoraks emblazoned with the Chanel logo adds a sense of delicacy. Viard plays a precarious balancing act, entwining differences in texture, colour and silhouette to create both a powerful and tantalising collection.
 "The fact that it's going back into the hands of a woman is so unbelievably exciting"
At the show was one of Chanel's most recognised ambassadors, Kiera Knightley. She commented that 'the fact that it's going back into the hands of a woman is so unbelievably exciting'. This is undeniably true: Chanel is known for its ability to exquisitely craft and preserve femininity, tracing back to the boundaries that 'Coco' Chanel defied. Viard's appointment as creative director follows a whole host of women being placed in fashion's positions of power. Maria Grazia Chiruri as the creative director of Dior and Claire Waight-Keller as the creative director of Givenchy are two examples of this: Viard is continuing to bolster the female image. Rather than labelling feminism as fashionable, Viard's appointment prompts a different view. Women are integral as designers, and feminism goes hand-in-hand with their directive visions.
 Viard is undeniably a perfect appointment: years of working behind the scenes of the world's most captivating and pioneering brand has clearly fuelled a desire to both preserve and further its legacy. We need to stop comparing Viard to Lagerfeld: after all, what two designers are the same? Disconnecting Viard from Lagerfeld allows her to embody Chanel fully, thus ushering in a new age of creative vision.