Walking the college catwalk: King's edition
Sophie Weinmann continues her exploration of the fashion of Cambridge students by talking to two students from the college notorious for its style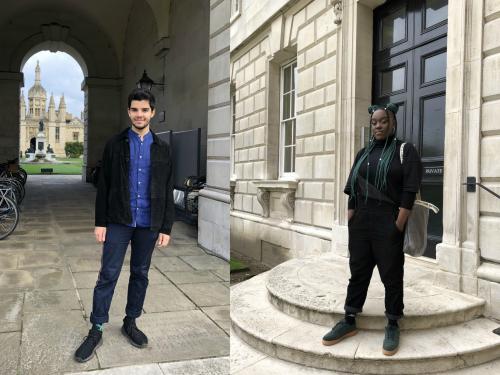 King's is arguably Cambridge's most famous college (for its student style perhaps more than its academic reputation). I wanted to see for myself how much truth there was to the claim that King's students are the most edgy and alternative in Cambridge. I personally rely on King's as a location for Instagram pictures frequently, so I was happy to be able to fall back on my pre-scouted list of locations for this column.
I spoke to Abdullah Shah and Zareen Roy-Macauley, two second year HSPS students (coincidence, I promise!) about what fashion means to them, what style is like in Cambridge, and on the importance of being comfortable.
Comfort is key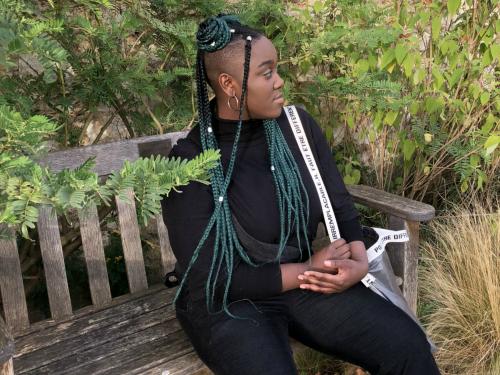 As many of us can attest, cycling in overly tight trousers, or running from lecture to lecture in uncomfortable shoes can seriously spoil your day. On that note, Abdullah and Zareen both agree that comfort is key when it comes to Cambridge fashion.
Abdullah tells me about his grandfather's jacket that has proven to be invaluable during busy Cambridge days. Providing much needed warmth now that the temperatures have dropped without being a big puffer jacket, it's ideal to take to lectures and not have to worry about carrying around. Abdullah makes sure that what he wears is versatile enough to deal with days where you are sitting in a boiling lecture room one minute and cycling in the freezing cold the next.
Describing her overall style as "boxy, kind of baggy and tomboy-ish", comfort is also critical for Zareen when deciding her outfit for the day.
"On a day to day basis what I wear is mainly streetstyle - something sporty. That's just what I'm comfortable in and what reflects my personality. For the most part, I'm quite easy going, quite chill and I don't feel comfortable in a place unless I dress like that."
Zareen Roy-Macauley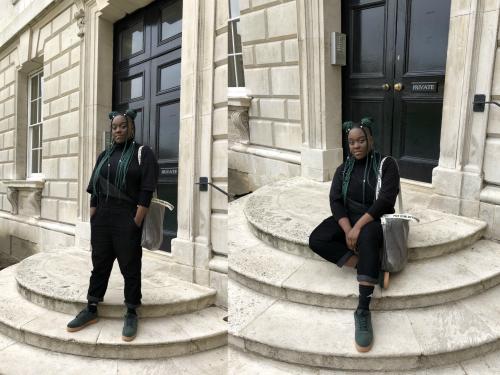 For Zareen, fashion is above all a way of showing your personality and expressing yourself creatively in a way that makes you feel like the best version of yourself.
"I think Cambridge is a good place to express yourself - at the heart of it uni in general is a good place to express your creativity, particularly if you're coming from a background where you might not be very free to do so. While it's not a problem in my immediate family or when I step out into the wider world, sometimes not dressing very feminine can be out of the norm in terms of my culture and background. So coming to Cambridge where I am fairly free to define the parameters of my own personality and style and how those things interconnect is freeing and I think that would be the case for most other people."
Using fashion as a creative outlet can be a way to combine different aspects of your personality and to create a look that reflects who you are as a person. Zareen's style includes inspiration from the familiar streets of London, her home country Sierra Leone, and her travels to new cities.
"I'd say I'm inspired by London Streetstyle. So I grew up in Southeast London, and I definitely appreciate a good tracksuit - I think they go a bit underappreciated - and just generally that whole aesthetic, I really appreciate. I also went to Japan this summer and if there's one thing I took from Japanese streetstyle it's these t-shirts with longer style sleeve, really basic, but I've kind of been obsessed with them since then. I'm from West Africa, Sierra Leone, and I have a lot of Ankara prints, that I fit into streetstyle which I think reflects the combination of me, of London and Sierra Leone"
Abdullah Shah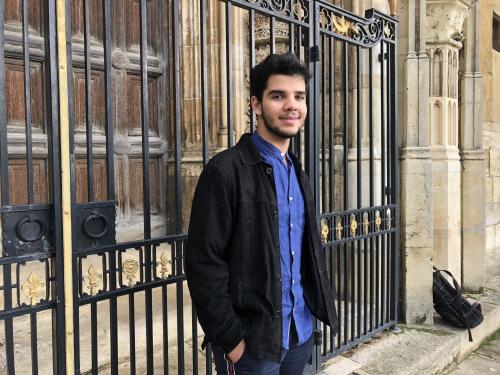 For Abdullah, fashion is about individuality and ensuring his personal taste shines through. He singles out shoes as an often overlooked item for adding individuality to outfits.
"I look at shoes a lot, they're a significant thing. People might have multiple shirts but fewer pairs of shoes, and tend to be less innovative and stay in their comfort zone more when it comes to shoes."
Reflecting on how Cambridge has influenced his relationship with fashion, Abdullah is more conscious about his choices concerning fast fashion and high-street brands versus ethical fashion.
"Perhaps looking at my outfit right now, I think I may have become less 'Fast Fashion' since coming to Cambridge, or at least more of a combination. My trousers are Zara but then I have on this jacket which belonged to my grandfather. That's definitely something I focus on more now. I've also had the experience that in Geneva and Pakistan there's less of a focus on big chains like Zara or Topshop. So you rely on brands like that less and look for other ways to create your style, especially when you have a less busy schedule at home and more time to focus on that."