The art of high fashion via menswear brand A-Cold-Wall*
Yousuf Mohamed-Ahmed asks how high fashion can remain aloof in its ivory tower in the wake of the groundbreaking latest A-Cold-Wall* menswear show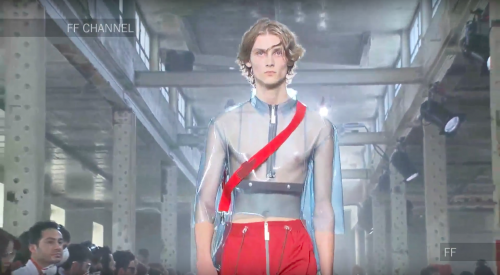 Images of models prancing down runways in see-through clothing might, at first, seem far removed from the lives of the ordinary. This kind of disenfranchised sentiment represents the widespread apathetic feelings directed at the ivory tower of haute couture. It's seen as irrelevant to the lives of those outside the industry, but within this niche flourishes a brand with talent beyond measure and the opportunity to expand the art of apparel. A brand unconcerned by long-standing notions and principles which govern the elite fashion houses around them, a brand representing the intersection of innovation and futurism. Introduce Samuel Ross' Menswear brand A-Cold-Wall*.
"as any art form becomes increasingly commercialised the scope for innovation must be small enough to minimise financial risk"
Having been nominated for the prestigious LVMH prize (losing out to Doublet), A-Cold-Wall* has gone from success to success since it was founded in 2015 by Ross, former right hand man to fashion industry titan Virgil Abloh. Ross envisions the brand as an amalgamation of streetwear and high fashion, in a hybrid that hints at his background with luxury streetwear label Off-White. Drawing inspiration from his working-class upbringing in Brixton, A-Cold-Wall* serves as a visual representation of British street culture. This can be seen nowhere more clearly than in his latest menswear collection for SS19.
Before fully understanding the genius of A-Cold-Wall*, we must first consider the overarching aim of high fashion as an art form. Above all, art, and by extension fashion, is supposed to introduce new ideas and thought processes through the facilitating of the personal expression of the creator. As any art form becomes increasingly commercialised, however, the sphere of acceptable creations becomes smaller and smaller, until the scope for innovation is small enough to minimise financial risk. The burden of preconceived notions and mass production of clothing drowns the creativity of designers. This is where couture radically shifts the paradigm of fashion.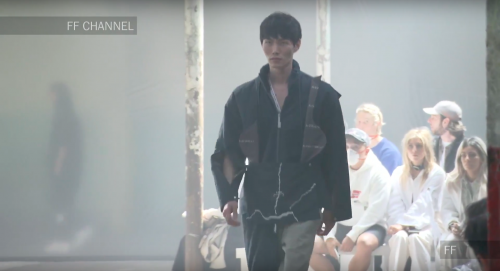 The glorious craftsmanship of workers in ateliers means that no idea is beyond realisation and no creation is too ambitious. To this end, hand-crafted clothing is best placed to push forward the art and challenge popular notions. Although this removes the barrier faced by mass production, many luxury brands are still plagued by their own history and the need to design clothing that falls in line with their customer base. Radical designs come at the risk of alienating the foundation of a brand's success — which is why so many continually struggle to innovate.
"a brand with no history to adhere to is best placed to create the future of fashion"
In some senses, an analogy can be drawn between the worlds of high fashion and Cambridge academia. Often criticisms regarding their importance and impact are levelled at both, with many arguing that the academic community is an insular environment existing to serve itself. Yet most Cambridge students will recognise the progress fuelled by researchers at the University and the eventual impact on society that the sift-down of knowledge can have. So why do many fail to recognise high fashion as a comparable phenomenon within the artistic world?
Having seen the images from London Fashion Week, many may immediately write off A-Cold-Wall* as unwearable for them, as too outlandish. It's critical to recognise that this sentiment is a product of the very assumptions about fashion that Ross is trying to break down; these assumptions are buried in the popular psyche that dictate the proper shape and form of clothing. Assumptions that, if adhered to, constrict fashion, to the point of stifling real artistic progress.
Many luxury brands rely on human nature to power their prosperity; the desire to appear wealthy to those around us is a potent force. This further diminishes the incentive of a brand to create thought-provoking art. As a result, the design work often stands on the shoulders of the brand, rather than allowing for creativity to propel the brand forward. This is why a brand with no history, and no preconceptions to adhere to, is best placed to create the future of fashion. While this gap in the fashion sphere is filled by a few brands, none are more uncompromising than A-Cold-Wall*.
Samuel Ross consistently manages to take the foundations upon which fashion is built, twisting and reforming them until they follow his own artistic callings, providing a window into the future as he does so. He maintains just enough common design principles to preserve some sense of familiarity, but breaks enough to produce truly eye-opening work. The finesse with which this is achieved is a testament to the genius, flair and prowess of the designer of a generation.