Street Style: Sidney Street
This week, Silvia Markek took to the heart of Cambridge's city centre to spot the best looks for another instalment of Vulture Fashion's popular segment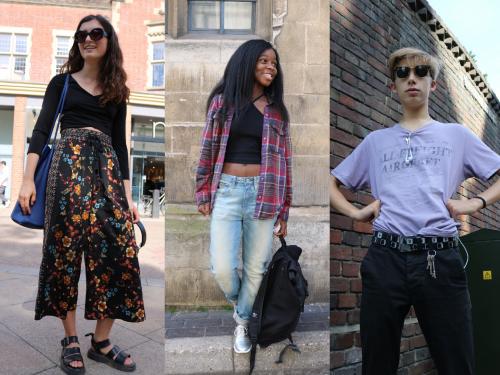 With exams coming to an end and the sun shining, it was a perfect opportunity for this week's photographer, Silvia, to head to Sidney Street to hunt down Cambridge's fashion elite. Keep reading to see if you spot anyone you know!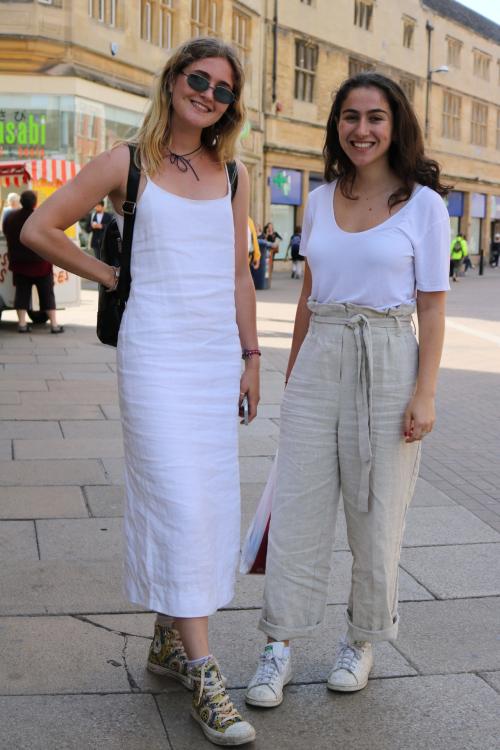 First up we have the very smiley Freya and Rosie. Freya is wearing a vintage white dress, vintage earrings and some staple Converse, while her necklaces are Cassandra Goad and Monica Vinader. Rosie, on the other hand, rocks a Topshop t-shirt and Zara culottes combo, complete with Adidas trainers. Both look effortlessly chic and ready for a day in the sun.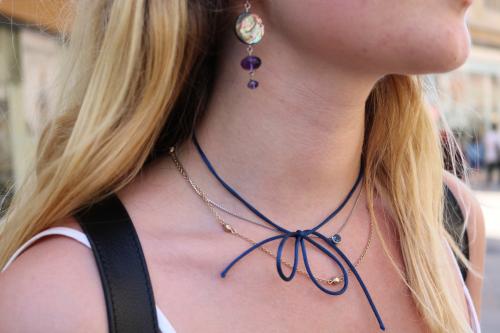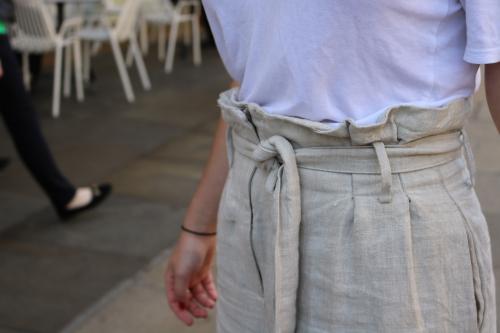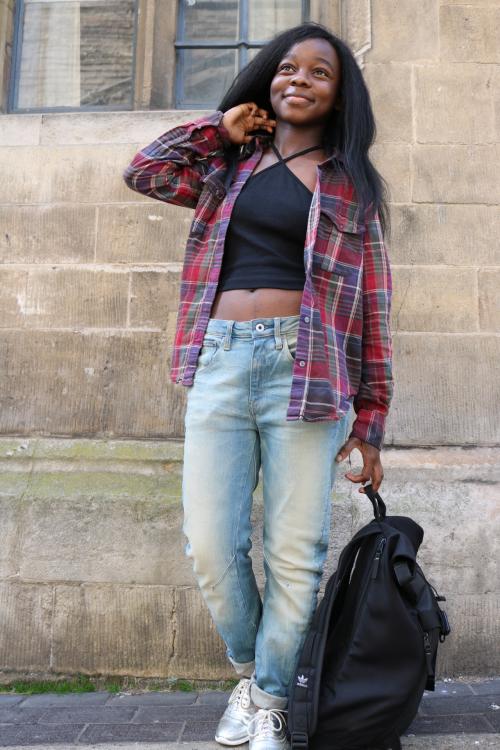 This is Tendai, she's a PhD student, and a stylish one at that. Her plaid shirt is Ralph Lauren and her black halter top is from ASOS, while her light-blue washed jeans are G-Star. Tendai makes her outfit really pop with her metallic brogue trainers from Cole Haan.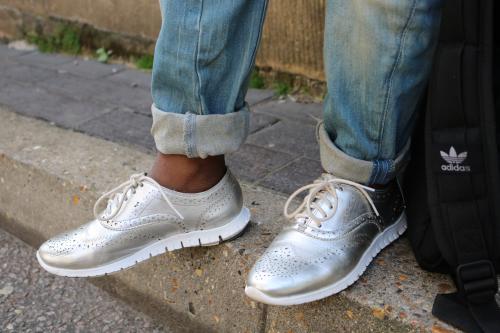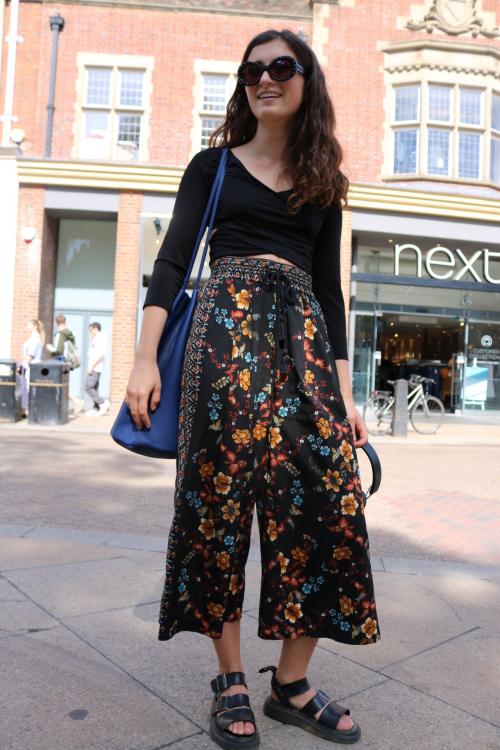 Next up is Evvia, wearing a black top from H&M and Dr. Martens sandals. We're sure that she stood out to Silvia for her super summery floral culottes, which are from Zara.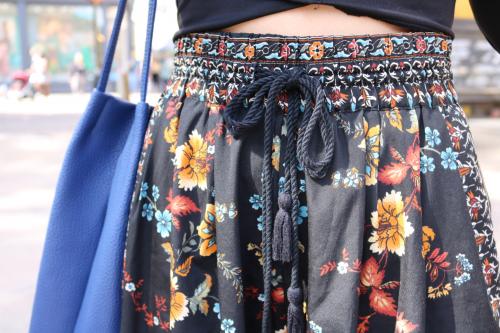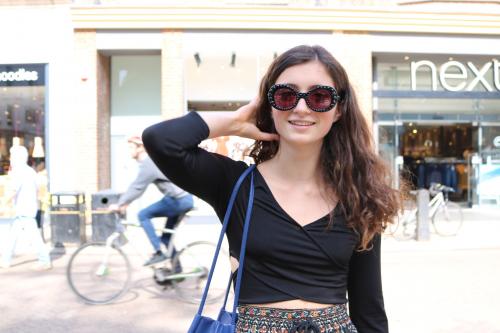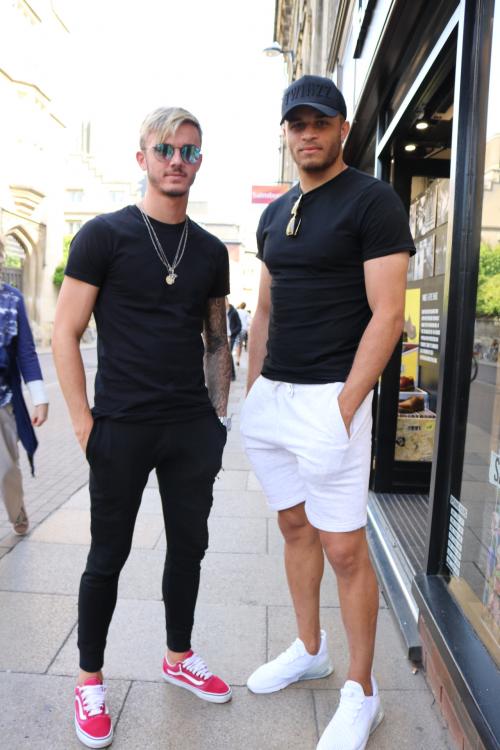 Here we have James and Carlton. James has opted for all black in his River Island top and Zara joggers, complete with necklaces from the GLD Shop, Ray Bans, red Vans and a not so budget-friendly Rolex. Carlton, on the other hand, contrasts his black ASOS t-shirt with white shorts from H&M and white Nikes. After taking their picture, Silvia was shocked to find out that they were actually footballers for Norwich City!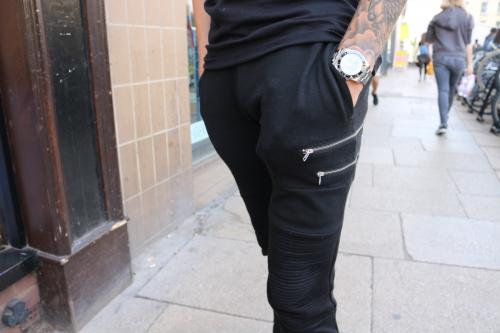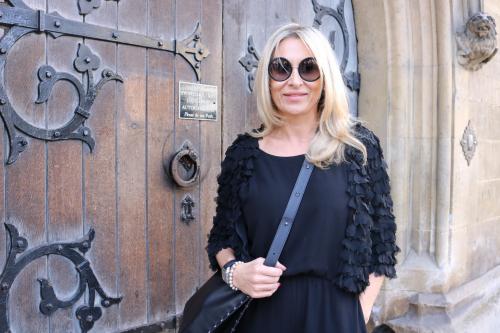 This is Rachel, who was on her way home from work. Her bag and jumpsuit are from Zara and her jacket is from Oasis. She finishes off her classy look with Dolce & Gabanna sunglasses and strappy sandals from Topshop.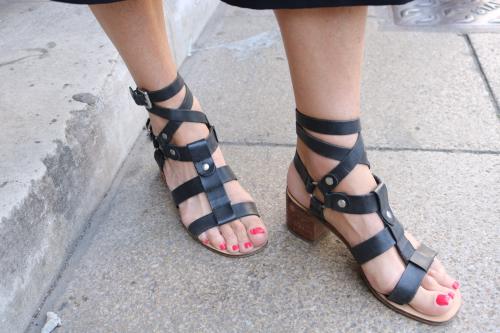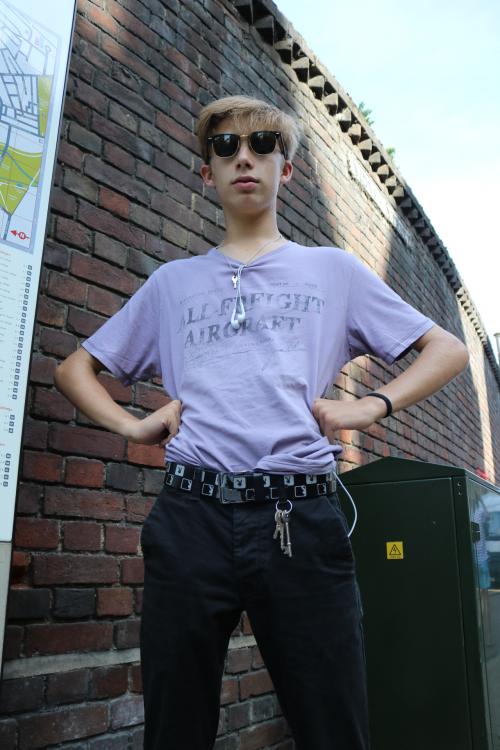 Daniel is an aspiring fashion designer, and this is more than reflected in his unique style choices. He got his vintage purple t-shirt from his dad, which he wears tucked into black Topman jeans with a vintage Playboy belt. Perhaps the most eye-catching part of his look are his white Nike Air-Forces, which he has personalised.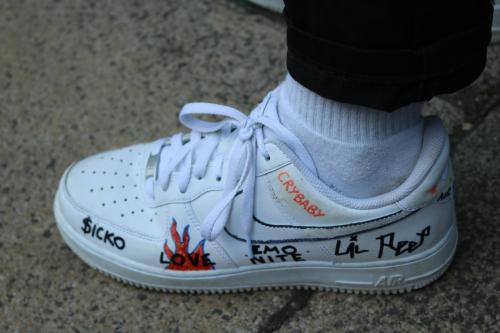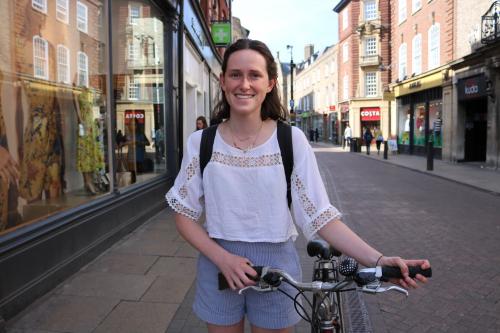 Last but not least is Livia, who pairs her white H&M top with our most international fashion choice of the week: shorts from a vintage store in Bologna. She completes her look with her grandmother's beautiful gold necklace.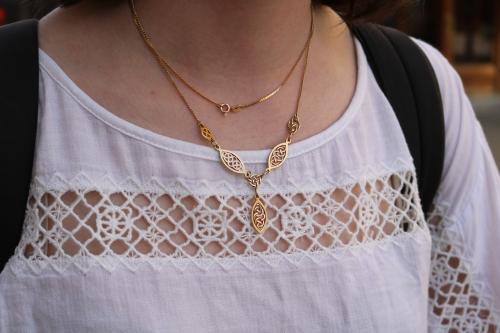 Be sure to follow us on Instagram