Virgil Abloh and Louis Vuitton: a love story founded in streetwear
Virgil Abloh, creative director and founder of high-end streetwear label Off-White, was recently named the new menswear designer for Louis Vuitton. But how will Abloh make the transition?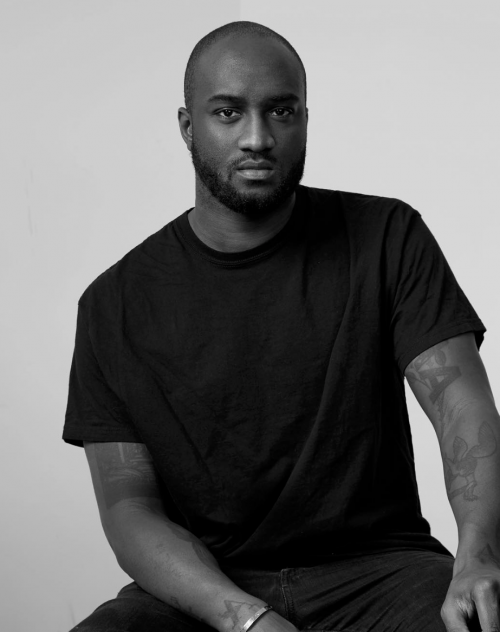 Virgil Abloh and Kanye West: the dynamic duo that took over streetwear. From humble beginnings to the peak of the fashion world, Abloh's meteoric rise is a story that shook the fabric of the industry. Repeatedly unaccepted by the world of high fashion, Abloh's unparalleled success has now given him a seat – more so a throne – at the table among many of those who may see him as an outcast.
Having graduated with an Engineering degree and then a Master's in Architecture, Abloh does not necessarily have the traditional arts background of a designer. Many designers pursue the classic route of interning at a major design house and then slowly, but surely, working their way up the career ladder.
There is no question that Off-White's success is partly derived from Abloh's affiliation with some of the biggest influencers among the youth
Abloh's story started similarly. Alongside Kanye West, he interned at famed design house Fendi in 2009, but the tedium of making photocopies and coffee drove him to accelerate his career. In 2013, he founded his own label, Off-White, where he described wanting to "add an intellectual layer to [streetwear] and make it credible". With the help of mass celebrity endorsements, Off-White quickly took off, the success of which led to him being hired as the menswear designer for Louis Vuitton this year.
Louis Vuitton, the traditional luxury fashion house, has a wildly different customer base to Off-White. Louis Vuitton has been historically popular among women but their accessories line is evidently trying to increase popularity among young men, whom Abloh understands better than anyone. The image of the nouveau riche whose first luxury purchase is a monogrammed leather bag has not quite been shaken, but a redefinition led by Abloh is now possible.
Off-White, as well as the huge popularity of the Supreme x Louis Vuitton collaboration, has proven to LVMH (the parent company of Louis Vuitton) that there is a serious market of young people who are willing to spend extravagantly on clothing. The mismatch in terms of the customer bases between the two companies is fundamentally why this is one of the riskiest moves in recent years. The assumption that Abloh's fans will follow him to Louis Vuitton may not manifest itself in reality, in which case, Louis Vuitton could lose their current customer base while simultaneously not gaining a new one. Louis Vuitton has no doubt witnessed the colossal successes of Gucci and Balenciaga among the youth and perhaps believes that Abloh is more than capable of bridging the gap in popularity.
Abloh's career, however, has not been without great criticism. Most notably, legendary designer Raf Simons, an idol of Abloh's, described his work at Off-White as unoriginal, the most scathing insult that can be thrown at a creative. This line of rhetoric stems from a wider argument within the industry about the conflicting roles of marketing and design in the fashion world. There is no question that Off-White's success is partly derived from Abloh's affiliation with some of the biggest influencers among the youth, including, but not limited to: Kanye West, Kylie Jenner, Rihanna and Travis Scott.
However, the extent to which this marketing has influenced his success is the main topic of discussion. Many critics argue that the over-branding of clothes, as typified by the incessant use of logos on apparel, is symptomatic of the growing importance of marketing and a diminishing emphasis on design. It has become more important than ever that the designer is displayed through literal representation rather than through design quality. This is the crux of why the likes of Karl Lagerfeld and others deem Abloh to be an inferior designer.
Abloh's journey from designing album covers for Kanye West to creating some of the most in demand Nike shoes of all time is underpinned by one clear constant: wherever he goes, he brings success of the highest magnitude with him. Although many question his creative ability, there is no doubt that he has captured the essence of youth like no other, which is a perfect match for the ageing Louis Vuitton. As tradition and contemporary design merge into one, a lasting fashion legacy could be left behind.