Street Style: Orgasm Bridge
Our weekly segment continues this week as Georgina Baker found all the best dressed students around Trinity Hall.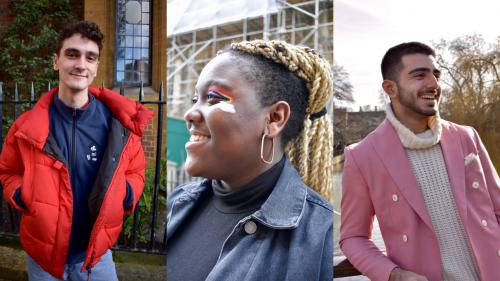 As we pass the halfway mark, coats are turning into jackets and the colours are getting brighter; spring is on its way! Photographer Georgina Baker hung around Orgasm Bridge earlier this week to snap the best outfits. See anyone you know?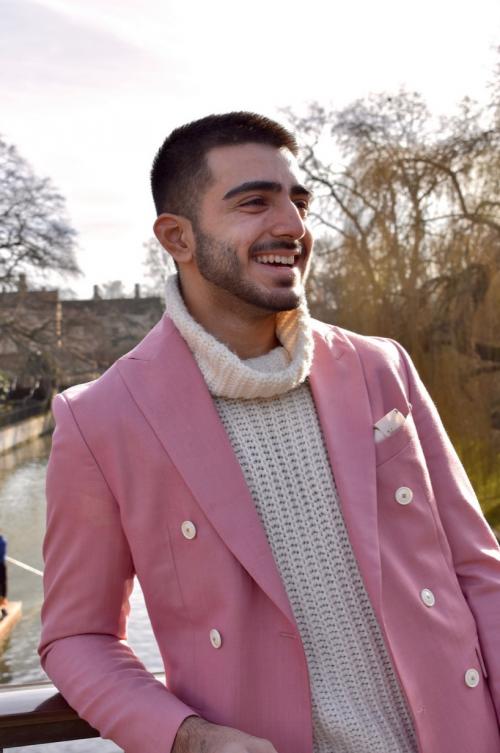 No stranger to Street Style, it's no surprise Reiss caught our photographer's eye in this bold Zara suit.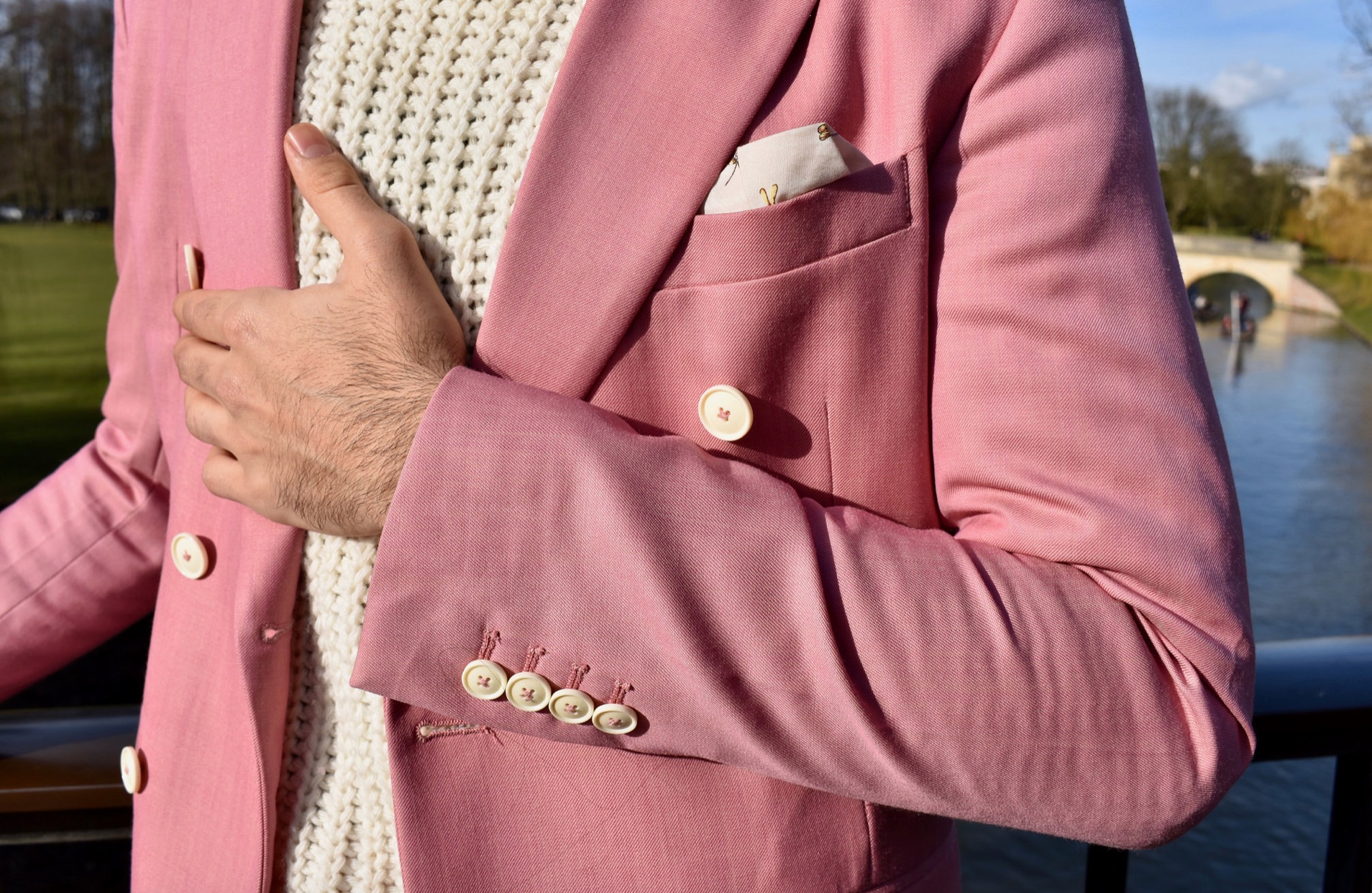 Reiss has dressed down his pastel suit with a pair of Adidas trainers and a cosy jumper from United Colors of Beneton.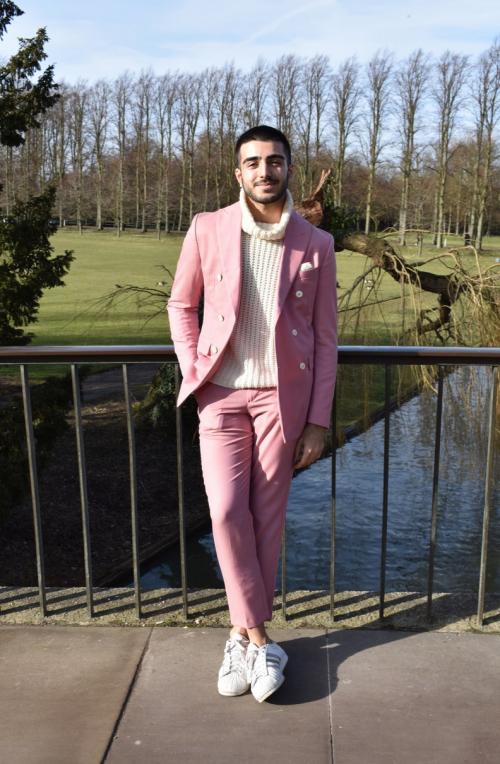 Clearly Reiss is not the only fashionista of his friends. This is Hannah.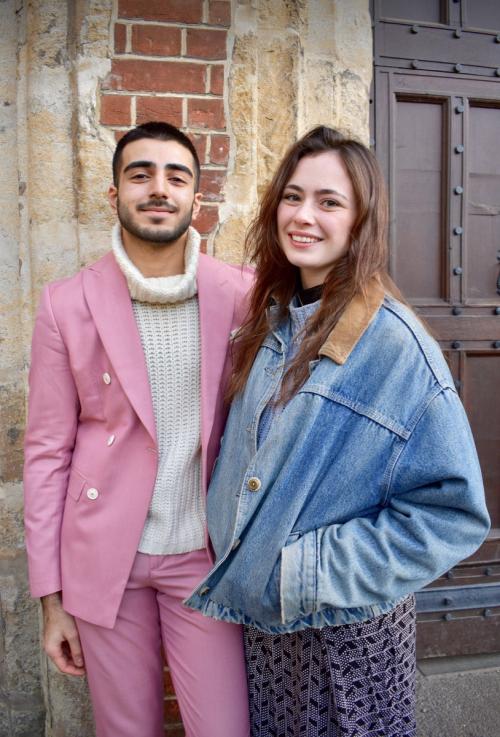 Like many of the students we've seen on Street Style this term, Hannah's jumper and jacket are hand-me-downs from her mum. It's nice to know Cambridge is so keen for sustainable fashion.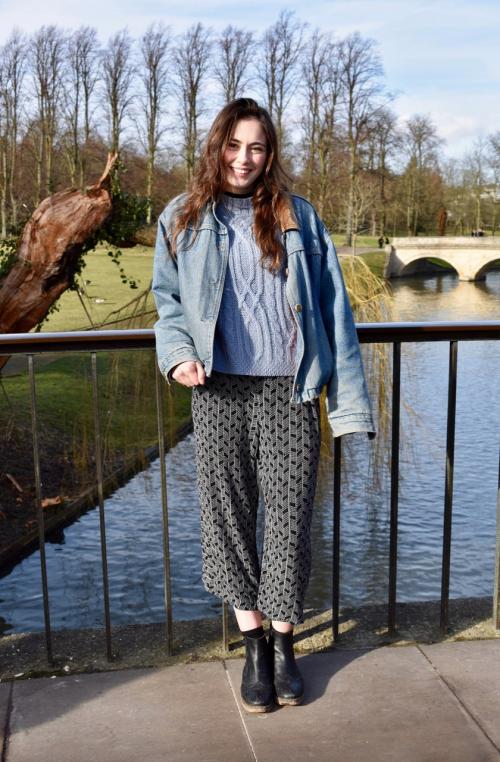 Hannah's trousers are Angie and her shoes are from TKMaxx.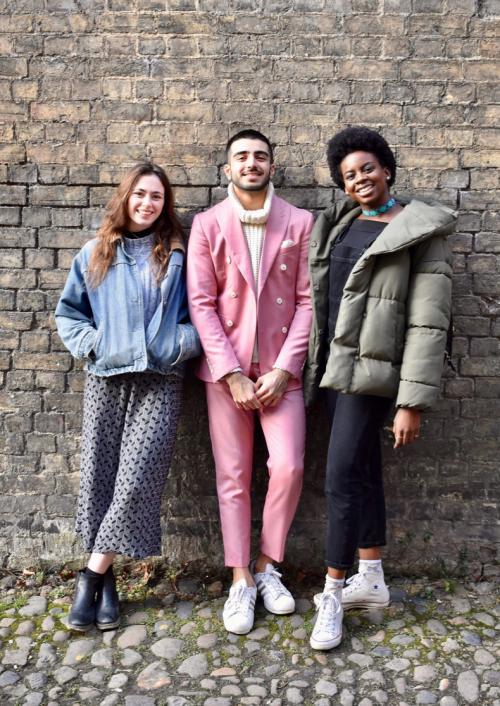 Another pal, Tega is wearing a choker from Heritage Collections.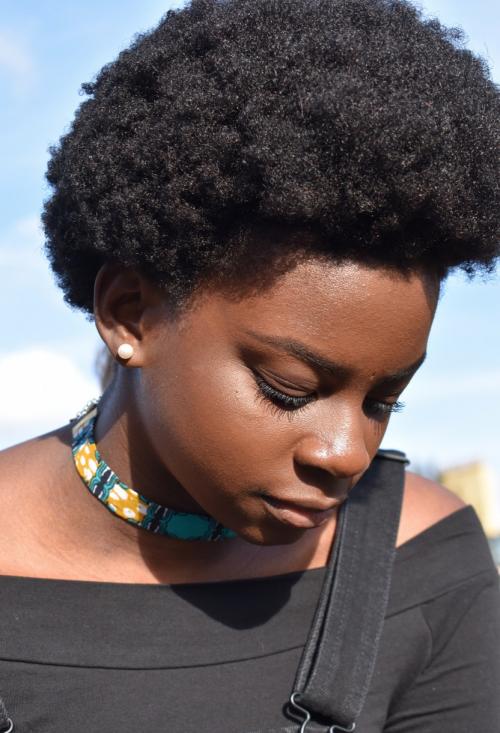 Tega's dungarees are from Monki, her top is from Primark, and her shoes are Converse All Stars. She's accessorised with bracelets from a Nigerian market and a Guess watch.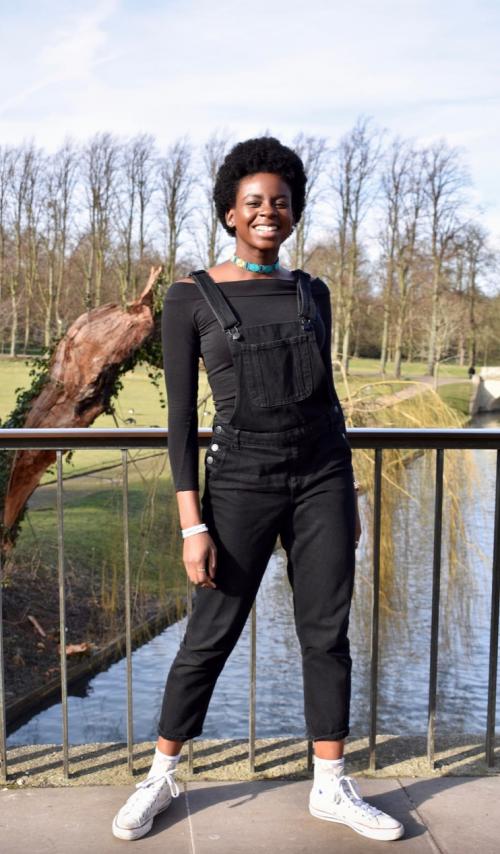 Shuowang's watch is from Daniel Wellington.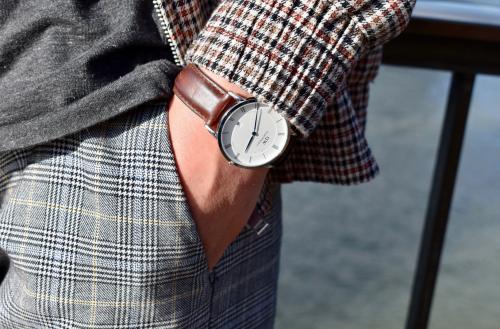 His patterned jacket and trousers are from Topman and his shirt is from H&M.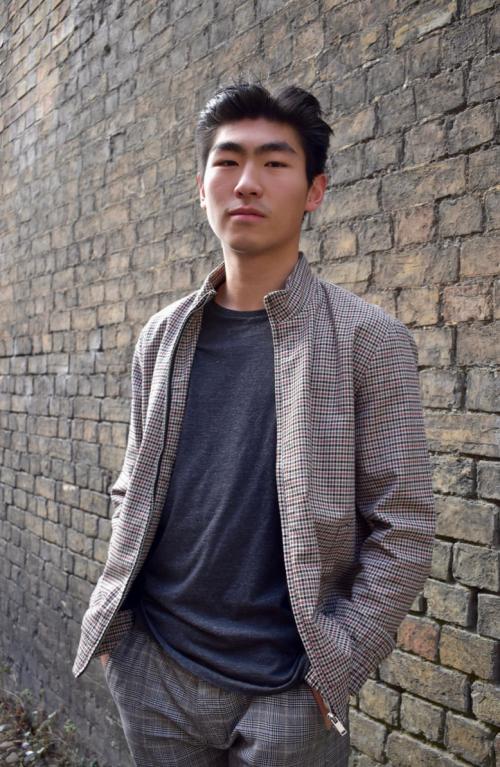 Shuowang's shoes are Timberlands.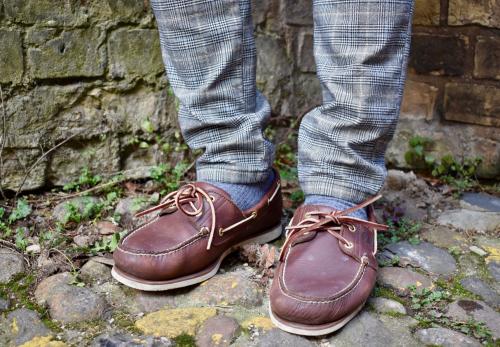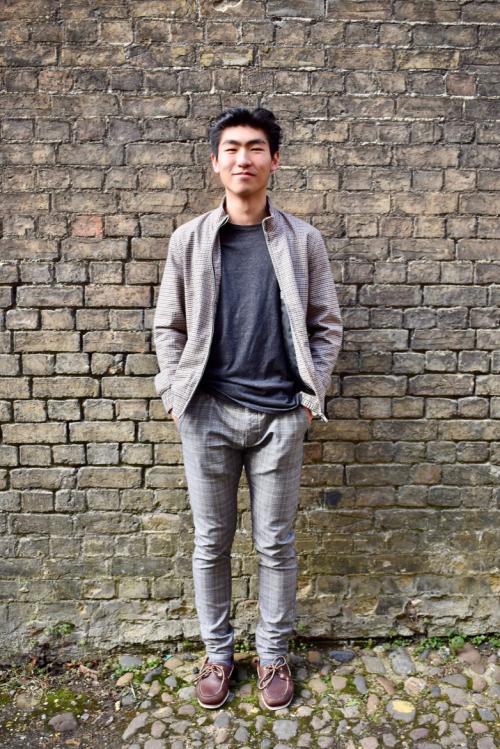 This is Zareen. We can't move forward with her outfit before complimenting her amazing make-up. Impressive, Zareen. Her earrings were her mum's.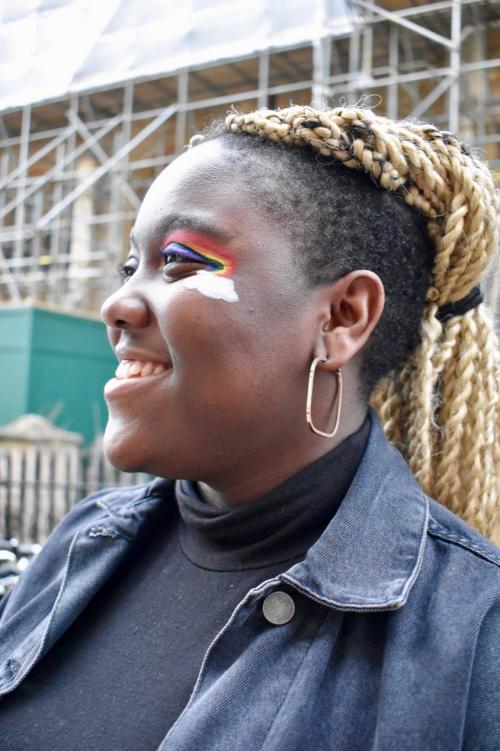 Zareen's trainers are from Office.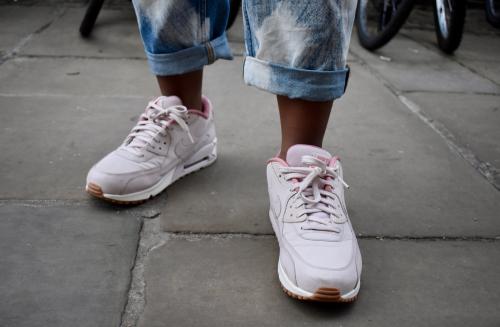 Double-denim, Zareen's jacket is from Asos and trousers are from Monki. Paired with a turtleneck from New Look.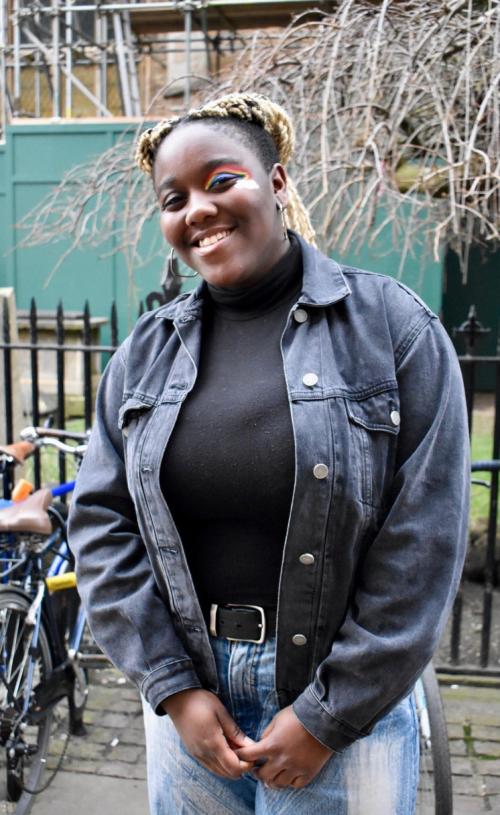 This is Chloë. Her cosy looking coat is from M&S and her scarf was also her mum's. It's looking like I need to raid my mum's wardrobe.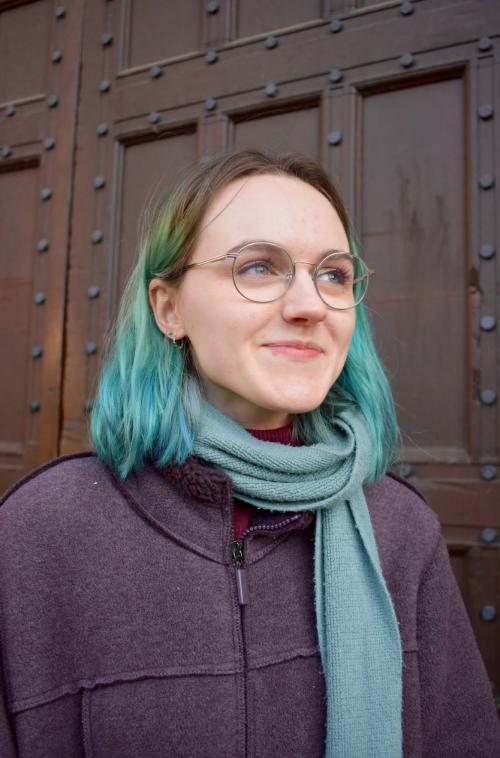 Chloë's top is from H&M and her trousers are Nobody's Child. All pulled together with a pair of New Balance trainers.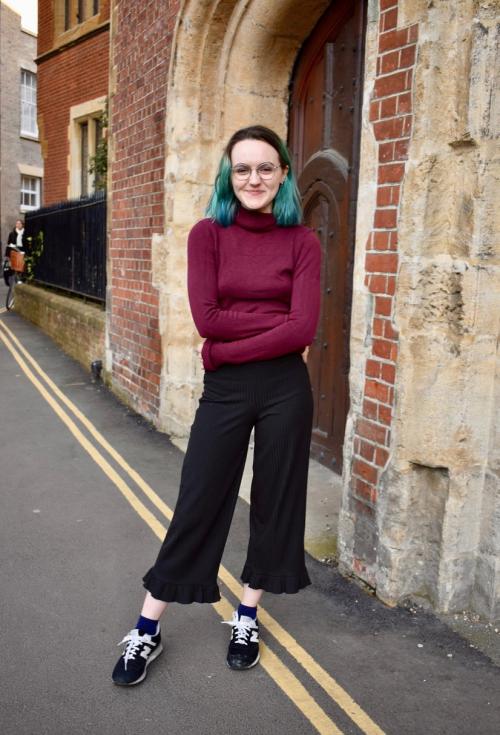 This smiley chap is Jake. His puffy coat is from Urban Outfitters and his vintage jeans are from Beyond Retro.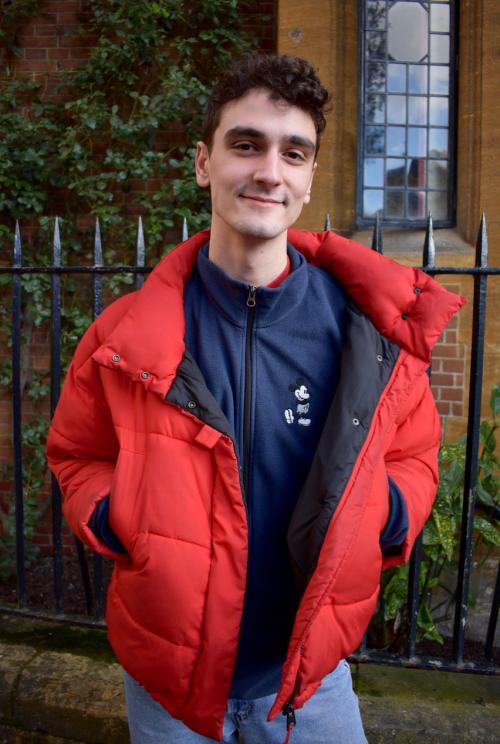 His fun fleece is from Uniqlo.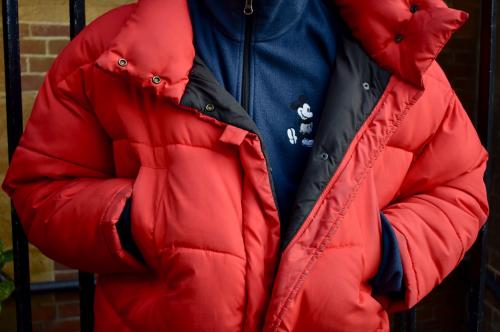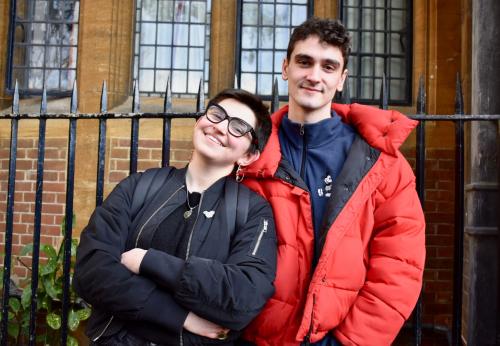 Another stylish duo, Jake's friend Martha is wearing Kina and Tam earrings, a jacket from & Other Stories, and a pin from an Etsy shop called Sappho's Club (run by a Cambridge student).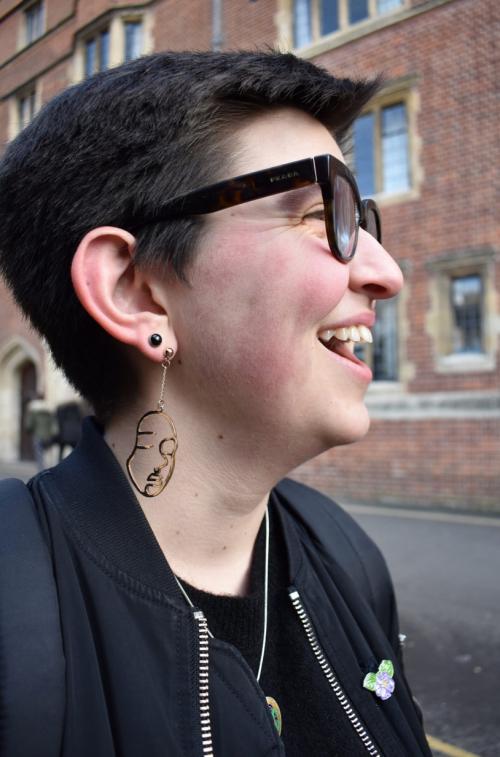 Martha's jumper is also from & Other Stories, her jeans are from Dr Denim and her trainers are New Balance.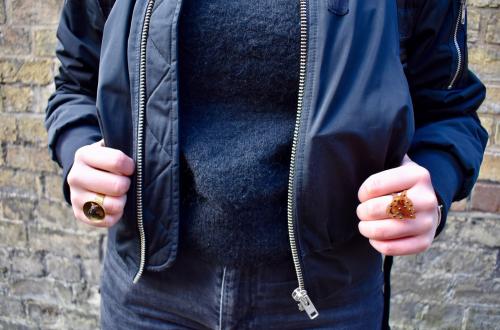 Her leopard ring is Tatty Devine, and Martha got her other ring from the Central Saint Martin's 2016 Foundation Art Show – very arty, Martha!
Make sure to tag anyone you know, and as always, if you want to get involved, send an email to fashion@varsity.co.uk!
To keep up to date with Vulture Fashion, follow us on Instagram