Is the 'Glossier girl' look worth the money?
Following the launch of Glossier in the UK last year, Elysia Warner reviews the range to see whether it lives up to the hype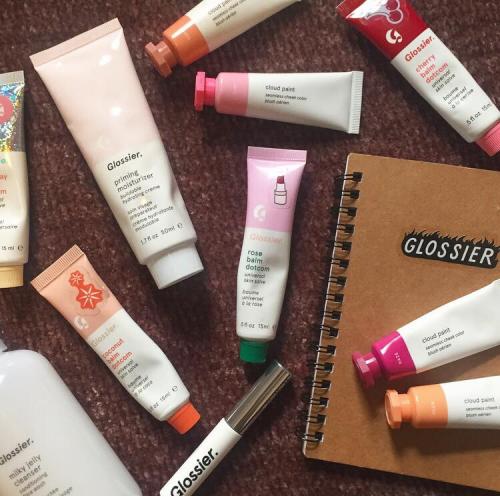 "Oh my god, it's another one of these Glossier girls." The receptionist looked at me pointedly as I exited the lift. "Sorry?" "Glossier is upstairs, darling. This is a doctor's office."
'A lot of what you buy into is the desire, pushed in marketing, to be that "Glossier girl"'
Before UK shipping, the only way to get Glossier products was to do a pilgrimage to their New York showroom, and last April, I (eventually) made it. I had seen the hype online for months and wanted to be a 'Glossier girl'. Glossier's brand is effortlessness: they're your BFF, but they're not, like, trying too hard about it.
A response to dramatic Instaglam looks, this is I-woke-up-like-this beauty, with an emphasis on glowing skin and makeup to complement, not cover. Despite the cool-girl image, though, they're not too cool to care: everything is cruelty-free, customer service is outstanding, and there are cute stickers in every millennial-pink package.
But to answer the important question: will it blend? Well, I'm on friendship-bracelet terms with the Balm Dot Com (£10), which keeps lips super-soft with a healthy sheen; my favourite is the holiday-in-a-tube coconut flavour. I'm also in love with the Boy Brow (£14), which tames brows without being sticky or crispy, and the Cloud Paints (£15) are fantastic: highly pigmented, buildable, and lightweight (albeit easy to squeeze too much out of the tube).
I've tested the concealer and foundation, but while both were lovely and dewy, I just couldn't find the right shade (there are only five, which doesn't cut it in the Year of Our Fenty 2018.) I'm also not bothered by their lip products: £11 for clear Lip Gloss is excessive, and you can achieve the effect of the Generation G lipsticks (£14) simply by sheering out your lipstick with your finger.
Another perhaps controversial opinion is that I'm unconvinced by the Haloscope (£18), which was stiff and frankly not as glowy as the Makeup Revolution highlighters (£3). Mostly, though, I'm a fan of the makeup and am hoping for a mascara release. Glossier recently filed a trademark application for "Boy Lash", so this might be coming soon.
With the skincare, however, I don't buy into the buzz. The Milky Jelly Cleanser (£15) is a cult favourite, providing a pH-balanced, rose-scented cleanse. It doesn't get makeup off as efficiently as trusted comrade micellar water, but it definitely leaves you soft and refreshed and I enjoy using it in the shower. Unfortunately, I haven't got on quite as well with their other offerings.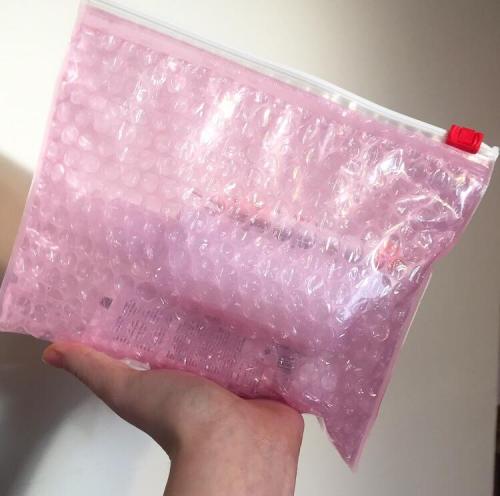 I have spot-prone skin and the Priming Moisturizer (£18) broke me out almost immediately, but dry-skinned gals may fare better, and there's the Priming Moisturizer Rich (£29) if you want to take the hydration to eleven. Sampling the face masks (Moisturizing Moon Mask & Mega Greens Galaxy Pack, £18 each) left me blotchy - but for friends they're a holy grail, so try before you buy.
The Invisible Shield sunscreen (£20) also gets a no. While it does offer non-greasy coverage sans white cast, you get very little for your money, it's not water-resistant, and I'm puzzled that orange peel oil is an ingredient, given the high potential for irritation. The body products are pretty but expensive, and I also can't justify the cost of the Supers serums (£24 each!), especially when The Ordinary have dupes providing double the product for five times less (with active percentages actually disclosed).
Try their Niacinamide 10% + Zinc 1% (£5) instead of Super Pure, or their Hyaluronic Acid 2% + B5 (£5.90) if you like Super Bounce. I am however intrigued by the new "exfoliating skin perfector" Solution (£19), mixing AHAs (lactic/glycolic acid) and BHA (salicylic acid) with gentler PHA cousin gluconolactone.
Glossier's rise to a must-have brand in just a few years is remarkable. You have to admire Emily Weiss' savvy: from using the Into the Gloss fanbase to crowdsource product design, to the social media 'rep program', no opportunity has been missed. (Undoubtedly, a lot of what you buy into is the desire, pushed in marketing, to be that 'Glossier girl' – the hot young creative who only uses mascara and chapstick because they're "super low-maintenance").
While there are some great products in the range, however, it's important to sift through the hype and consider whether they'll work for you - not everything will, and there are often cheaper, glossier options available elsewhere