How to shop 2018′s biggest trends
The powers that be have spoken, and this year colour, texture, and layers are in. Tasha Staines has a comprehensive guide to how to style this season's hottest looks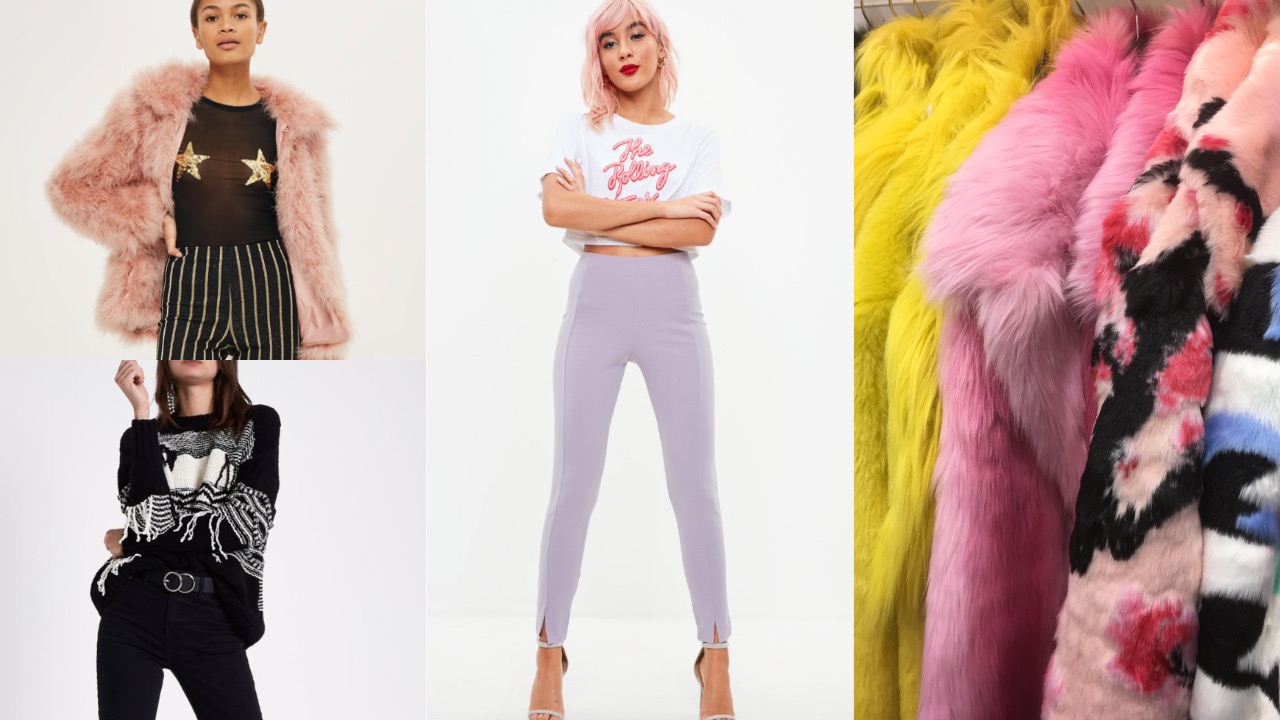 Vogue ended the year by announcing their top trends for Spring/Summer 2018, and it seems like this year is all about making last season's party last all year round.
That's right, we're talking sparkles, tassels, and lots of bright, bold colours. We might be stressed, on a budget, and facing the looming January blues, but that's no reason to not join in with the fun.
2018 is all about making the trends work for us, and bringing them straight from the catwalk to, um, Sidgwick Site... Whilst we may be missing the bright lights and the red carpet, here's how we can work the latest trends into our 2018 wardrobe and sustain the illusion that our lives are put together.
Pastels, pastels, pastels
Whilst Vogue acknowledges that pastels for spring are hardly revolutionary, this year layering is key. If you own purple, this season you will be dressed head to foot in it. This is especially popular with top designers, as demonstrated by Michael Kors' full lilac ensemble. 
To pull this off, you may need to invest in some staple pieces just to help you on your way. Luckily the high street is fully behind this. Here are a few favourites...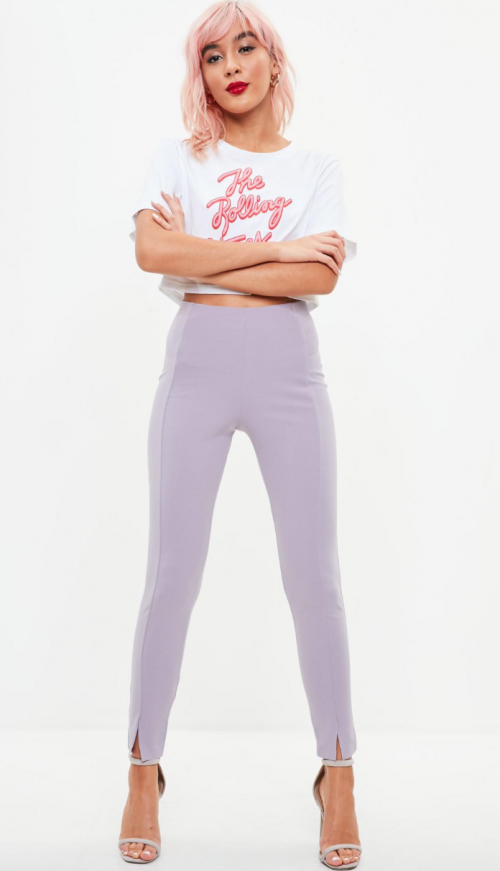 These cigarette trousers are perfect for spring and come in a range of colours to fit your theme. Only £15 from Missguided, these will make a world of difference.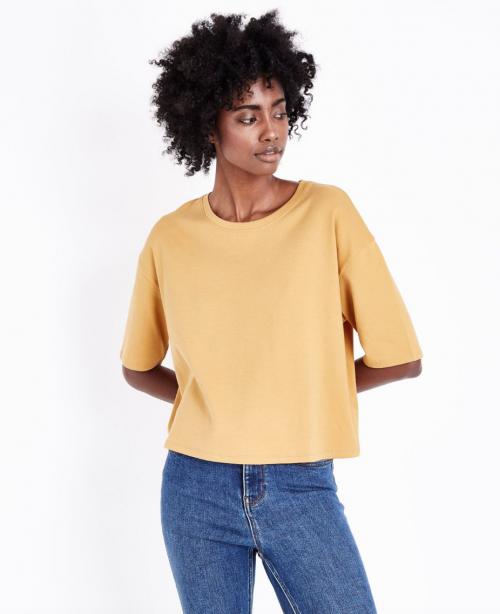 Purchasing a pair of pastel trousers is an investment, and knowing you have an affordable top to pair it with will help you no end. This, from New Look, comes in a range of pastels and super easy to wear (and is only £7.99)!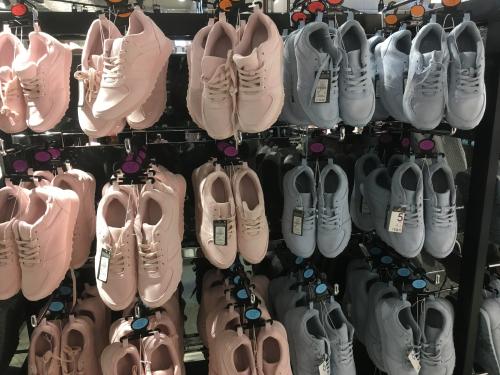 If you are looking for an easier way to work this look, or to slowly incorporate it into your wardrobe, then the best advice would be to focus on accessories. A great way to do this is a bold pastel lip or eye shadow, and a great pair of pastel trainers. Primark are stocking £10 trainers which are an absolute must have.
Invest in Mesh
Vogue is calling this one 'decent exposure' and letting us know that in 2018, it's going to be fine to go out in our underwear! For those of us that aren't quite there yet with this one, it's time to invest in some mesh.
Anything remotely see-through is in this season and the more you show the better. Here are a few favourites from the high street (Warning: could cause alarm to lecturers. Not sure Sidgwick is ready for this one just yet...)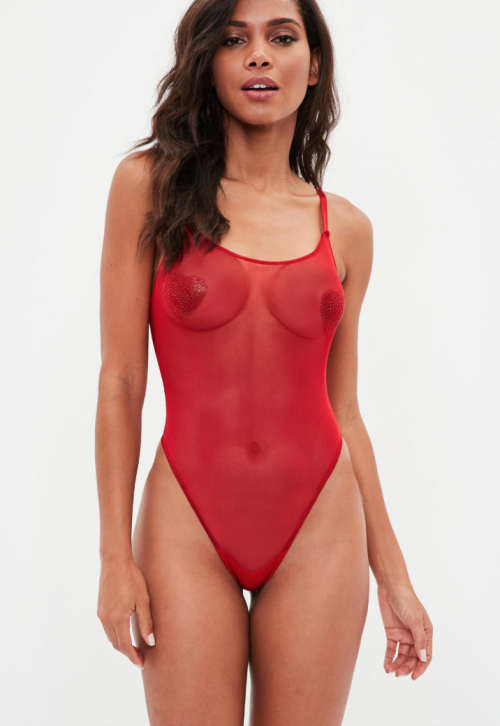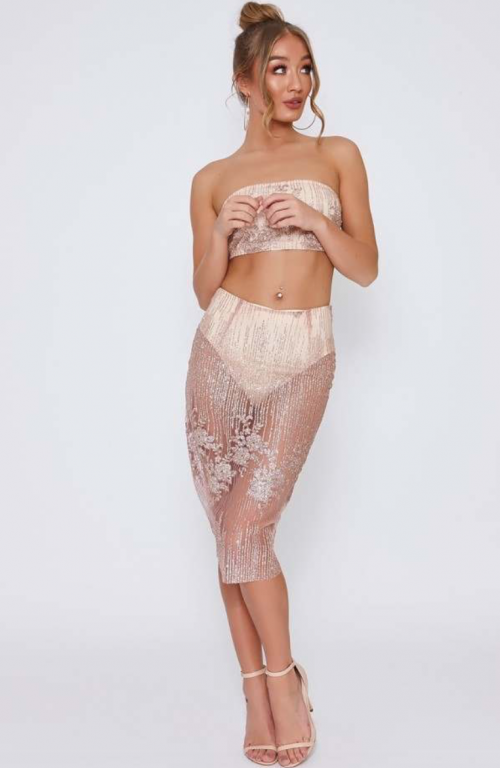 This skirt from In The Style is more expensive but could be worth it for a statement piece true to this look.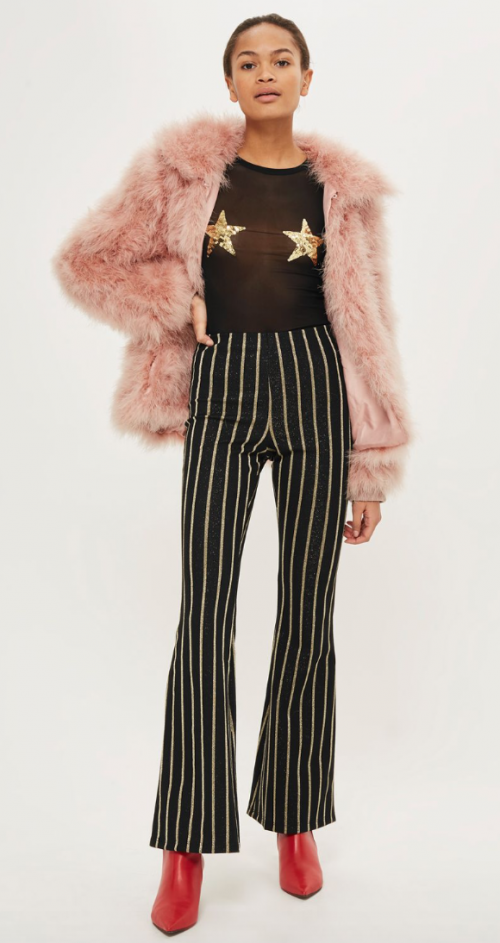 This statement bodysuit from Topshop comes with the added benefit of being easily sourced from the Grand Arcade, and reducible with student discount...
If you're not quite ready for this one yet, cutting slits and holes into your old clothes to expose areas of skin is the way to go. Grabbing an old top and slitting its back is easy and affordable.
Bright and bold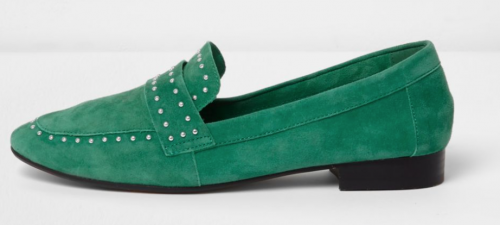 This is easily set to be the bigest trend of the year. And the key to it? Lots of colours and lots of layers. All of your bright clothes piled on top of one another, clashing perfectly. This one is all about making a statement.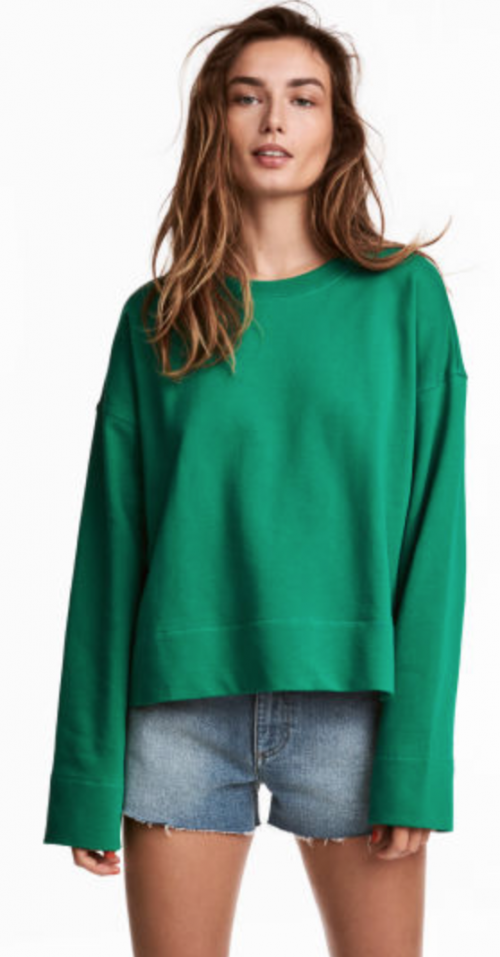 Bright shoes are looking to be the key to this year's party. These, from River Island, may be £38, but come in a selection of colours and can easily become a wardrobe staple.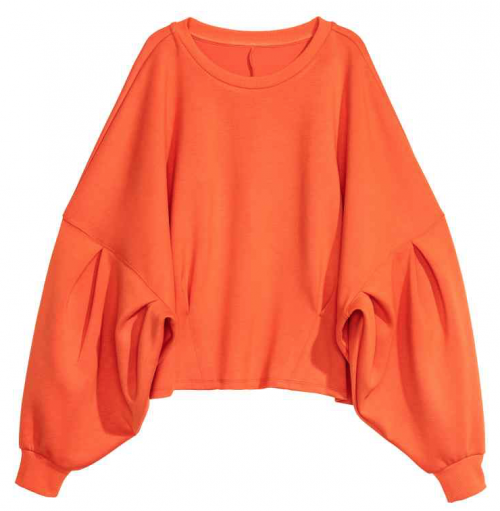 This bold jumper from H&M is an easy - and comfortable - way to wear the trend.
Alternatively, this one comes from their Colour Craving campaign and really makes a statement.
The key to this one is really just having fun with it. Try out different colour combinations and see what works for you with what you have. Whether it's just a highlight piece or an entire colourful outfit, this trend is definitely the one to follow this season.
The Slip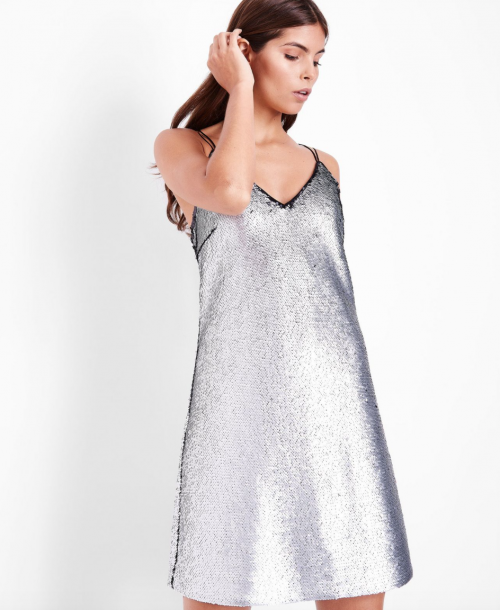 The slip dress, while nothing new, is not going anywhere this season! If you're unconvinced of its return, perhaps the discounted prices will sway you - there's loads available in the January sales. Here are some of the best...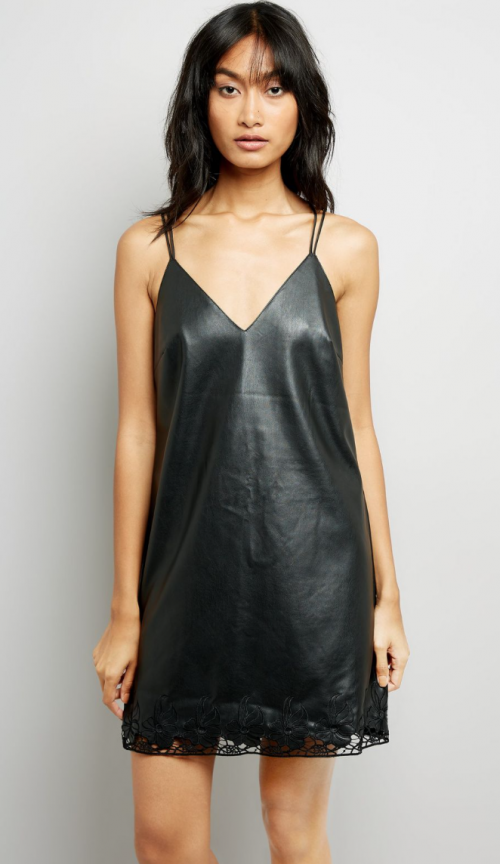 £10 in the sale, perfect for formal. Who said glitter is only for Christmas?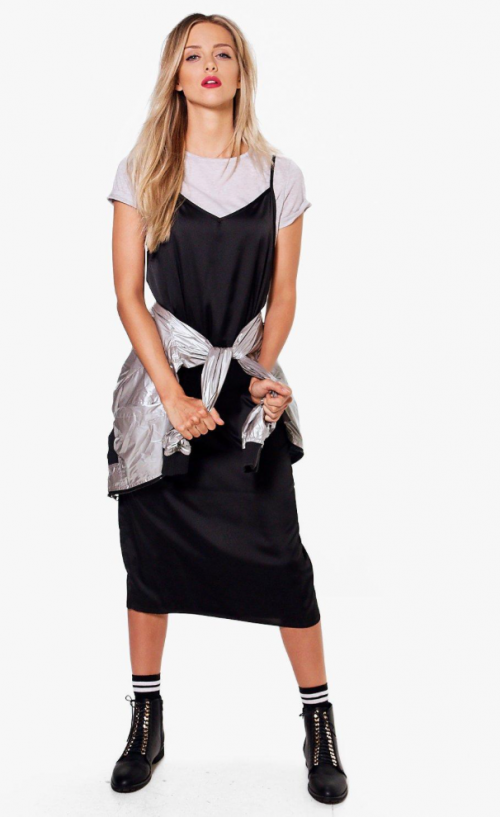 Black goes with everything, and this one is perfect for dressing down and wearing during the day.
£8 (a steal!) from Boohoo, this one is comfy and affordable.
An easy way to work this look is to recycle one of your party dresses and throw a T-shirt on underneath. Using lingerie in the same way could also be an option if you are feeling bold.
Extra Texture 
Our last featured trend is the epitome of this season: the more the merrier! Extra feathers, extra tassels and extra colouring. So, layer up and don't say goodbye to your party outfits just yet.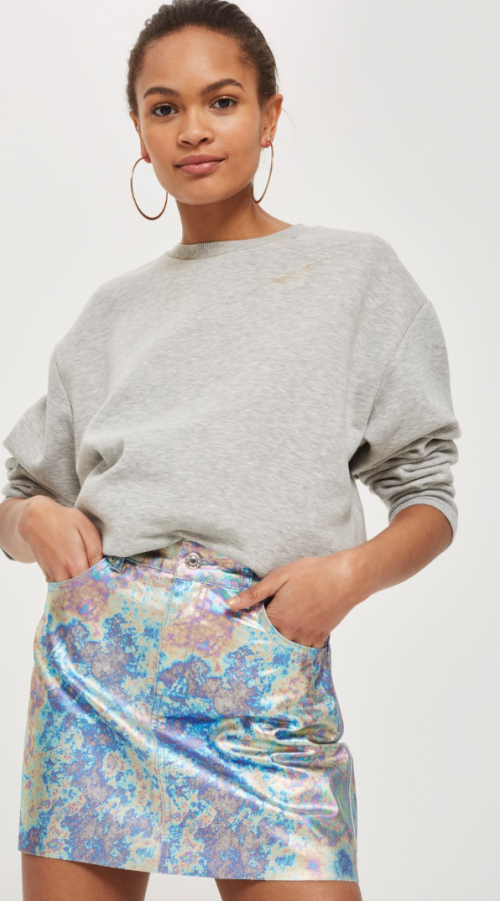 £34 from Topshop.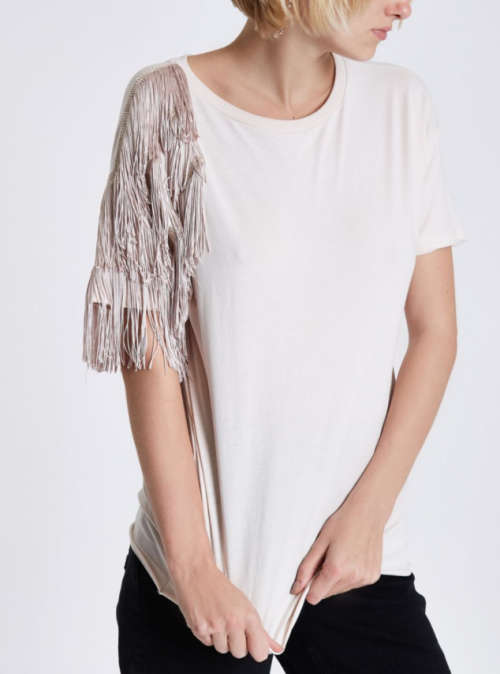 If you're looking for something more subtle: this top is £24 and from River Island.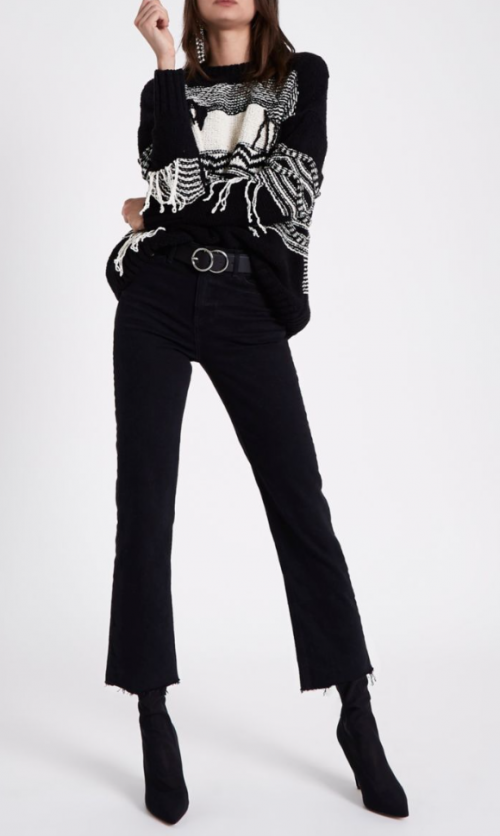 £45 now, but watch out as this one will be moving into the sale as the weather gets warmer!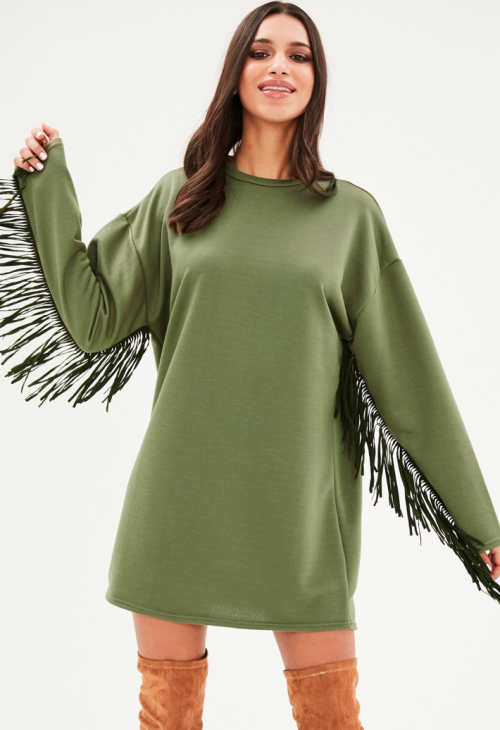 Perfect for a daytime look!
Another great place to look is GUESS, and their sale at the moment makes it even better! They have done a great job at combining colour and texture, with their amazing fur coats!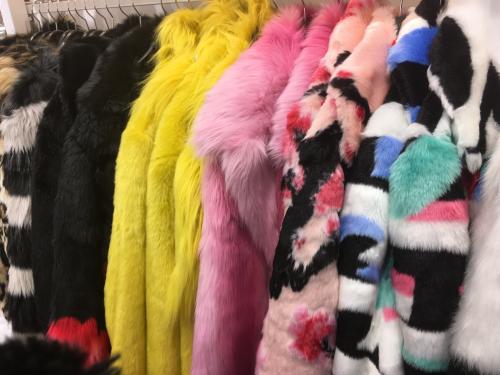 So there you have it, the biggest trends set by Vogue and how to work them into your Uni wardrobe. The take home message? Have fun with it! Anything colourful will work!