Vulture's Top 10 fashion campaigns of 2017
James Dickinson takes us through some of his favourite fashion campaigns of the year, which push the boundaries and relationships between art and advertising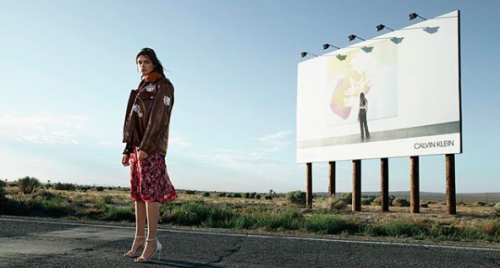 Fashion campaigns come and go in floods each year, with the main purpose of advertising a brand's latest collection for that season. Most brands produce two campaigns per year, one for the Spring/Summer collection and one for Autumn/Winter. However, in recent years there has been considerable focus on and attention paid to pushing the creative boundaries of fashion campaigns; from the simple to the avant-garde, everyone seems to be trying to make a statement. Throughout 2017, we saw a great variety of creative exploration, from designers using landfills as backdrops to the presence of robot models and self-reflexive paparazzi shots. Here are Vulture's top 10 fashion campaigns of 2017:
1. Gucci F/W 2017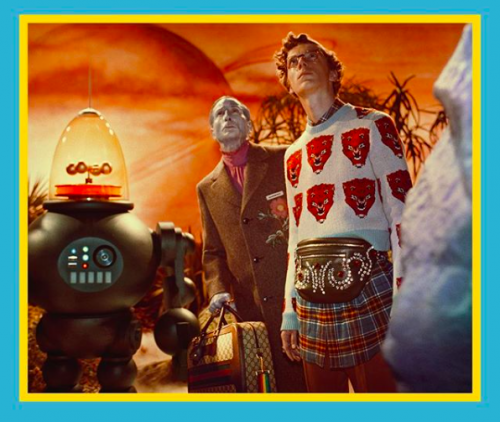 2017 has been Gucci's year, and Alessandro Michele took his aesthetics 'where no man has gone before' in his retro-futuristic campaign. The Glen Luchford-shot campaign shows items from the collection worn by a mix of aliens, robots, humanoids and earthlings, all inspired by sci-fi films from the Fifties and Sixties. In a collection that is so inspired by that time period, directly placing the clothes in that context highlight just how modern the clothes are.
2. Calvin Klein F/W 2017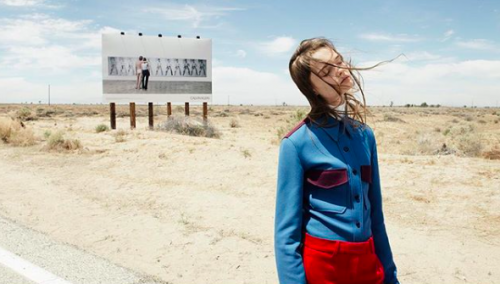 Both of Raf Simons' campaigns while at Calvin Klein could have been featured on this list, but this Californian desert scene edges into the lead. Shot by Willy Vanderperre, the campaign explores an outsider's romanticised view of America. In the background of the group shot, the billboards show the previous Calvin Klein campaign which includes works of Andy Warhol, further cementing American iconography and bringing in ideas of legacy and creating history. Nothing could get more American than this.
3. Balenciaga S/S 2017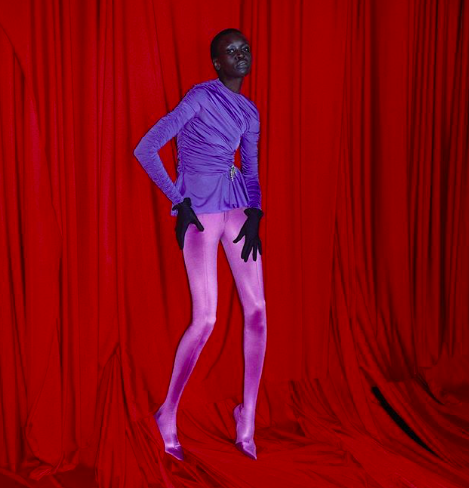 This campaign, shot by Harley Weir, lacks the grand sets of the previous campaigns on this list, but it does not stop it from being a brilliant campaign. With runway icon Alek Wek dominating the image, the focus is purely on the model and clothes. The monochromatic hanging curtain helps emphasise the draping and the textures of the garments, and the theatrical drapes offset and decontextualise the Eighties vibe of the spandex.
4. Chanel S/S 2017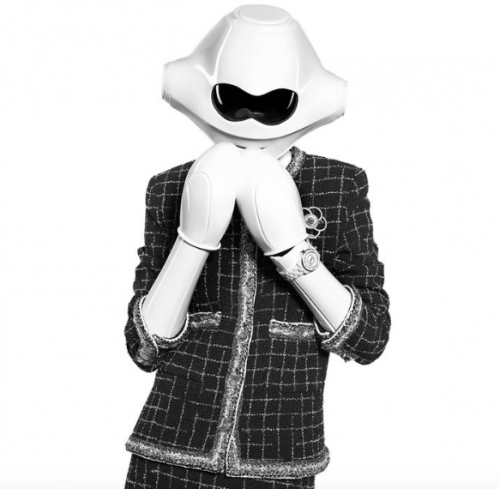 Chanel's Spring campaign isn't my favourite, but the subtle appearance of a robot in a tweed suit makes this campaign notable. With Sophia the Robot and the increased press coverage of driverless cars, robots are ever-present in our zeitgeist, and with this campaign Chanel creates a potentially iconic image and one I can easily imagine in a museum in sixty years' time. While other images in this campaign are problematic – a white model (Arizona Muse) wears both Bantu knots and cornrows, for example – the appearance of the robot is superb.
5. Jacquemus S/S 2017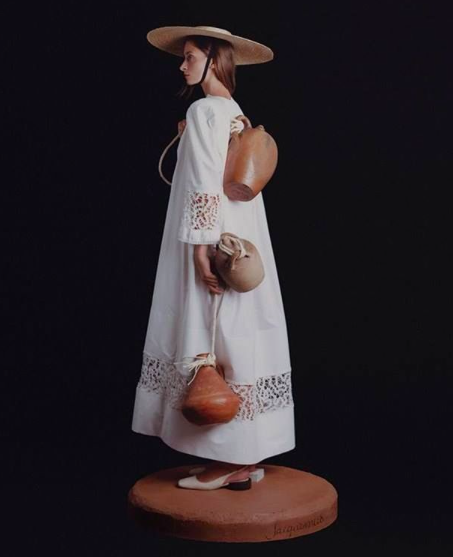 Jacquemus' spring campaign uses idealised images of Provençal life to display his collection. Models are shown as figurines on ceramic pedestals (complete with a 'Jacquemus' signature), holding symbols of Southern France: pottery, bread, wheat, and so on, clearly referencing 'santons', those traditionally French painted clay figurines representing different aspects of rural life. The simplicity and sense of detail, both of the clothing and of the campaign, ensure that this upcoming designer will stay in focus for the coming year.
6. Craig Green F/W 2017
Not many fashion editorials reference both Hindu deities and Leonardo's Vitruvian Man, but Craig Green's campaign, photographed by Dan Tobin Smith, provides an alluring conceptual interpretation of the fall collection, despite the clothing not being clearly featured. Green's menswear is not the most fit for everyday wear (his 2013 autumn/winter collection featured masks made from splintered planks of wood), so this abstract campaign works perfectly for the consumer already aware of his avant-garde clothing.
7. JW Anderson Menswear F/W 2017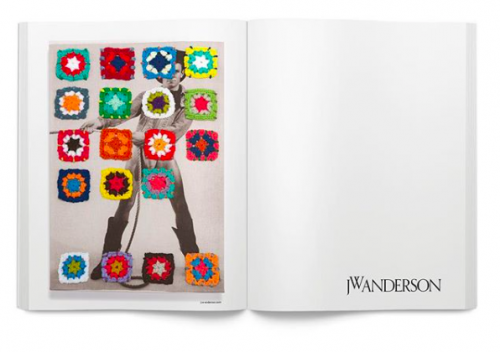 JW Anderson's menswear campaign had little to no coverage, but it is understatedly brilliant. The use of the technicolour crochet squares (a recurring motif in the corresponding menswear collection) assembled on top of an image from Anderson's personal collection, evoke a smartphone screen and brings together themes of tradition, the digital age, and appropriation. While this image might not promote fashionable clothes, it reinforces a brand identity, and is certainly a design I want to see more of.
8. Miu Miu F/W 2017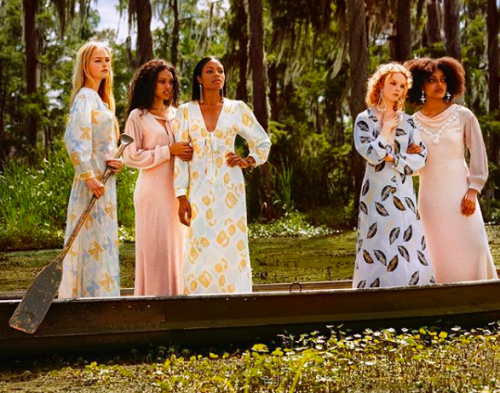 In the fifth campaign Alasdair McLellan has photographed for Miu Miu, black-and-white images of New Orleans landscapes and landmarks are juxtaposed with saturated colour photographs of actresses and models. The campaign is in keeping with the traditional Miu Miu format, but the star-studded cast and the blend of the old and the contemporary really help capture a reimagined jazz era, and help this campaign stand apart from other McLellan shoots.
9. Stella McCartney F/W 2017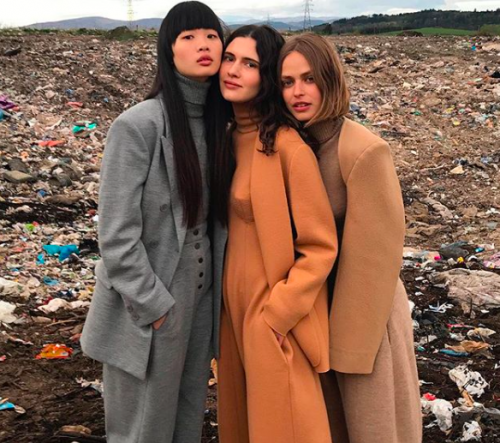 Shot by Harley Weir in collaboration with artist Urs Fischer, models can be seen in a Scottish landfill, wearing their designer garments. The campaign and its associated press release read as an environmental manifesto, warning of overconsumption and reminding the consumer that 53% of the collection is made from sustainable materials and that the brand is vegetarian, while simultaneously being glamorous. Ethical, engaging, and successful in obtaining free publicity from green media - this is a campaign that I have plenty of time for.
10. Yeezy Season 6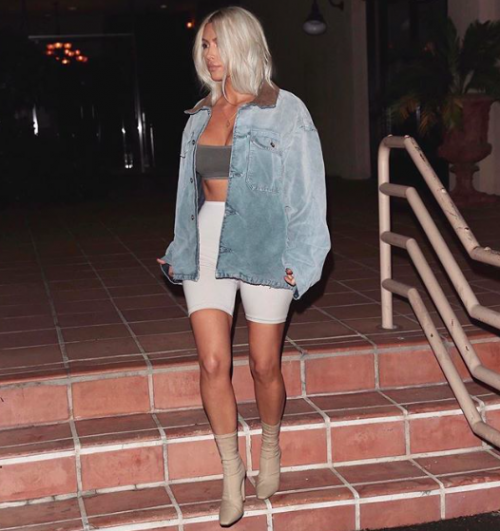 This shoot comes last on the list, only because it is equal parts campaign, lookbook, and street style. Kim Kardashian is seen photographed in a mock-paparazzi manner at various locations in Calabasas, including a convenience store, a gas station, a coffee shop, and a storage unit. This shoot and its release on Kim's social media accounts is an act of genius, challenging ideas of celebrity, the reality of media, and ultimately mocking street-style photography. Whether you credit Kanye as a designer or not, this is one of the most unique ideas in fashion this year