Ballet and Balmain: a match made in heaven
Robyn Schaffer explains the crossover between the worlds of fashion and dance, in relation to Balmain's recent collaboration with the Paris Opera Ballet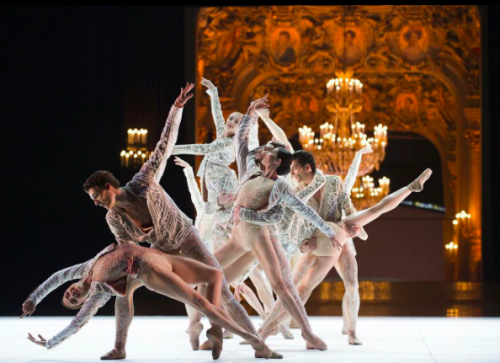 Costume is an integral component of dance. Like dance itself, it has the ability to tell a story and convey a message, and so by combining the two these stories can be brought to life. There is continual evidence of designers being influenced by the world of ballet (Viktor & Rolf's Spring 2014 Couture collection had ballerinas en pointe as models), yet on several occasions, we have seen high-end fashion designers collaborate with choreographers and dance companies to create costumes which morph together the worlds of dance and fashion, drawing out the some of the most interesting parts of each creative medium.
Among these designers are the likes of Yves Saint Laurent, who designed costumes for Ballet Russes, Azzedine Alaïa for the New York City Ballet, and Riccardo Tisci (now creative director of Givenchy) for the Paris Opera Ballet.
"By collaborating with dance companies, designers have been enabled to involve themselves and their designs in something based entirely on story-telling."
The latter, however, of these three companies has recently seen yet another collaboration with a famous figure in fashion, namely Olivier Rousteing of Balmain. Rousteing has just designed the costumes for Renaissance, a ballet choreographed by dancer Sébastien Bertaud, of the Paris Opera Ballet, which is sending fashion fans and ballet lovers alike into overdrive. At first, this collaboration came as a slight surprise, to me at least, since Balmain under the direction of Rousteing is famed for its emphasis on heavy beading, jewelling and embellishment, something which seems to be at times difficult to move in, let alone dance a full length ballet. So, why Rousteing and why now?
Since Rousteing's appointment as creative director of Balmain in 2011, aged just 25, the label has rapidly snowballed into a global brand of astronomical fame, partially due to its large celebrity cult following, including the Kardashian family in its entirety. Rousteing's youthful energy in combination with his unmistakable aesthetic of luxury, glamour and opulence has earned him millions of social media fans, known as the 'Balmain Army', in addition to this cementing his position among fashion's finest and most respected designers.
This aesthetic, however, is perhaps a large part of why Rousteing is so appropriate for this particular collaboration with the Paris Opera Ballet: Bertaud's Renaissance was created to "honor and update the Ecole de Danse Française, from Versailles of Louis XIV," with Rousteing's own designs and brand image echoing and evoking the highly adorned and elaborate clothing of this period, reinventing the past by bringing it into the present.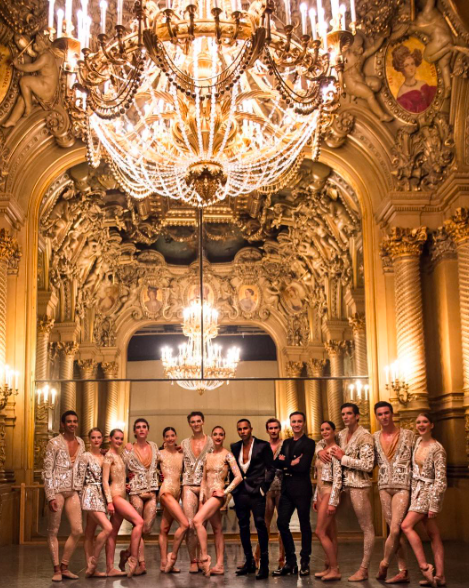 As for the collection itself, it is nothing less than beautiful. The pieces, keeping heavily in touch with Balmain's clear brand image, fit into a largely neutral colour palette. Jackets, tights and leotards are adorned with predominantly gold, silver and white embellishment and beading, creating an overall notion of elegance and ethereality, yet retaining Balmain's ethos of power and strength as demonstrated also through the dancers themselves. Nonetheless, as is the case in any collaboration including two very different creative forces, compromise and balance had to be accounted for.
Balmain's pieces tend to be on the heavy side due to the density of embellishment, however it was vital that the dancers were still able to move with grace and ease while wearing these costumes. Bertaud remarked how he "wanted to preserve Olivier's artistic intention," and so he has trained his cast to dance in a way which allows the costumes to not only add to the story and effect of the ballet itself, but also to be appreciated in their own right for their intricate skill and craftsmanship.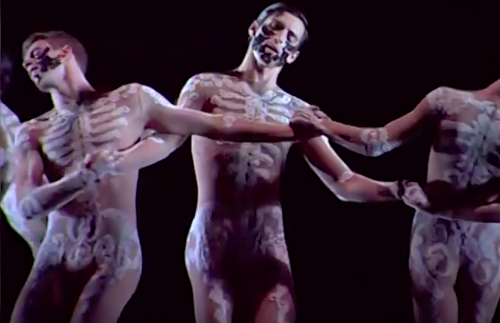 This dynamic relationship between designer and dance is not novel, however, and it has become manifest on several occasions how and why certain designers mesh together with certain dance companies or choreographers. As mentioned above, working also with the Paris Opera Ballet in 2015 was Givenchy creative director, Riccardo Tisci. Known for an image at times similar to or evocative of that of Olivier Rousteing, Tisci designed costumes for the company's production of Boléro. Tisci's designs consisted of embroidered rib cages and spines in a way that was similar to some of the gowns featured in his Autumn/Winter 2010 Couture collection. The often-sensual nature of Tisci's clothing was translated into that of the ballet, with each complimenting the other.
Another example is perhaps Jean Paul Gaultier's designs for the Ballet Preljocaj's production of Snow White in 2012. Known for his theatrical and often avant-garde collections, Gaultier gave us exactly this with his costumes for the Ballet Preljocaj, enabling the company to bring the well-loved fairy tale more to life by adding extra visual drama to the striking choreography.
For me, fashion has always been, at its core, an art form, just as dance is: by collaborating with dance companies, designers have been enabled to involve themselves and their designs in something based entirely on story-telling, something which often can get lost in the world of fashion.
Although collections showcased in the form of runway shows predominantly have this same purpose to convey a particular message or story, it is often forgotten about in the midst of what can be a fleeting and superficial industry focused on selling and profit. By teaming up with choreographers, designers can fully indulge themselves and their visions, which in turn grants us the gift of being able to experience both of these powerful art forms working alongside one another in harmony