Drawing the line between cultural appreciation and cultural appropriation
In this long-form piece, Kate Hammond explores the issue of cultural appropriation in fashion and highlights the rampant double standards adopted by the industry.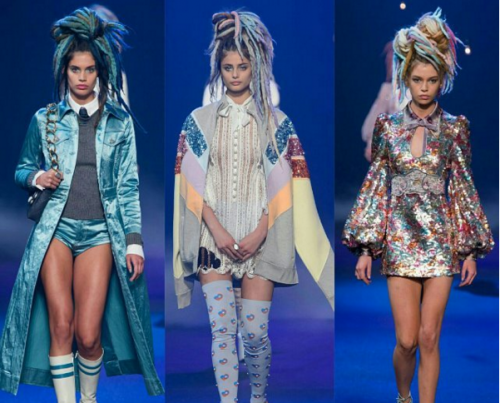 Fashion is no stranger to controversy. Fashion brands are continuously called out for appropriating and exploiting previously ostracised cultures and mainstreaming them in an inappropriate, insensitive and inconsiderate way. This artistic approach of incorporation of different cultures into fashion has created a blurred line between what is considered cultural appropriation and what is considered cultural appreciation. 


Recent examples include Valentino's SS16 African-inspired collection, which featured predominantly Caucasian models gracing the catwalk in cornrows. Another controversial fashion statement, that of Marc Jacobs' SS17 collection, sent out a parade of Caucasian models sporting multi-coloured dreadlocks. Both of these designers experienced backlash for appropriating black culture. Recently, the latest instalment of this fashion contention manifested itself through supermodel Gigi Hadid's appearance on the cover of Vogue Arabia draped in what appears to be bejewelled hijab. Again, the fashion world went into a frenzy, with people claiming that Hadid was appropriating Islamic and Middle Eastern culture. 

In the fashion world, we continuously witness a paradoxical contradiction: a desire to celebrate different cultures yet a complete lack of racial diversity and cultural sensitivity to express it.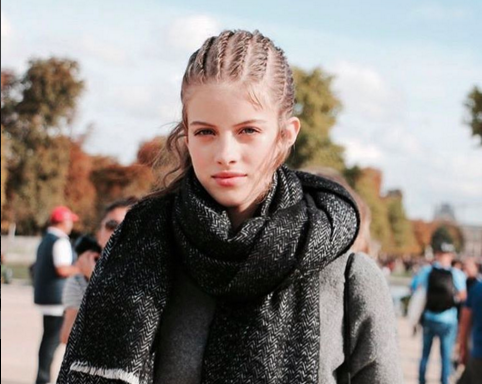 To what extent is cultural appropriation conspicuous in the fashion industry? By definition, cultural appropriation stands as the act of taking or using things from a culture that is not your own, especially without showing that you understand or respect this culture. As an industry inevitably tied to western capitalist society, there does exist an element of cultural exploitation and appropriation in the fashion industry
If we examine Marc Jacobs' decision to take inspiration from black culture in his runway show by adorning his models in pastel-coloured dreadlocks, we can see this problematic societal double standard that the fashion industry heightens. As a society, there has been a long history of shame attached to dreadlocks: we have typecast them as unattractive, unprofessional and dirty. However, Jacobs' decision to use them as a creative choice was applauded and praised. Backstage, hairstylist Guido Palau commented "Marc takes something that's so street and raw and when it all comes together with the makeup and everything, the thing becomes a total look. It becomes something we'd bypass on the street and not really look at... And he makes us look at it again in a much more sophisticated, fashionable way."
"The problem lies in the glamorisation of these cultural minorities by white western culture."


Let's get one thing straight: Marc Jacobs was not pioneering a new fashion statement as Palau suggested, but instead choosing to display a look that had already been cultivated for years by black people. As the young actress and activist Amandla Stenberg noted sardonically, "I wish America loved black people as much as it loves black culture."


It is here that the double standard is highlighted: certain garments coming from different cultures are only accepted, approved and thus normalised by society when displayed in a white, westernised format. In reality, the culturally diverse accessories and hairstyles like dreadlocks, that fashion houses are praised for incorporating into their collections have been taken from ethnicities who have previously faced severe discrimination and prejudice for these very items. The problem lies in the glamorisation of these cultural minorities by white western culture. A noticeable ignorance and refusal to accept and acknowledge white privilege is present in the fashion world.
More unbelievably, in Jacobs' show, despite the inspiration taken from black culture, over 95 per cent of the women chosen to demonstrate this were of Caucasian descent. This misrepresentation of cultural diversity also accentuates the problem: the fact that predominantly white models are being used to showcase ethnic and cultural diversity promotes a lack of understanding and appreciation of the heritage of ethnic fashion garments and accessories. It results in a misunderstanding about the ethnic ancestry of certain items, and hyper-glamorises them to suggest originality and innovation coming from the western fashion industry itself.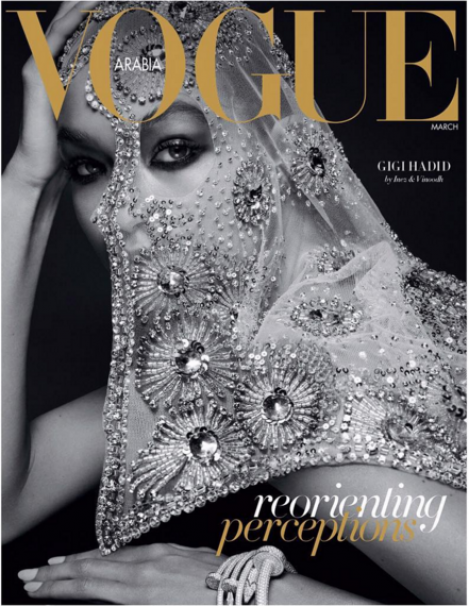 Take Gigi Hadid's Vogue Arabia cover, which raised a number of racial and religious issues. While identifying herself as half Palestinian, Hadid does not have any apparent connection with Islam – is her wearing of the hijab therefore religiously insensitive and culturally inappropriate? There is no doubt that Vogue glamourised the hijab in the cover shoot for editorial and artistic purposes, and in doing so this risks taking away its religious and cultural importance. The hijab merely becomes a senseless and frivolous accessory that is abused to create an aesthetic image.
Again, we see a double standard present: a young white American female poses wearing a hijab and is praised for embracing cultural diversity, however scepticism remains towards Arab women who wear headscarves in western developed countries. France's policy of secularism, which bans Muslim girls from wearing headscarves in school makes them feel ostracised and shunned due to their religious preferences whilst the recently implemented Muslim travel ban in the US has added to an overwhelming feeling of segregation, isolation and ostracisation towards Muslims. 


Granted, it's hard for me to even write this article: as a privileged white young woman studying at an overwhelmingly privileged white institution, how can I even begin to fathom the polemic? But I am also a young white woman who loves fashion and artistic creativity and who admires creative work which challenges norms and pushes artistic boundaries.
We must ask the question of whether the sharing of these cultures may actually be a step in the right direction. Does it allow for cross-cultural interaction and a deeper understanding of different cultures and thus the world around us? In an ideal world, this would be a reality. However, the fashion industry must admit the existence of this double standard and lack of ethnically diverse representation in order to give an accurate portrayal of cultural diversity and give credit where credit is due.
Each time that cultural borrowing takes place, a recognition and understanding of the history behind it must be acknowledged. We can only draw the line between cultural appropriation and cultural appreciation when the fashion industry recognises and takes into account the history, heritage and unique identity behind garments and accessories from different cultures while displaying this in a respectable and sensitive format