Pack behaviour: the sartorial tribes of a Cambridge night-out
Flora Walsh takes a tongue-in-cheek glance at the sartorial stereotypes of Cambridge's student club-goers, from the ironic 'Road Men' to the Ospreys. Can you identify yourself in one of the categories?
THE GIRLS
Overdressed and somewhat confused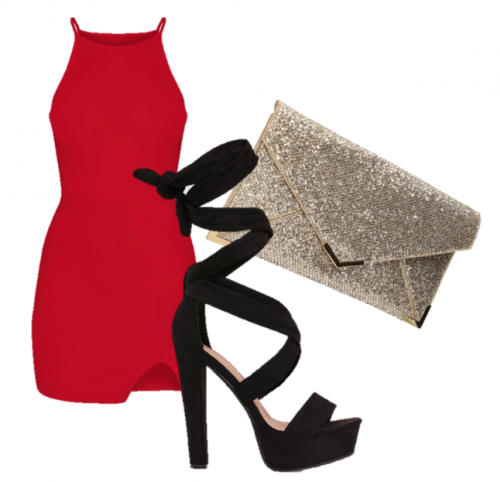 Probably came from a city where clubbing meant dressing up, without realising that the Cambridge nightlife is a whole different ball game. Arriving at Cindies in heels and a miniskirt, clutch in had, to be confronted with sports teams dressed as zebras and inebriated (often paint covered) swap-goers in various states of undress. Invariably this rare breed of Cambridge club goer tends to dwindle over Michaelmas, but are occasionally seen at the beginning of Lent, when a new wave of Freshers decide to embark on their first night out.
Too cool to care… "no really, Cindies is tragic"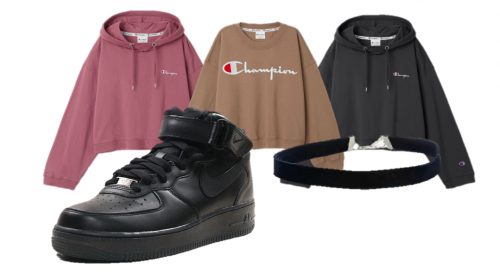 Stan smiths or Nike AF1s, baggy jumpers, leggings, messy hair and possibly a token choker for good measure – this girl has 'honestly' just come from the library. Cambridge night life is too lame to be bothered with, but she must attend every Wednesday Cindies and Sunday Life otherwise people will forget how nonchalant she is. Often attempts to attend Turf, the night she most identifies with, on a Thursday, but usually too hungover from a mad one the night before.
Ospreys
"They are unlikely to be left, shivering in a queue, while dressed as a cave woman"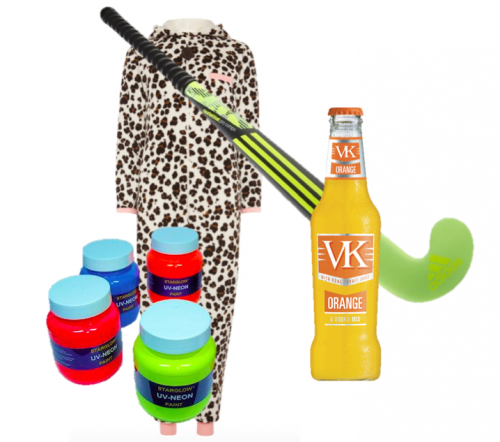 Sporting girls are probably the least self-conscious (especially compared to the previous two tribes) as to their clothing on a night out. The inevitable swap beforehand, the copious drink and, of course, the queue jump means that they are unlikely to be left, shivering in a queue, while dressed as a cave woman. Loud and proud, these girls don't give a hoot how they're dressed on a night out because, well, they are probably stronger than anyone who dares to insult them.
Arcsoc Artisans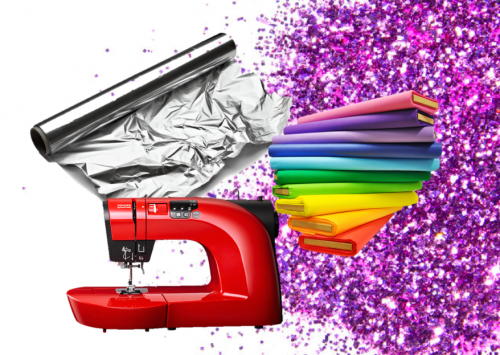 Creativity is key among the Arcsoc Artisans. Like birds of paradise, they flock to the edgier nights in Cambridge bedecked in glitter, gems, sequins, face paint and flowers. Probably the most difficult tribe to enter if making your own clothes doesn't appeal to you, as their ensembles are most certainly home-spun couture. Conventional club nights are almost as repulsive as capitalism and processed sugar and don't even try to start a conversation with them on the vegan subculture.
THE BOYS
'Road Men'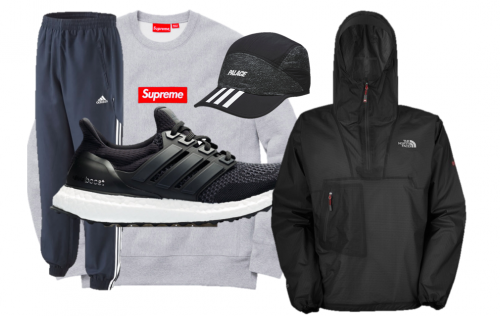 The all-important inverted commons give the game away when it comes to this ironic tribe. While dressed in all the trappings of the new Insta-skating generation, think Palace, Supreme, Carhartt, Bape, Adidas and that 'vintage' (read overpriced) North Face anorak. The vast proportion of this tribe has, in fact, never seen a skateboard in their life, let alone used one – "far too dangerous… my Invisalign only came off two years ago, bruh". Sunday means Fez, never Life, and their natural habitat is the (very edge of the) mosh-pit.
Rugby Boys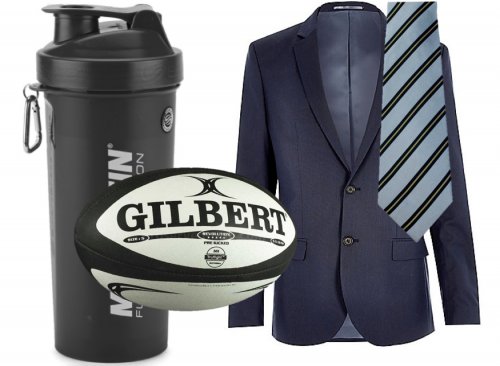 Who knew they made suits in such gargantuan proportions? It's probably lucky these burly men are allowed a queue jump, otherwise the rest of the Cindies queue might be turned to a pulp by the time they get to the first round of barriers. To their horror, by the end of the night their Cambridge Rugby Club tie has invariably been stolen by an overexcited girl ("Wait – you're a Blue??"), which means another £35 will be sacrificed for a strip of fabric *sigh*.
"I don't usually come out… shirt and chinos right?"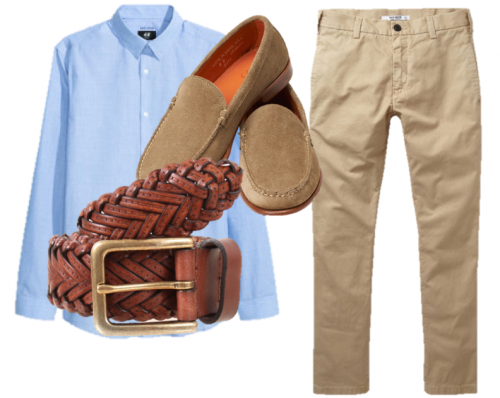 Most likely to identify with the first category of girls. To them, 'going out' means a civilised dinner with mummy and daddy, so surely Cambridge clubs require the same dress code? After a few false starts, they quickly realise that beige chinos don't work well with VKs and mixers, while suede loafers are devastated by the notoriously-sticky Kuda floor. Probably only likely to be seen in the club after a particularly wild Formal or CalSoc meeting, when any decision seems like a good decision.
"Club is Life, Life is Life"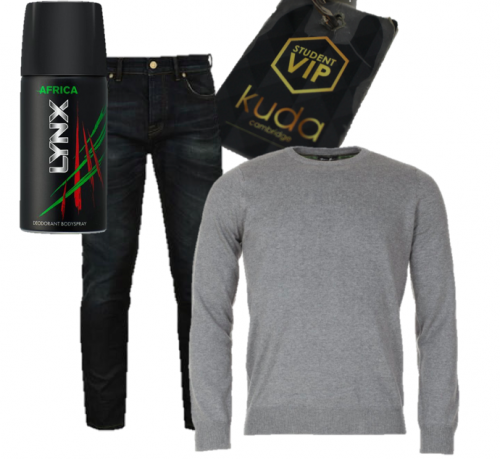 These boys are probably wearing what they have worn all day, all night and maybe even the day before. Going out is a way of life, taking priority over almost anything, including personal hygiene. These boys are very unlikely to get the smell of smoke and cheap alcohol out of that sweater they wear far too often. Their primary objective on a night out is to be on Shoulda Woulda Kuda imparting some quality 'chat' to be vigorously shared on Facebook the next day. Legendary.
Black Tie out of Context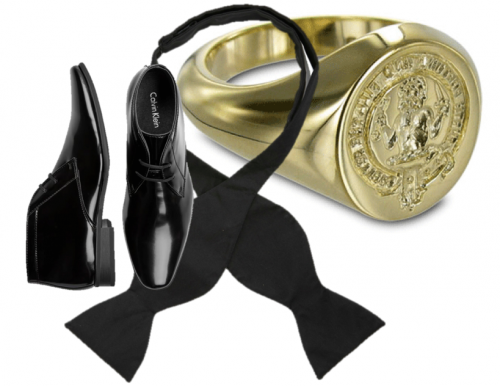 "Why am I wearing black tie in the club you ask? Oh well… I had a very special 'dinner' (wink, wink) with a 'society' that doesn't exist (nudge, nudge)." To name no names, Cambridge's underground drinking societies are remarkably conspicuous for being so secret. Look out for the unmistakeable drunken gentleman in a tux with bow tie undone, hair dishevelled and public school slurs slipping off his tongue whilst sprawled over Cindies' faux-leather sofas, like 007 has really let himself go this time. The pinnacle of sophistication