Beyond English degree and ADC
Justina Ogunseitan on how disillusionment with the poetry she was studying led to a unique Cambridge production that tapped undiscovered resources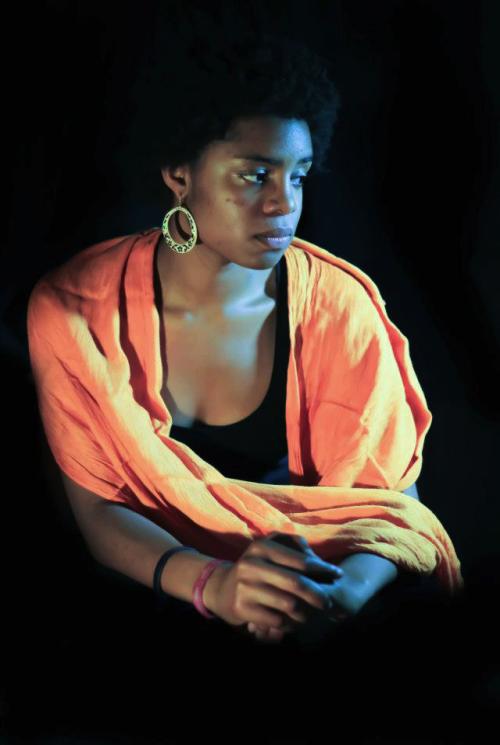 When I considered putting on Ntozake Shange's For Colored Girls who have considered suicide when the rainbow is Enuf, I didn't intend to make history; I just wanted to perform something I cared about.
An English student bruised by the baptism of fire which is Renaissance, Medieval, Shakespeare and Practical Criticism (with some eighteenth century French poetry and Flaubert thrown in for good measure), I entered Easter term despondent, apathetic and questioning why I hadn't switched to social anthropology.
I had thought English at Cambridge was going to expose me to the literary voice I had begun to discover towards the end of A-levels. Instead I was confronted by sixteenth century humanism, the convoluted waffling of F.R.Leavis and the prospect of opening a French-English dictionary. Struggling through the first sixteen weeks, I had forgotten the evocative power of poetry which sears through your heart and jars your senses. Comedy had been transformed into tragedy, and I felt dangerously lost in the maelstrom of words without signifiers, patterns without solutions, essays without footnotes.
I remember returning from my Medieval prelim examination, facing the roar of dissembling punters and foolish tourists, as a streak of defiance overcame me. I was going to do 'exactly what I wanted, and I wazn't gna be sorry for none of it!' I typed furiously, producing the opening scene of my own play (I Speak Ken Saro-Wiwa). But I knew it wasn't going to be finished in time for the coming Michaelmas. It was then that I remembered Shange's daring and provocative choreo-poem, For Colored Girls.
I didn't set out to make history, a social or even a feminist point; I simply wanted to have my voice heard. The voice of a woman's struggle to reclaim her identity and place in the world, not in the mellifluous writings of modernist poets or the verbose postulations of Renaissance artists, but in the crude, raw, authentically brazen colloquialisms of urban life. My life.
Shange's work is powerful because it strips back any facades that appealed to the dissembling courts of Elizabeth, and slaps the truth, with a wink and saucy finger-click, in your face. Her collection of interweaving poems is hauntingly dark, chillingly uncomfortable and coarsely humorous: and therein lies the appeal. Because as you read her work, you hear yourself speaking back.
Unfortunately these experiences can only be captured once you have engaged with the text, either as an audience member or a reader. So when I pitched it to the ADC, explaining the simplicity of the production, solely dependent on lighting and a few stage levels, they felt I was sorely misinformed on how the theatre world, and directing in particular, works. I googled other theatre societies in Cambridge and stumbled upon BATS. I had no idea who they were, but went along, and pitched the same foggy idea to them as I had to the ADC. Thankfully Rosie Morgan was either desperate for something new, or took pity on me, and said yes.
I had no explicit intention of making For Colored Girls an all-black cast. Yes, it would be confined by literary critics to the domain of 'Black American literature,' and Shange's characters do identify with black women, and especially black feminist, or in Alice Walker's terms, womanist ideologies, yet the rainbow in the title is inclusive of all races. Besides, could I really find six other black thespian women in this city? Hearing the rich twang of Naomi Maxwell's audition poem (Lady in Green), or the sweetness of Stephanie Goulei's French accent (Lady in Brown), I realised that there is far more talent in Cambridge than the city takes credit for.
When directing, co-producing and acting in a play as niche as For Colored Girls which stares the grotesque nature of rape, abortion, AIDS, domestic violence and infanticide squarely in the face, declaring outright warfare, and you're performing it in an obscure location, you don't expect people to turn up.
I was told to be hopeful for 20. I demanded 50. Joseph Mambwe's incredible publicity sent us into the hundreds, selling out the last night. For Colored Girls was an "evocatively explosive" performance because it had something different to say. From the mouths of the marginalised it roared into the centre of Cambridge waking people to an alternative reality.
History was made because a new story was told, and we haven't finished telling it. I only hope, that when another apathetic literature student proposes such an historically misguided idea, people say yes. I wanted to sing a 'colored' girls song, to "bring her out to know herself...the sound of her own voice/ her infinite beauty." I'm just honoured I managed to do it, and was supported in the process.