Under the national spotlight
This term has seen the most intense scrutiny of Cambridge students from the national press in a long while. But why?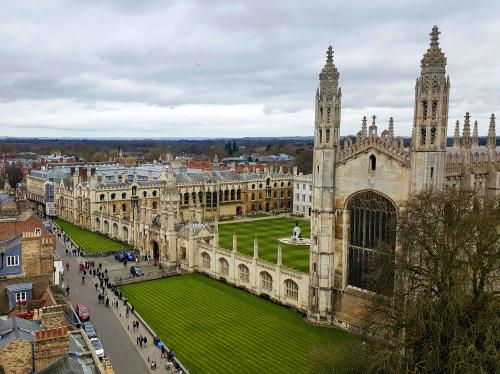 At times this term, it's seemed like Cambridge students haven't been able to do anything without the national media picking up on it. As one might expect, there's been sensationalism, but it has also taken on a more sinister side with national newspapers (knowingly or not) getting the basic facts of stories wrong. Either way, the University and its students have been in the spotlight more than at any time in recent memory.
All this attention is not necessarily friendly; with extra coverage comes extra scrutiny, as universities are dragged into arguments about Brexit – as in the Daily Mail's 'Our Remainer Universities' campaign – and posited as hotbeds of political correctness, privilege, intergenerational culture wars, and alt-left snowflakery.
While the national media are quick to pick up on our reporting, they are also quick to sensationalise. When Varsity reported 'Cambridge contemplates typed exams for all as handwriting becomes 'lost art' for students', the Independent ran it as 'Cambridge University set to scrap written exams because students' handwriting is so bad'. When Varsity reported 'English Faculty discusses decolonisation in wake of open letter' the Telegraph chose the headline 'Student forces Cambridge to drop white authors'.
In recent weeks, a tone-deaf letter from a Director of Studies telling his students that they shouldn't be enjoying themselves too much (if at all) if they wanted to succeed at Cambridge also made national headlines. Though the coverage was rather more even-handed in this case, with some agreement that it maybe wasn't the best possible thing for students' mental health, it still meant yet another opportunity for the nationals to crack out their stock images of the city.
Why all this attention, and why now? It's perhaps easiest to dismiss criticism of Cambridge as symptomatic of political finger-pointing. People are sick of experts, or at least they think they are, and having blamed politicians and business leaders, academics are next on the list. But to dismiss the views and anger of those outside the bubble in this way is not only deeply patronising, it also panders to the educational and social divide.
A more pragmatic argument may take the financial incentives for sensationalised news into account. Regardless, at Varsity we are fortunate to have a consistently engaged readership, regular advertisers and an endless supply of talented writers, editors, sub-editors, photographers and illustrators giving up their time to make the newspaper a high-quality, rational and inclusive publication for students. Long may it continue