Why now is the time to get excited about CUSU
Incoming CUSU president Daisy Eyre writes about the role of the student union in the coming year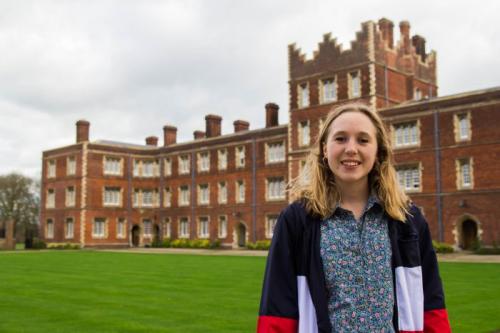 I've been asked to write a comment piece for this issue of Varsity, the remit was broad so I can pretty much write what I want! First, my name is Daisy, I've just finished a sociology degree and I am starting my time as CUSU president from July. Deciding to run for CUSU was one of the biggest and best decisions I have made. I never expected that I would run, I hadn't really thought about it until the election of current CUSU president Amatey, my college dad. That summer, before he entered office, I started to see just how important this organisation is and the massive responsibility of the officers.
Still, if you'd have spoken to me over the Christmas holidays, I would have told you I was planning on moving home and working as a teaching assistant for a year. One fateful kitchen conversation at the beginning of Lent (you know who you are) made me suddenly realise that I was being silly. There were two reasons I realised I had to run for CUSU. Firstly, I had loved my two years on the JCSU at Jesus, as welfare officer and president. Second, working for CUSU fulfills pretty much my two priorities in a job: to work with people and to make a difference. So, thank you so much for voting me in!
Once the election hype settled down, I had the time to embrace both the excitement and nerves about taking on this presidency. It seemed really strange that I was going to have to dive straight into exam term when everything had changed for me personally. It's impressive, in a bad way, how exam term can suck you in even when you know that there are more important things on the other side! Exam term, as always, was a totally weird term. Especially for third years, it is so intense, and so pressurising. The atmosphere in exam term is the epitome of the reason both mental health and workload, which are so interlinked, were among my campaign priorities.
As well as pursuing the manifesto promises I bored you all stiff going on about at the end of Lent, I've been wondering whether the fact that the University is thinking of changing the way different years are weighted in our degree classification might be able to make some difference. I'll be asking you all for your ideas on that! Looking at my third priority, access, I just want to shout out to the amazing new policy Éireann is promoting – Class Act, which aims to create a representative campaign for working class, state-comp educated, low income, first generation, estranged students or care leavers. I urge anyone who is interested to get involved.
Amatey said in his recent Varsity interview that "I regret not taking more time, before I started, to set down more concretely things I wanted to do." This is the time for this kind of planning for me, and if anyone wants to contribute some thoughts, please do! Also, CUSU is a team, and I can't wait to formulate the collective goals of CUSU 2017/18, a group of amazing women who I just cannot wait to work with. We had lunch at the beginning of this term and I can just feel that we are going to have a great time and get things done.
I hope this article hasn't been too boring. It's hard to know exactly what to write from this viewpoint – I'm constantly thinking about the prospect of doing this job, but I haven't actually started. Please come and say hi whenever you want and keep paying attention to my continued social media action next year