A defence of 'queering the liturgy'
The church has a responsibility to engage and welcome all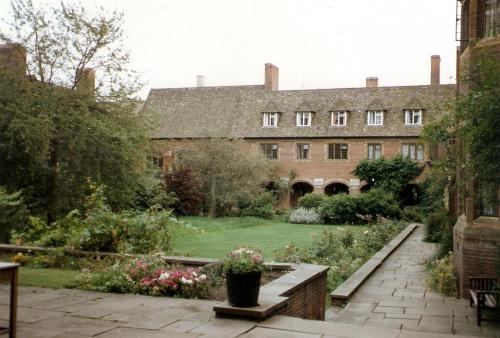 When one thinks of London gay subculture, the colourful, dynamic and vibrant pride marches are more likely to come to mind than the activities of a Cambridge theological college, nestled away in Jesus Lane. It was therefore surprising to many that at Westcott House, a Church of England college, a service was given entirely in Polari, the language of the historical London gay subculture. While the trainee priest gave the service in order to mark the beginning of LGBT History month, the decision has been slated from its break from the permitted Church of England liturgy, resulting in an apology from the college. 
It is hardly surprising that such a break from tradition would cause such a controversy within a Church community. After all, Church of England services are generally required to be delivered in line with official and approved liturgy. For some, this conservative use of material creates a sense of stability and continuity, reminding of the Church of England being a traditionalist pillar at the heart of the British establishment. According to this attitude, any deviation from the normative service is unacceptable, regardless of its positive social message.
Furthermore, the radical decision to change an age-old tradition to commemorate LGBT history month could be perceived as an imposition of secular values upon a religious establishment. Is a historical and cultural celebration actually relevant in a spiritual ceremony or are congregation members being asked to compromise their theological integrity in order to fit with a twenty-first-century agenda?
"It is exactly because it seems out of place to discuss such questions in a religious environment that they should be talked about"
Personally, I struggle to accept this view as it assumes that discussion of LGBT+ rights and issues has no place within spiritual and religious communities. It is exactly because it seems out of place to discuss such questions in a religious environment that they should be talked about. While the service itself was not discussion-based, by having a LGBT+ theme, it raised the topic, making space for further thought and engagement about the relationship between sexuality and spirituality. After all, sexuality (particularly homosexuality) is still a contentious issue within the Church of England. For example, the priesthood continues to be split over whether they should have the right to bless or officiate same-sex marriages. Clearly, LGBT+ rights are far from irrelevant within the Church and by stepping away from ancient liturgy (which is inevitably influenced by its heteronormative context) even for one service, the Church had an opportunity to initiate a positive discussion about this topic.
I find that this controversy surrounding LGBT+ issues within the Church of England can be seen as an exemplification of the Church's internal battle between traditionalism and progressive liberalism. It seems as though they are constantly trying to find a balance between remaining true to their historical origins while remaining relevant in contemporary society. I can't help but wonder if this ecclesiastical ambiguity caused by the Church's identity crisis is at least partially responsible for the public's disillusionment from the Church.
The dwindling congregation sizes do suggest that the Church of England needs to do something in order to re-engage those who have strayed. Maybe a Polari service was the kind of radical move needed? It is possible that by being anti-establishment, the Church could reaffirm their position within the establishment.
If there is any place for trying out new ideas, surely it is a theological college? The Principal of Westcott House, Reverend Canon Chris Chivers, noted that such institutions are "places of experiment and enquiry". It seems irrefutable to me that there is a difference between having a Polari service in an academic theological institution and a church in a sleepy rural hamlet. Theological colleges have the opportunity to pioneer the future of the Church's faith and theology. While their apology was understandable as the service was not officially authorised by either the college or the Church, I do find it disappointing that Westcott House described the service as "hugely regrettable". Even though the manner in which the service was carried out was unauthorised, this attempt to open a discussion about LGBT+ rights should be merited. What is, in fact, regrettable is that the college did not utilise their 'mistake' in a positive manner and instead shut down the conversation completely.
What makes the Church of England unique is that it is home to a spectrum of beliefs, both liberal and conservative, reflecting a similar plethora of views in wider British society. As the established religion of the country, they have an obligation to remain accessible and welcoming to all, including those in the LGBT+ community. By engaging with and reaching out to this community, they could help demonstrate that the Church is open to a more positive relationship between faith and sexuality than they previously permitted in the past. Even though Polari services are not the only way to achieve this, such strong condemnation of an attempt to open the conversation between religion and LGBT+ rights only works to reinforce the historically negative relationship between the two.