Sensing history at Dennis Severs' House
Alex Haydn-Williams uncovers Georgian sensibilities in this most unusual museum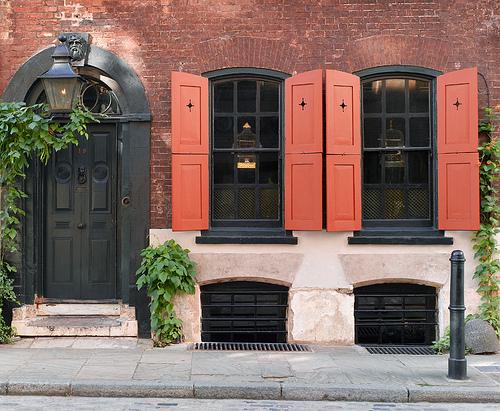 The saddest thing about history is that we'll never smell it. There is a place, however, where you can get close to smelling, hearing, thinking what the Georgians would have smelt, heard, and thought. In Notes on "Camp", Susan Sontag claimed that the rarest and best type of history tells you about the sensibilities – not the events – that define an age. At Dennis Severs' House, in Spitalfields, East London, you don't just learn about these sensibilities and smells: you inhabit them.
I found my breathing slowing as my mind left the present behind. I forgot about a world that's always switched on, always streetlit
Severs was an eccentric genius who came to London from his native California with no money and a dream of old, atmospheric British light. In 1979, he took over what was then a derelict Georgian townhouse amidst light industry and sweatshops: abandoned and unrestored since the Victorians left. By candlelight, he transformed each room into a living still life of eras from the early eighteenth century to the mid-nineteenth. But this wasn't a National Trust job, anally restoring rooms to exactly how they looked, and stripping away how they felt in the process . This was to be the home of an imagined family of Spitalfields weavers, the Jervises, who would always remain just out of a visitor's sight as they passed from room to room and through the generations.
Severs worked backwards, buying household objects from markets and uncovering the sensibility that united them; building an image of an era out of its stuff. He wasn't researching facts, but instead collecting what he called "auras: signposts to the thinking of other times". He took them back to 18 Folgate Street and slowly assembled the exquisite, dark rooms that are my favourite place in all of London.
A visit to the house doesn't tell you anything: you won't find any wall captions; tours are conducted in silence. But on a pitch-black January evening, it tells you everything, gathering all your knowledge about the Georgians and Victorians (from history books, Dickens, Blackadder) and turning it into a suggestion of a lived experience. A tour group discovers the past through their senses. We see the candles dance in the oozing reflectiveness of the hall's black paint. At Christmas we smell real mince pies, cooked in the 1730s kitchen with 1730s implements to 1730s recipes. Everything is done authentically; the curator David still assembles the Christmas display by candlelight, because that's how a Christmas display would have been assembled.
You can't see the Jervises, or the tea-leaves inside the teapot on the withdrawing-room table, or the cat that slinks about the house and hides from tours, but their presence is essential. The magical togetherness that makes this house special relies on it. David recently spent £10,000 refurbishing the antique carpet which the table sits on, but visitors are allowed to walk on it, because the Georgians would have done. There's none of the reverence that usually accompanies heritage, English or otherwise.
This all means that you can actually begin to live in the intimate spaces of the past, not admire them from afar; you sense the proximity of the cups on the dresser and the lowness of the ceiling. And so, you can feel what Severs was trying to make you feel: an atmosphere he called "the space between". His friend Peter Ackroyd described it beautifully: "the air between objects which becomes charged with their presence, that intangible and ineffable 'aura' which holds being together in its capacious embrace".
Severs passed away a week before the millennium, but his personal history in the house is still entwined with its Georgian inhabitants. In a tea caddy under a table sit banks of polaroids taking in these rooms, starting in the '80s. Like the gloriously camp Harry and Meghan mug placed alongside old coronation souvenirs on a Victorian shelf, it's an object that sums up this house's mysterious double life. The Jervises and Severs live alongside each other now, as memories, restored every time a visitor crosses their threshold.
When I visited the house at the start of the year, I found my breathing slowing as my mind left the present behind. I forgot about a world that's always switched on, always streetlit. By the end, I'd begun to believe that every house around was like this, candlelit and gezellig, that it was truly dark outside. The centuries between were yet to happen. In my mind's eye, I stepped out of the door and saw the stars once again.