Preview: six seven
Isobel Bickersteth talks to some committee members of Cambridge's Photography Society in the lead up to their annual magazine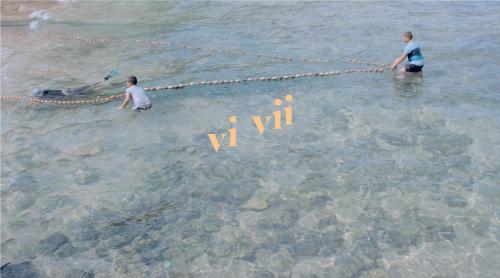 six seven, the annual magazine of Cambridge University Photographic Society, will be launched on Thursday 15th March. In its second year of publication, the magazine is envisioned as an outlet for both Cambridge and Anglia Ruskin students to showcase their work. Nevertheless, Mathias Gjesdal Hammer and Itamar Mor, co-editors alongside Philipp Köhler and Catarina Rodrigues, are keen to emphasise that this is a collection of "serious work". Submissions were chosen for their ability to "give an insight into whoever took the photo", prioritising work where the photographers had a clear consideration of what they aimed to communicate.
"Both Hammer and Mor stress that there should not be technical barriers to photography"
This aim is reflected in their decision to split submissions into two categories: series, and single images. They were particularly interested to include photo series, which allow for the development of a clear thought process by forcing photographers to "think around the image". Mor explains that he felt that photo series were the "easiest way to make something your own", giving photographers "more to play with" thus enabling them to "say or show something about themselves". This ability to make a cohesive work was stressed by Hammer as "especially important" in regard to breaking into the photography world as "a series is how photographers are defined".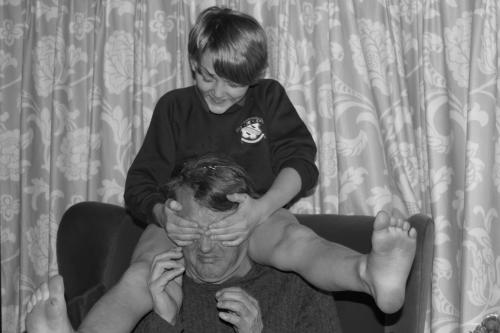 Mor points to Matthew Dunne's The Difference Between Us as an example of a series working "very cohesively…with a clear message". It explores environmental issues in Australia in a "very beautiful and poetic way". Although the magazine features projects taken in an array of countries, the editors are keen to stress that they look for "strong images regardless of where they're taken" with both stating that it was not necessary to travel in order to take excellent photographs.
In order to develop a clear focus and avoid including sometimes "hollow" holiday photos, single shots were submitted in response to the theme of 'heritage'. Explaining the thought process behind this decision, Hammer brings my attention to the Tate Modern's Soul of a Nation: Art in the Age of Black Power and North: Fashioning Identity at Somerset House: a recent example of the art world reflecting society's "increased awareness of nationalism and heritage". Photography was an interesting medium to probe these questions, which Hammer claims is due to photography's "paradox of how much you're going to bring your point across", as "you can't explain something simply to someone [you have to] go out into the real world and interact".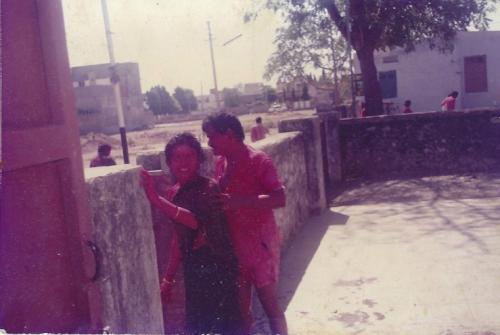 Both editors agree that this has led to overwhelmingly personal submissions, with less of a focus on shared heritage. Readers are given a unique insight into personal family scenes. Mor points to Holly Platt-Higgins' "almost voyeuristic" photo, which captures the interactions of her family at Christmas. Her work exemplifies the effect of photography to "change the everyday into something powerful or new". Some of the other single image photographs are able to "bring forth to a much wider audience" situations or events which the reader would never be able to experience themselves. Mor highlights a photograph by Jay Parekh, which shows his parents on Holi taken by his grandfather, as an example of this.
Yet the editors also stress that the personal and intimate are also present among photo series. Tom Andersson's Portland Stone, whilst "less obviously personal", uses its depiction of the quarries which characterise the landscape of Portland as a way of exploring his identity and the identity of the island.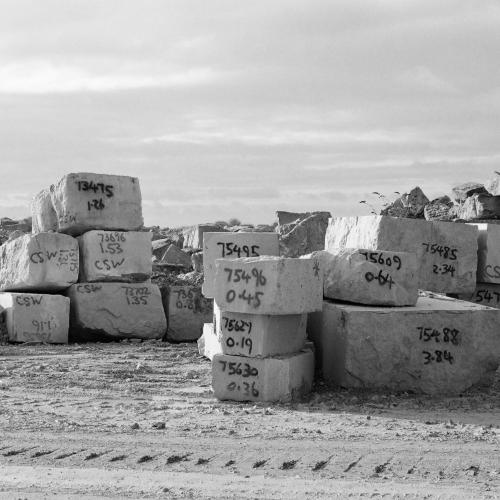 As we discuss photography within the Cambridge arts scene, Hammer talks of there being a "gap", with there being numerous literary and art shows but very few opportunities for those who wish to focus on photography. Adding that "by nature photography can be a solitary endeavour", he says working on the magazine is "inspiring", giving him the opportunity to view the photographic work of other Cambridge students.
With our discussion turning to consider access to photography, both Hammer and Mor stress that there should not be technical barriers to photography. Mor notes how it's possible to "make amazing work on any camera", and Hammer highlights Michael Christopher Brown's book Libyan Sugar as a recent example of successful smartphone photography. They both feel that there was "a lot to be said for people who are new to the medium", who have the inclination to "ignore photographic conventions".
A launch party for six seven is being held at Downing's Heong Gallery on 15th March, from 7-9pm. Copies of the magazine are able to be bought through their website