Bohemian Like Me preview: 'I hope this art exhibition and celebration will be a step to help Queer up the city'
Nesta Smith previews Cambridge's upcoming LGBT exhibition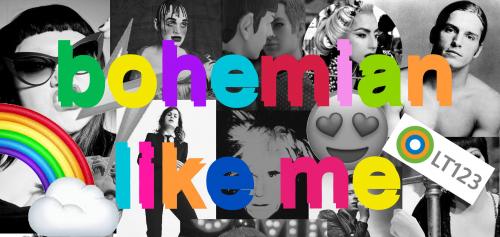 This coming Friday the Bohemian Like Me exhibition will be opening at Cambridge Artworks & Artspace in celebration of LGBT history month, and will be open until 5th February. Featuring pieces which embrace and explore queer identity from the perspective of LGBT artists, the show will comprise of a mix of photography, sculpture, and painting, including work from Cambridge artist David Kefford.
The exhibition is part of a growing number of exhibitions within Cambridge that focus on representations of those whose experiences are often excluded or forgotten. Bohemian like me takes a place alongside third space, an exhibition of BME art, and Womcam's upcoming Survival and Feminist Persistence – all of which encourage students to question the white heteronormative and male centric narratives in art.
"the show aims to explore and counter the sense of being an outsider that can come with queer identity on a more general scale"
Interestingly, Bohemian like me is slightly different in that it is not a student focused exhibition but draws together those who live in Cambridge with those who study here. By bringing together both these groups, the show aims to explore and counter the sense of being an outsider that can come with queer identity on a more general scale. This marks an important and positive shift in art exhibits in Cambridge, and such events can only thrive with the support and engagement of Cambridge students and also residents. Art can and should become a form of activism which supports marginalised voices within Cambridge.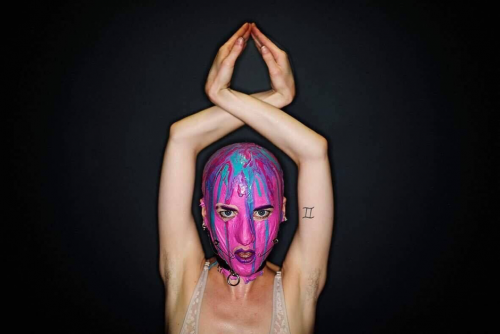 The artworks exhibited will be on sale, with 40% of the profits going to local LGBT charity: The Kite Trust. The organisation works with schools to help staff and students understand LGBT issues, as well as being a positive social network and support system for young trans people.
The show in some sense draws off the excitement of the Tate Modern's recent Queer British Art, which included works of previously unappreciated expressions of queer love, taking place 50 years since the partial decriminalisation of male homosexuality in England.
Whilst the Tate's exhibition was lambasted by The Telegraph as "a tame take on gay art history", Bohemian like me follows a slightly different vein, and is filled with brightly coloured and overtly sexual paintings and photographs which explore gender and sexuality. Moreover, the exhibition also aims to capture the tenderness and difficulty that comes with being LGBT. One piece, a poem by Cian McConn, takes the commonplace saying, "some people are gay get over it", and produces a stream of consciousness that will be printed and displayed around the exhibition:
"Some people want to sit on the grass and get damp
Some people feel unknown
Some people wake up in the morning and want to die
Some people reject love
Some people have naturally blonde hair"
(Extract 'some people have no shoes' - Cian McConn)
Seana Wilson, one of the curators of the exhibit, sees the exhibition as embodying feminist academic Sedgwick's notion of queerness, as a creative enquiry into the "open mesh of possibilities" which produces art from the "excesses of meaning" found in our gender or sexuality.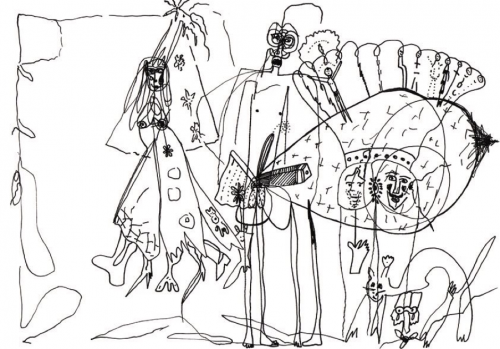 She adds that "part of my practice as a feminist artist and curator is to call out heteronormativity and patriarchal systems. Cambridge, like London, has seen the shrinking of Queer and LGBT spaces and I hope this art exhibition and celebration will be a step to help Queer up the city." 
An after party at the Boat House will also be taking place at 9pm following the opening, and will feature spoken word poetry and performances as well as music by all-female Cambridge-based DJ collective: You Know it Makes Sense.
At Cambridge Artworks and Artspace, Bohemian like me is open until 5 February