Music: Sigur Ros- Valtari
Ella Griffiths is underwhelmed by the band's latest





by Ella Griffiths
Friday 8th June 2012, 19:49 BST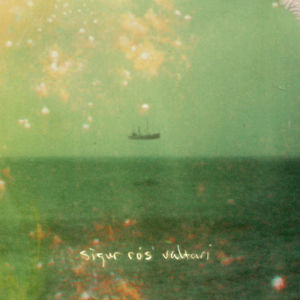 The overwhelming sensation generated by listening to Valtari is that the music Sigur Ros creates is beginning to sound like a caricature of itself. This is both a staggering compliment and a disenchanted realisation. Crafting ethereal post-rock landscapes destined to haunt the soundtracks of wildlife documentaries is a majestic skill perfected over six diverse albums by the Icelandic band. The angelic fragility of Jónsi Birgisson's falsetto and the evocative Hopelandic lyrics are still inimitable; reviews continue to be characterized by inevitable glacial metaphors and rapturous streams of adjectives.  However, after 2005's sparkling Takk and the pop-rock melodies of 2008's Með suð í eyrum við spilum endalaust, the hazy prettiness of Sigur Ros' sixth album threatens to fade into a mist of background sounds.
Blossoming from an experimental collaboration with a London choir in 2003, the extended recording process began in 2007 at a serene pace reflected in the unhurried progression of the tracks. That's not to deny the fact that their music can still elevate the most banal situations to heights of epic splendor; cramming fun facts about nouns suddenly became a quasi-religious experience worthy of cinematic replication when accompanied by the truly divine 'Varúð'. Nevertheless, as if wearied after the effort of this shimmering and cathartic hymn, the songs melt into excessively ambient and aimless sonic textures. The wispy chords of 'Ég anda' are tranquil yet underwhelming, while 'Valtari' merely collects twinkling percussion and flimsy scribbles of distortion in favour of constructing a charismatic melody.
It is ironic that the album's title means 'steamroller' in Icelandic, since these atmospheric reveries better resemble timid waves lapping at the shore than the grandiose explosions of sound that this optimistically suggests. While the electronic cacophony of 'Rembihnútur' is pleasingly reminiscent of earlier, more spirited tracks, the solely instrumental compositions forming the last three songs dissolve into watery shades of mood challenging our already waning interest. As the unearthly vocals and subdued piano of 'Ekki múkk' begin to feel exhausted and cyclical, the restrained minimalism and shadowy atmospheres of the album descend into repetitive monotone. Expansive introductions and abstract, nuanced beauty have the potential to work exquisitely; however, Valtari leaves us waiting in vain for an earth-shattering crescendo that just never comes.
Comments