Film: Café de Flore
Emily Handley enjoys the latest arthouse film to come from la belle province
by Emily Handley
Monday 14th May 2012, 21:29 BST
Café de Flore is in French. So it counts as revision, right?
The French-Canadian director Jean-Marc Vallée, last on our radar with 2009's The Young Victoria, uses music throughout the film as a way of uniting two very different lives that have a common thread running between them. The film's title is inspired by the Café de Flore jazz album, itself inspired by the eponymous Parisian coffee house, which connects two very different strands running through the film.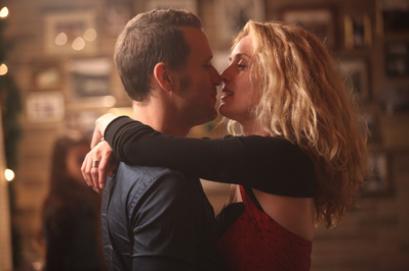 Monkey Pack Films
As the film begins, we are introduced to Antoine (Kevin Parent), a club DJ who lives a dream lifestyle with his young family in Quebec in 2011, and for whom 'happiness radiates out of every pore'. As the film's plot shifts timeframes and locations to Paris in 1969, we are then introduced to Laurent, a young boy who has Down's Syndrome and is cared for by his fiercely protective and unfailingly attentive mother, Jacqueline (Vanessa Paradis).
The cracks in Antoine's ostensibly perfect lifestyle start to appear as we find out that he has never recovered from divorcing his ex-wife Carole. The film's non-linear narration creates tiny snapshots of the lives of the main characters that the viewer has to piece together over the course of the film, making a mosaic of seemingly disconnected images and music that entwine Jacqueline and Antoine's lives.
It is difficult, however, to empathise with Antoine's endless diatribes to his therapist about the trials of touring and looking after his family while searching for a true soulmate or 'twin flame', while Jacqueline valiantly adapts to life as a single mother. Antoine's self-centred and narcissistic outlook on life jars with Jacqueline's obsessive determination to bring up her son in the best way she can.
The weaknesses of the present-day narrative are redeemed in part by the brilliant soundtrack composed by The Cure's Robert Smith as well as Paradis's compelling performance as Jacqueline. The reveal of how the separate strands that make up the film are reunited is left unexplained until the closing scenes, where a surprising revelation unveils how Antoine and Jacqueline's lives are connected.
Vallée knows how to manipulate the audience's emotions and feelings to full effect, complete with colourful, dreamlike sequences set to a stunning soundtrack. Although the film is let down by constant flashbacks in both timeframes and the overly convoluted plot of the present-day story, it is a very well-constructed film that will stay long in your memory.
Comments