Cambridge awarded AAA grade
Ratings agency Moody's has acknowledged the University's 'extraordinarily strong market position' by awarding it the highest triple-A issuer rating.
by Patrick O'Grady
Wednesday 3rd October 2012, 18:20 BST
The agency cited Cambridge's "outstanding market position, significant amount of liquid assets and strong governance structure" as the reasons for the top rating. Moody's also highlighted the examination and publishing arms of the University, which make it a unique business model and unlike any equivalent US institution.
The rating places Cambridge above many national economies, including those of France and Austria, which were downgraded from AAA to AA+ in January.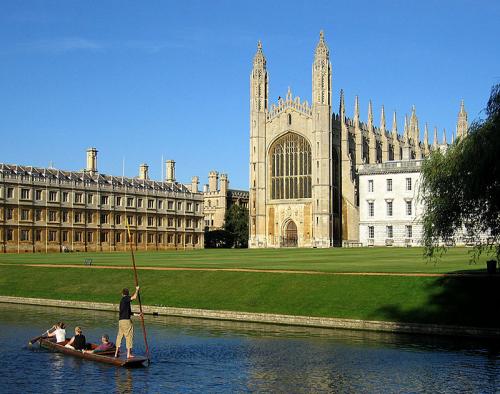 The assignment of the issuer rating means that the University is now authorised to borrow up to £350 million for investment in research facilities, accommodation, and 'other university assets'. Planning permission has already been granted for a £1 billion development in the northwest of the city, including 1500 housing units for research staff. This was claimed by Moody's to be "the largest investment currently being considered by the university".
Cambridge may join De Montfort University, which is currently the only UK university to issue bonds and possesses a AA1 rating, one notch below AAA. Currently, Moody's has deemed the long-term financial outlook for Cambridge 'stable'. The UK is at present rated AAA with a negative outlook, and not considered stable. Rival agency Fitch recently warned the government that this could soon be downgraded, due to poor levels of growth and increased borrowing.
However, Sarah Kieling, the agency's lead analyst for the university, made clear that the rating could be downgraded if Cambridge took on more 'risky assets' or if they were to 'increase their borrowing'. 
The University has mandated HSBC, Morgan Stanley, and the Royal Bank of Scotland to arrange meetings regarding the proposed investment on 5th October. Andrew Red, University director of finance, has stated that "right now, we're exploring our options and we have several open to us. There's no urgency."
A major fundraising drive in 2009 to celebrate the 800th anniversary of Cambridge University raised £1.17 billion. Additionally, the university can draw on the £1.6 billion Cambridge University Endowment Fund, which carries a long-term rate of 4.5%. However, Reid emphasised that "we are not, and we don't want to be, as dependent on the endowment as [US universities] are".
John Nelson, managing director of higher education ratings at Moody's, explained that the prestige of Cambridge's global brand gives it a 'contingent' option to raise additional funds from international students. He also suggested that the university could "accelerate private philanthropy" rather than rely on the endowment.
The agency's statement claims that the decision to award the AAA rating "incorporates Moody's assessment of a strong regulatory framework for English universities through the regulator, the Higher Education Funding Council for England".
Comments