The Apocalypse Bear's Top 5 Contestable Facts about Bears
The star of Lally Katz's surreal theatrical triptych 'The Apocalypse Bear Trilogy', showing at the Corpus Playroom next week, shares his five favourite bear factoids for Varsity readers.
by The Apocalypse Bear
Wednesday 10th October 2012, 11:05 BST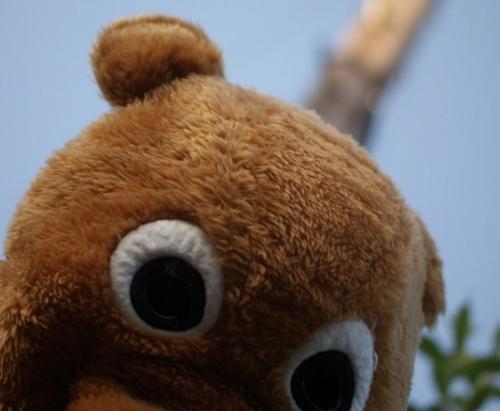 Matt Clayton
1. The term 'Teddy Bear' was originally cooked up by spin-doctors, as part of an elaborate turn-of-the-century PR ploy to make Theodore 'Teddy' Roosevelt seem more accessible to the American electorate. It took a long time for people to come to their senses and stop calling them 'Roosevelt Bears'. But by then the president had been re-elected, and the associated collective amnesia was sufficient for a bogus folk tradition to be born.
2. In early 2000, consumer goods giant Kimberly-Clark litigated successfully against toilet-paper manufacturers Charmin over their long-standing claim of being 'best for bear behinds'. Kimberly-Clark's own brands, including Cottonelle Extra Ripple have long been favoured by bears, and Charmin has ironically lagged behind while its rivals have made major inroads into emerging markets in connection to the woods.
3. Recent research into Native American oral histories has unearthed evidence of a much stronger tradition of human-ursine interaction than previously thought. Revisionist anthropologists claim what were once thought to be fictional stories of men marrying bears, sometimes swapping marinade recipes with them, and getting them to babysit once in a while, may be the 'tip of the iceberg' in a previously unexamined sphere of investigation.
4. Yogi Bear is really not as popular among bears as he used to be. He'll tell you a different story, but the real reason we don't hang out anymore is his refusal to acknowledge that it's always kinder to approach people and politely ask if you can join in with their picnic rather than trying to steal it.
5. During the first recording of the track 'Bare Necessities' for Disney's 'The Jungle Book', production assistants on the film neglected to inform actor/singer Phil Harris (who sang Baloo) that the studio equipment was switched on. All that amusing business about back-scratching is on account of pure happenstance and Phil Harris really enjoying a good scratch on the old back. Embarrassing for him really. Apart from that, the lyrics come straight from Rudyard Kipling, of course.
The Apocalypse Bear Trilogy is the Week 2 Lateshow at the Corpus Playroom, 9:30pm Tuesday 16th- Saturday 20th October. Tickets are available via corpusplayroom.com or at the ADC box office (01223 300085).
Comments