A Varied Programme?
With show selection for next term currently taking place, Helena Pike asks if Cambridge theatre relies too heavily on the greats
by Helena Pike
Monday 14th May 2012, 18:42 BST
It's that time of the term again and, as I write, the powers that be are ensconced behind closed theatre doors, determining from all of the endless applications, exactly what will be gracing the Cambridge stages in the coming Michaelmas. So, what will it be? Next October, what will be the productions that people are eager to see, the ones they can't wait to watch? The sheer number of venues round and about the place guarantees some variety of shows, purely because of the number that can be put on. I'm not just talking about branching out from the stalwarts of the Corpus Playroom and the ADC itself to visit the Fitzpatrick. What about the Pembroke New Cellars, Newnham Old Labs or even the King's Bunker? A multitude of stages for an even greater multitude of plays, musicals, smokers and even the odd opera.
The Cambridge drama scene should have no excuse then, for a lack of variety. Nonetheless, in the recent weeks of the run up to deadlines, there have some been some quiet murmurings – the hushed voices of those calling for, shock horror, a temporary ban on the likes of Shakespeare and Pinter (some have even gone so far as to include Ibsen, Stoppard, Williams and Miller on the blacklist). This burgeoning coup does raise an interesting question – does Cambridge rely to heavily on the greats? It is true that during my time here, and I'm only a fresher, there have been, to the best of my knowledge, six different productions of Shakespeare, not to mention a further three being done over the summer. For a guy that only wrote around 38 plays, give and take all the conspiracies, this is an impressive portion to have performed by one university in just one year. I know, I know, it's Shakespeare and it never gets old, but if you have a look at the at the what's been put on this year, you can't help noticing that it reads suspiciously like a list of the top 100 plays ever written. There has been a bit of everything – Moliere, Kafka and some Beckett just to make sure. (No Marlowe though, future directors take note.)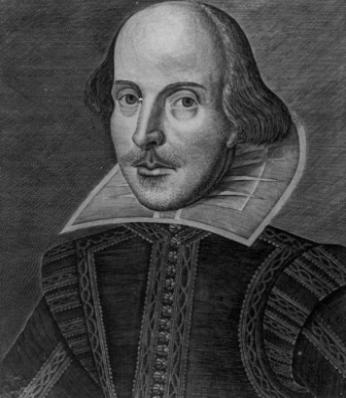 So, are we relying too heavily on the well-established, and arguably well-worn, favourites? I think, when you sit down to consider it, maybe not. It's not just that these greats are arguably more accessible and appealing than their lesser-known counterparts (after all, you can't really go wrong with The Crucible or Measure for Measure, can you, and we should remember that the drama scene at Cambridge does ultimately require an audience), but they are also easier to put on to a certain extent – certainly with regards to rights. Yes, Cambridge could put on more recently acclaimed drama, but I'm pretty sure that trying to get the rights to something like Jerusalem or God of Carnage would be nigh on impossible. Furthermore, with so many productions each term, it would be ludicrous to expect a complete rejection of those included in the aforementioned blacklist. The Shakespeare ratio doesn't seem quite so preposterous when you consider that there have been around 200 different productions this year.
As well, from all of these mutterings, you might think that Cambridge never puts on any new writing, which unfair to say the least. They might favour their own, but there are always fresh productions round and about, even if they are don't quite make it to the ADC main stage. In the end, we all seem to be forgetting that the greats are great for a reason. I think Cambridge has got the balance right. At a very basic level, there is something for everyone. Less obvious and perhaps not exploited to its fullest extent, the drama at our university offers us a once in a lifetime to see all the works that people marvel at. It might seem unadventurous and, at times, repetitive, but why are we complaining about a culture that, over the course of three years, should statistically allow us to watch the entire works of Shakespeare for the price of a few standard West End tickets. 
Comments