When Halsey announced that her upcoming fourth record was to be produced by the legendary Trent Reznor and Atticus Ross of film score-producing industrial rock outfit Nine Inch Nails, it certainly raised some eyebrows, but when she declined to release a single in advance of the record, and instead put out a series of trailers for an accompanying 50-minute film, answers began to fall into place. Musically, If I Can't Have Love, I Want Power swings between the cinematographic and the experimental, with the gap between bridged effortlessly by Reznor and Ross' production. They pushed her to take unlikely moves into hip-hop and drum n' bass on certain tracks, with intriguingly effective results, and their trademark eerie soundtrack style leaves fingerprints all over album highlight "Bells in Santa Fe". Most noteworthy of all, though, is that Halsey transforms herself into a bona fide pop-rock star throughout this record. The guitar-driven "You Asked for This", "Honey", and "Easier Than Lying" would sit more comfortably on, say, Against the Current's last EP, Fever, than alongside Halsey's past chart-topper "Without Me".
That said, this move won't surprise those who've followed her closely over the years. She has long expressed a desire to release a rock-inspired record (2015's "New Americana" reminded listeners that she was "raised on Biggie and Nirvana", and those influences must have stuck), as non-album singles "Nightmare" and "Experiment on Me" flirted openly with pop-rock, but those were mere blueprints compared to the lyrically accomplished and atmospheric album that If I Can't Have Love, I Want Power has turned out to be. Its centrepiece is surely "I am not a woman, I'm a god", which blends all of the album's various styles above pulsing synths and an anthemic chorus, with a heavy dose of irony holding it together. If I Can't Have Love… will be competing with Manic for the title of Halsey's best project yet, but the two could not be more different sonically, and that's a compliment to her wide-reaching talent and ambition.
The visuals for "I am not a woman, I'm a god" form part of Halsey's accompanying film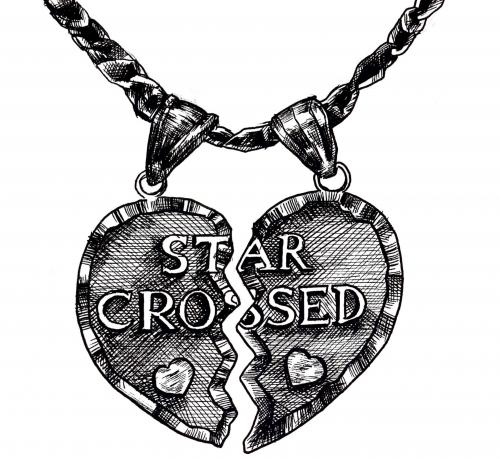 At the other end of the musical spectrum, after having found mainstream success and the prestigious Grammy Award for Album of the Year for Golden Hour, country-pop star Kacey Musgraves' latest foray into genre-blending music covers very different ground to Halsey's heavier project. On star-crossed, Kacey dips into light dance rhythms and finger-picked pop balladry, and even covers "Queen of Latin American folk" Violeta Parra's "Gracias a la vida". Indeed, at times she blends the three styles together: the title track combines Spanish guitar, dreamy psychedelia and soaring cinematographic elements, with a beautiful result. In advance of the album, Kacey Musgraves declared that it would be a "modern tragedy" in three distinctive acts, and while the lines dividing these acts are somewhat blurred, the record's content makes for a devastatingly sad listen, as she empties her heart in the wake of her divorce from fellow country singer Ruston Kelly. It's deeply affecting to hear the same Kacey Musgraves who, on Golden Hour, proudly declared, "I ain't Wonder Woman… I'm only human", now sadly lamenting, "If I was an angel… Everything would be better". It's this antithesis which renders Golden Hour now forever inseparable from star-crossed – they are opposite sides of the same coin. "Golden hour fades to black", and that's the true tragedy here.
The 'divorce album' is a well-worn trope in country music (the joke goes that if you play a country song backwards, you'll get your wife, house and dog back), and as a result, star-crossed was always going to be harshly scrutinised and compared to those that came before it, especially as they have historically been so strong. Miranda Lambert's 2016 The Weight of These Wings was one of the albums of the decade, and Carly Pearce's 29 has become one of the most acclaimed country projects of 2021. It works in star-crossed's favour, then, that it turns out not to be country at all, despite Kacey's bizarre insistence that it has "more of a foot in country than Golden Hour". 
"star-crossed is an immersive album that remains irresistibly atmospheric from start to finish"
Where lead single "justified" falters for its unconvincing rhymes (bland couplet "If I cry just a little/And then laugh in the middle" is disappointing at best), the simplicity of Kacey's turn of phrase sometimes works to her advantage. Ballad "hookup scene" is equal parts unpretentious and beautifully touching: "So if you've got someone to love/And you've almost given up/Hold on tight despite the way they make you mad… 'Cause I wish I would've known I didn't have it so bad". When she is at her most vulnerable, this collection is at its most impactful. For all its lyrical shortcomings, though, star-crossed is an immersive album that remains irresistibly atmospheric from start to finish – it's a vibey gem underpinned by synths, ethereal harmonies and drum loops that features just enough interesting production choices to veil the less imaginative lyrical moments. Where Golden Hour succeeded because of its immediacy, star-crossed is a grower, and that's probably for the best.
The 'star-crossed' film features guest appearances from Eugene Levy, Princess Nokia, Meg Stalter, and Symone
What ties these two very different records together is the fact that they are both visual albums – each was released in parallel with a fifty-minute film, in which they expanded upon their musical visions. These projects have both been praised as "ambitious", "arty", and "accomplished" since their release, and it would indeed seem that Halsey and Kacey Musgraves' creative flair and watertight attention to detail has translated well onto the screen. However, their overall success is exceptionally limited by the fact that – unless every listener is willing and able to subscribe to multiple streaming platforms at will – these films can be described as anything but accessible.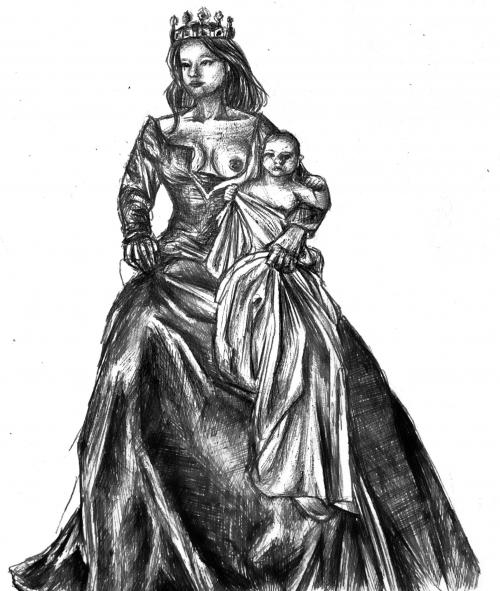 The sensational rise of streaming services has come hand-in-hand with the rise of the visual album. In this online era, in which people rarely purchase albums and often struggle to put a face to the songs on their playlists, artists' identities are growing increasingly distanced from their musical product, and in response, some have doubled down, turning to visual media as another form of self-expression. But this comes at a price. Given the sheer domination of these pay-monthly services across all forms of media, any excuse to outplay the competition is blindly grasped at by music executives, and exclusive releases of all varieties are poached by Apple Music, Spotify, and Tidal. Visual albums are not immune to this trend: Beyoncé's industry-shaking Lemonade was initially a Tidal-only release, and Billie Eilish's latest A Love Letter to Los Angeles is exclusive to Disney+.
It's no surprise, then, that Kacey Musgraves' new star-crossed film is exclusive to Paramount+ in the US, and while Halsey initially sidestepped this by releasing her film exclusively in cinemas, most fans likely don't live near one of the IMAX venues chosen, and the film has now predictably been acquired by another US streaming service, HBO. Financially, these deals are logical – star-crossed and If I Can't Have Love… are higher-budget projects, and only the promise of profitability would have permitted their release. But it still begs the wider question: who exactly are the artists trying to reach? And why isn't the answer 'as many people as possible'? While some lucky fans will have been able to watch and re-watch the films at will, many won't, and the broader implications of this for the future of music are more than a little concerning. After all, who knows how long it'll be before more artists begin to release not only films but also entire albums exclusively on, say, Apple Music, if Apple threaten (sorry, offer) them with enough money. Audiences will have to either pay five pounds a month for every subscription service, or not hear new music at all. And if even Kacey Musgraves and Halsey, who have composed these two passion projects wholly from the heart, can't escape this business backdrop, then creating music for the sheer joy of it might well be a concept on the verge of extinction. These days, it seems it's marketability over all else – or else.
Regardless of the dry corporate dialogue which has accompanied it, the rise of the visual album in popular culture has undoubtedly injected new life into twenty-first century music, and of course many will have enjoyed the films star-crossed and If I Can't Have Love, I Want Power. However, as singer Miranda Lambert so astutely pointed out in her own Marfa Tapes film earlier this year, "Everything doesn't have to be a business decision". Truer words have never been spoken – I just can't help but wish for a future in which both record labels and streaming services agree.