With all the timetabled fun, tepid nightclubbing, and name/subject/hometown reciting of Freshers' Week, we don't blame you if you don't have the time to expertly curate a playlist for your first week at Cambridge. Fortunately, your humble music editors are here to provide you with a custom soundtrack to accompany all the peculiar elements of this week! Something to keep the music flowing, even when conversation is decidedly not.
The song to listen to whilst driving to Cambridge
"Assuming you're a bundle of nerves like I was, this care-free anthem is the perfect song to help you lose your inhibitions"
Maddy: The Cranberries - "Linger"
Driving up to Cambridge with your parents in the front seat requires a playlist that suits a range of ages and tastes. Luckily, I feel like "Linger" is universally adored and has that delicious hit of nostalgia (especially if you're Irish, I guess?) to accompany the move from your hometown.
Matthew: Rina Sawayama - "Paradisin'"
What better way to start your Cambridge experience than by listening to inarguably Cambridge's best alumna, Rina Sawayama? Assuming you're a bundle of nerves like I was, this care-free anthem is the perfect song to help you lose your inhibitions and just enjoy the moment. When Rina sings "living my best life, driving", it's a cue for you to join her in experiencing that joy.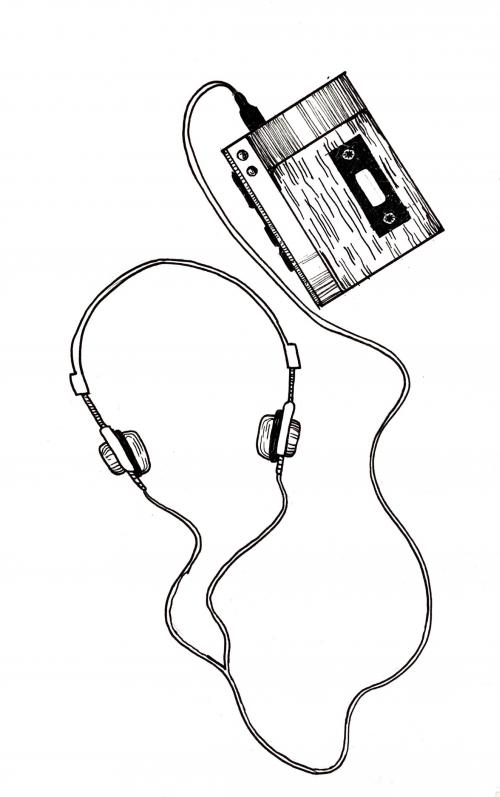 The song to play in your room to make other freshers think you're cool
Maddy: Cocteau Twins - "Bluebeard"
Upon musing on this prompt, I thought to myself, "If I walked past someone's room and they were listening to Cocteau Twins, or Kate Bush, or any burgeoning South London post-punk band, I would think they gave off the coolest vibes," before tragically realising I was just describing the music I listen to. Perhaps becoming music editor has inflated the perception of my music taste, perhaps I have always been like this, perhaps I am turning into the male manipulator music snob I always feared. Anyways, this Cocteau Twins track is sublime and dreamy, perfect to fill the walls of any cool girl's uni room.
Matthew: C. Tangana, Ninõ de Elche & La Húngara - "Tú me dejaste de querer"
I think that growing up in a country where popular music is almost entirely in our home language has somehow made me feel that "I explore the music of other countries" is an adequate substitute for a personality. With that being said, the nu-flamenco music of C. Tangana makes for the perfect background music that is both relaxing enough to casually vibe to, yet interesting enough that any passerby should think "how mysterious and distinctive this person must be."
"Tú me dejaste de querer" combines trap rhythms with traditional flamenco sounds
The song for that post-night out, pre-Matriculation rush to get ready
Maddy: Charli XCX - "Good Ones"
If your college is like mine, you will likely have a painfully early matriculation ceremony the morning after a big night out. Since its release, streaming "Good Ones" has become a part of my daily routine, and I only wish this hypnotic track had been there to take me from hungover mess to sleek undergrad back in 2019.
Charli XCX surprised fans in the "Good Ones" video with her immaculate choreography
Matthew: jxdn - "ANGELS & DEMONS PT. 2"
To the average person, I imagine that listening to the music of a TikTok frat house alumnus turned pop-punk revival spearhead would probably elicit feelings of horror. I feel that it's important to master the skill of taking something that is apparently uncool and deciding for yourself that it is cool, hence why I have no shame in admitting that jxdn's Tell Me About Tomorrow is the album that pumps me up in the morning when I'm running late, and have to be in and out the shower in the length of a 2-minute song. This song starts off slow – perfect for easing yourself in when you're half-asleep – then crashes into heavy drums and guitars, which is fitting for when you're frantically conditioning your hair and matriculation begins any minute now.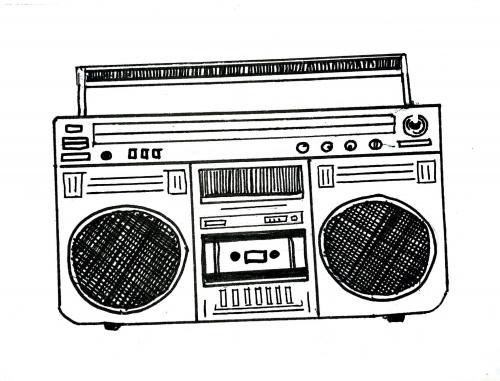 The song you sneakily add to the queue whilst you're hanging out
Maddy: Bree Runway feat. Yung Baby Tate - "DAMN DANIEL"
If you're not acquainted with the work of London artist Bree Runway, then get to be, as she's about to become a global superstar, and you'll want to use your turn on the aux to introduce her to your new friends and assert your tastemaker status. The first verse of this song references "college" and "scholars" so feels vaguely apt for Cambridge too.
Matthew: Wolf Alice - "Play The Greatest Hits"
What do you do when you're unsure of everyone's music tastes, but keen to please? Well, you "Play The Greatest Hits" - quite literally, in this case, with this instant classic from the latest Wolf Alice record. This was a queue addition to my friends' post-exam get-together last term – somewhere in between "good 4 u" and "I WANNA BE YOUR SLAVE" – and the song made sure to get everyone on their feet, jumping until our legs ached.
The song that will romanticise your trip to Mainsbury's
"[This track] is sure to make you feel like you're starring in a coming-of-age film, as you search for other hot people at the vegan aisle"
Maddy: Drug Store Romeos - "Frame Of Reference"
Like me, you may require a little bit of romance in order to complete menial tasks like shopping. So, if during Freshers' Week you need to take a trip to Mainsbury's (the central Sainsbury's in Cambridge, for those not in the know) then I do recommend this lovely Drug Store Romeos track which is sure to make you feel like you're starring in a coming-of-age film, as you search for other hot people at the vegan aisle.
Drug Store Romeos offer up a dreamy concoction of breathy vocals, slick guitars and keyboard loops
Matthew: Ariana Grande & The Weeknd - "off the table"
I've always loved music for its power to induce nostalgia when linking it to certain moments, or even periods of your life. Last Michaelmas, Positions became the soundtrack to my 8pm walk-to-Mainsbury's after a hard day's procrastination, and now I can't hear the album without imagining myself subsequently picking up smoked salmon and pomodorino tomatoes. If dramatically lip-syncing "Will I ever love the same way again?" underneath my face mask in the aisle isn't main character energy, I don't know what is.
The song to play whilst getting ready for a night out
Maddy: Saweetie - "ICY GRL"
From experience, I know that this song, even with its under 2 minute run time, has all the affirmations needed to make you feel and look hot instantly. Hotter than what the mild Cambridge nightlife deserves, honestly.
Matthew: TIX - "Jævlig"
My getting ready playlist is pretty much the playlist of songs that I wish that I was hearing on the actual night out. I've perhaps had more fun in my bedroom raving to my pre's playlist than I have in any club setting. Between TIX being the biggest artist in Norway, and Norwegian universities not charging tuition fees, I'm thinking I ended up in the wrong place...
TIX's music is known as 'russemusikk', the hardcore music scene existing alongside Norway's graduation celebrations
The song to save a party
"Students here respond best to the songs they listened to in adolescence"
Maddy: Dizzee Rascal feat. Calvin Harris & Chrome - "Dance Wiv Me"
Don't make the mistake of choosing something 'underground' to save a Cambridge party. Like it or not, I've found that students here respond best to the songs they listened to in adolescence (see: both "Mr Brightside" and MCR's "Teenagers" going off at Fez club in my freshers' week). "Dance Wiv Me" is far less annoying than some other nostalgic favourites, and fortunately, its instruction to "dance" could not be clearer.
Matthew: Kesha - "Die Young"
There's a certain point during the usual playlist of Cambridge's LGBT+ Tuesday night out Glitterbomb where this Kesha classic comes on and becomes the night's second wind. "Let's make the most of the night, like we're gonna die young" is the song's plea for you to continue partying even harder than before. It's a particularly prophetic statement when I consider that the Cambridge workload feels akin to dying inside.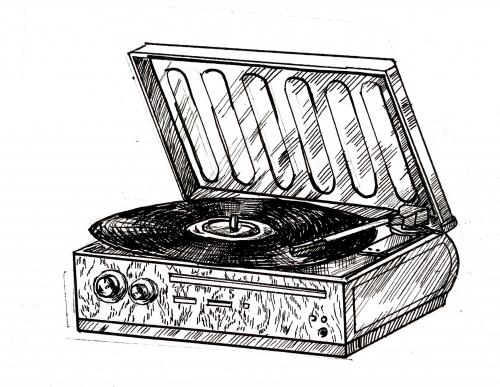 The song that you will hear literally everywhere in Cambridge
"The Adele classics usually get brought out when the night begins to slow down, which in Cambridge often seems to be at around 11pm"
Maddy: Any song by ABBA
If you're coming to Cambridge and you don't like ABBA, I have some bad news for you. You will hear these Swedes everywhere at this uni - perhaps "Gimme, Gimme, Gimme" is being used as a last resort to breathe energy into a failing college bop, "Dancing Queen" is being queued for the umpteenth time at Lola's, or maybe your friend has had the very quirky idea to hold a Mamma Mia party. I'd suggest if you're indifferent on ABBA you just just shrug off this cool detachment and really get into it, because there is truly no escape.
Matthew: Adele - "Someone Like You"
After "Bohemian Rhapsody" and "Sweet Caroline", it seems that "Someone Like You" is the most recent addition to the songs you'll hear when someone starts hammering on the keys whilst everyone else is absolutely hammered. The Adele classics usually get brought out when the night begins to slow down, which in Cambridge often seems to be at around 11pm when the bar is closing but everyone is gathered around the piano screaming their lungs out after too much free port at the matriculation dinner.
New HTML Container