There is no other way to say this. Ellie Pithers is living the dream. She tunes in via Zoom, admitting that she hasn't done one of these calls in a while, let alone a full-feature interview. Ellie is used to being on the opposite side, the one asking questions. The stakes were high.
Naturally, I had a quick scroll through her Instagram the night before our call. I knew she had read English at Cambridge and was a Contributing Editor for British Vogue. Nothing, however, could have prepared me for the precise moment I realised every film I had ever watched about fashion was true. Chic pixie cut? Yes. Celine bag (note the absent accent on the e)? Also yes: Ellie has embraced Slimane's era. Has she moved to Paris? Oui!
It is as if the hit Netflix series Emily in Paris is based on her life. Some nervous laughter betrays an inner bashfulness when I make the comparison, admitting that she could not get through the first ten minutes of the show. "Let's just say, you won't catch me in a lime-green tweed blazer anytime soon".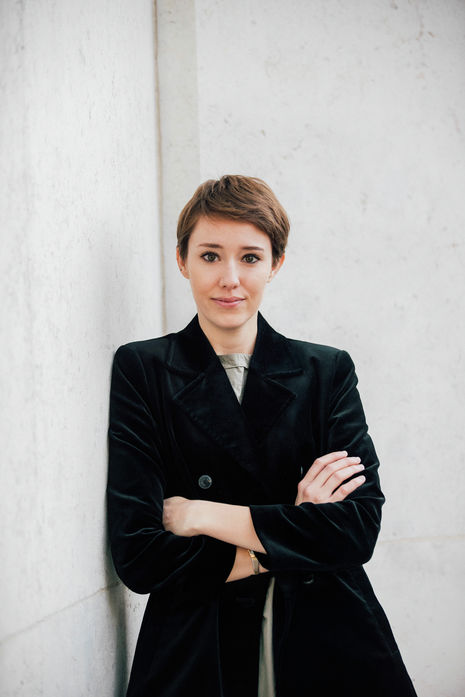 This is not to say she is a cliché of the industry she has been a part of since she was sixteen. The renaissance of British Vogue, under the helm of Editor-in-Chief Edward Enninful, came to fruition with Ellie hard at work behind the scenes. She explains that the coveted September 2019 issue of Vogue, guest-edited by Meghan Markle, The Duchess of Sussex, was a project led by Enninful with her support. "I liaised with her team on a weekly basis for eight months. It was top secret and there were a lot of code words." Ellie struck an unlikely friendship with the late maestro of photography, Peter Lindbergh, in one of his last projects before his passing. "Every time I got a text from Peter, I would give a double-take. It was a privilege to work with such a legend in the industry."
The running theme across all fifteen cover stories was 'Forces for Change' – a palatable soundbite that risked verging on performative activism. However, the issue was published the autumn before George Floyd was tragically murdered, before protests stormed across America and Europe, when Edward Colston's statue still stood tall in Bristol. Britain's day of reckoning with her problematic history of racism had not yet arrived. "Activism is an overused word," Ellie explains, "but at the time, it wasn't something everyone was talking about".
With acts of performative activism flooding our social media feeds, consumers have become experts in discerning when brands do more than fill up mandatory CSR quotas. The success that the issue enjoyed reflected the magazine's commitment to diversity and inclusion. It was met with fanfare far beyond Vogue's usual jurisdiction, reportedly selling out within weeks. Ellie notes that the response was "a testament to the power Vogue still has in the current media landscape."
"Activism is an overused word, but at the time, it wasn't something everyone was talking about"
Shortly after, the world descended into the unknown. The influence industries built on luxury and privilege once carried began to wane. While celebrity renditions of John Lennon's 'Imagine' did not bode well with the public, fashion's response was mixed. When the outside world is punctuated with lockdowns and marred with uncertainty, what version of society should the industry show?
Ellie looks back on a cover story spotlighting essential workers across Britain and claims that that issue was the one she was most proud of. "The reaction was incredible. Friends of mine who never bought Vogue before were eager to buy it. The issue felt like a really important acknowledgment of what all those people had done in the pandemic." As Digital Director of the magazine during this period, Ellie continued to run a series online of first-person interviews with doctors, explaining the situation in hospitals. "They were some of the most highly trafficked pieces on the website, and people were really engaging with that." The days of fashion magazines neatly staying within the terrain of trend forecasts and fashion show reviews are long gone. Ellie's work at British Vogue is proof of this.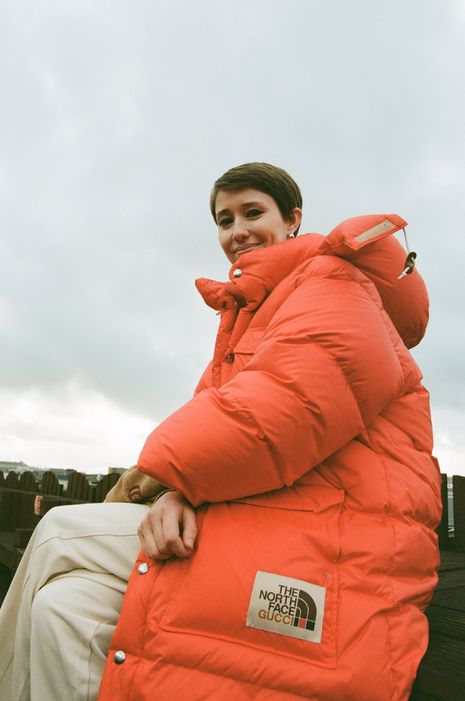 Before her stints at The Telegraph and Vogue, Ellie was recruited for a publication much closer to Cambridge: The Tab. "I knew these guys in the year above who set it up and saw a gap in the market for something that felt more young and fresh." She was headhunted at Spoons and joined them at the dawn of internet journalism. "It was quite frowned upon outside of Cambridge. When I mentioned it for my interview at The Telegraph, I got funny looks."
Across her career, Ellie cites different figures who were there at the right time to guide her. Interestingly, she describes each job as a certain form of 'education'. At The Telegraph, she recalls learning to write very quickly under the guidance of Lisa Armstrong. At British Vogue, she credits Enninful for teaching her about imagery, Sarah Harris for showing her the ropes around luxury, and former Chief Editor Alexandra Shulman for nurturing her writing.
"Watching someone re-energise a magazine doesn't happen very often and it was very interesting to be there"
I am keen to ask her about Shulman's departure from Vogue and the media frenzy which ensued. She answers with caution not because she has anything defamatory to say but because she maintains a deep respect for both editors. "I think the media really enjoyed spinning a story of Old Vogue vs New Vogue". She praises Shulman as an "experienced journalist [who] would sit down and edit my copy with me." Enninful, meanwhile, is more "visual". Given his background as fashion director of i-D and W Magazine, this comes as no surprise. "Watching someone re-energise a magazine doesn't happen very often and it was very interesting to be there."
It was late October last year when we spoke and Murray Edwards (or New Hall, as Ellie remembers it) was in the news. Last Michaelmas, the college's plans to host seminars on family planning was met with fervent criticism. Ellie chimes in, lending her support to conversations about fertility within the context of sex education, though she concedes that it was "curious having a conversation at an all-female college since the onus is placed on women alone when fertility affects men as well."
The attachment she has to her alma mater comes to the fore when we discuss her time at Cambridge. She recalls collecting Chelsea buns from Fitzbillies for the Lacrosse team, drinking coffee at Benet's on King's Parade, attending her first May Ball. "I felt so lucky to be there so I naturally put pressure on myself to optimise my time. I was so worried about meeting a deadline, scoring a goal in lax, writing a good piece for the Tab." She has learned, ten years on, to remain open to serendipitous opportunities. Perhaps this was what motivated her move across the Channel with her boyfriend. "It was something we always talked about so we decided to take the plunge." C'est la vie.
I write this, months later, having picked up an old copy of Vogue. I run my bath, pour myself a glass of pineapple juice, and start reading. On page 165, I come across a piece on the rise of resale. Eloquently written, well-analysed, and with a hint of British wit. I glance over the title and notice a familiar name. Centre of the glossy pages of Vogue – the most important fashion magazine in Britain – was Ellie's name printed in bold. When, at the beginning of our conversation, she mentioned the likes of Suzy Menkes, Vanessa Friedman, Kate Phelan as figures in fashion she looked up to, I wonder whether she realised that her name has now joined their ranks.
Now, do you believe me when I say she is living the dream?