Over a thousand students and residents staged Cambridge's largest-ever pro-Palestinian demonstration earlier today (28/10), with speakers calling for the University to divest from Israel.
Protesters claimed the University has been "making money at the expense of Palestinian lives" and promised to "kick out" Cambridge's Labour MP for his response to events in Israel and Gaza.
A speaker from Cambridge's Palestine Solidarity Society (PalSoc) addressed the crowd, saying "Gazans living in this country can't sleep at night. They deserve better than this government, better than this country, better than this university."
Israel's retaliatory airstrike campaign has been ongoing for three weeks, following the October 7th Hamas attacks.
Ground force operations were commenced in Gaza last night (27/10), in what Prime Minister Benjamin Netanyahu called the "second stage" of Israel's military campaign. Casualty figures are still unknown due to the cutting off communication networks yesterday evening.
"What I see in Gaza is a people in faith. A people with outstanding bravery. A people with indomitable spirit", the PalSoc student said.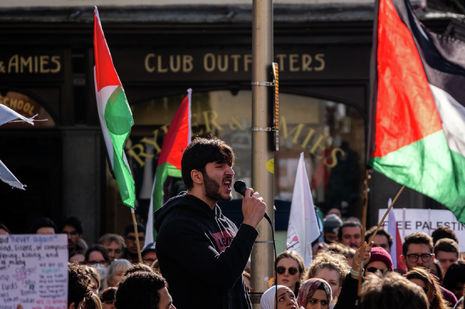 Several speakers called for Cambridge's response to events in Israel and Gaza to extend to divestment, saying the university is currently a "stakeholder" in organisations that "unleash brutality on Palestinians".
Pressure on the University has been building since almost 1500 students and staff signed a letter demanding Cambridge "assess and sever financial ties to the Israeli government" last week.
Cambridge's removal of financial ties to the Russian Federation after the invasion of Ukraine was cited as precedent for this type of decision.
In March 2022, Cambridge publicly released and largely brought to an end its connections with Russia through university endowment fund investments, research funding, donations, and academic partnerships.
Pro-Palestinian student societies have suggested that Cambridge's connections to companies involved in Israel's military operations should be included in any potential university evaluation. Israeli armoured vehicle manufacturer Plasan and more well known corporations like Boeing, BAE Systems, and Caterpillar have been among those mentioned.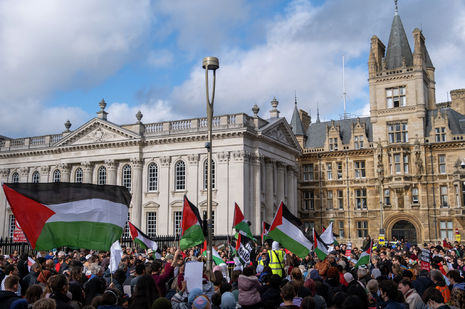 One speaker justified movements to boycott companies by saying "your power is in your money."
The university has not responded to this demand, in the wake of parliament debating the government's anti-divestment bill earlier this week.
The bill will prevent public bodies from campaigning against, boycotting or sanctioning international territories, unless that is endorsed by the UK government's own foreign policy.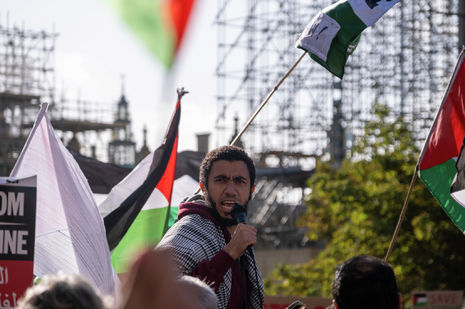 MPs critical of the bill called it a "violation of freedom of speech" and "draconian" in the House of Commons on Thursday.
Other protestors also called for Daniel Zeichner, Cambridge's Labour MP, to be "voted out" at the next election over his response to pro-Palestinian constituents' concerns.
One speaker drew parallels to how Labour MPs were electorally "punished" for their support of the Iraq war.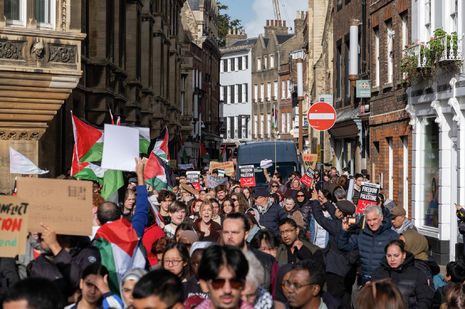 The speaker wrote to Zeichner asking for a condemnation of Israel's retaliatory air strikes, and claimed to have received a response that "didn't even call Palestinian deaths deaths."
This comes as Labour Leader, Sir Keir Starmer, has come under pressure in recent days over his position on Israel and Gaza.
Earlier this month, Starmer was asked in an interview whether it was "appropriate" for Israel to cut off the supply of power and water to Gaza, to which he responded: "I think that Israel does have that right."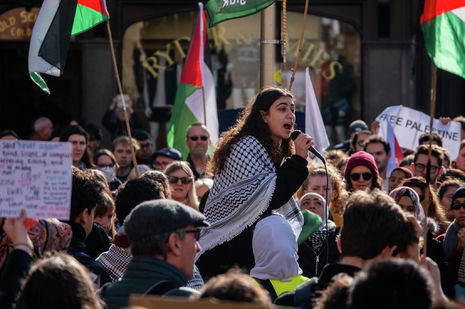 The International Centre of Justice for Palestinians has since notified Labour leadership and the Prime Minister of their intention to prosecute UK government officials for "complicity in war crimes in Gaza."
Starmer is also facing rebellions in his own party, with resignations of Muslim councillors and senior Labour figures calling for a ceasefire.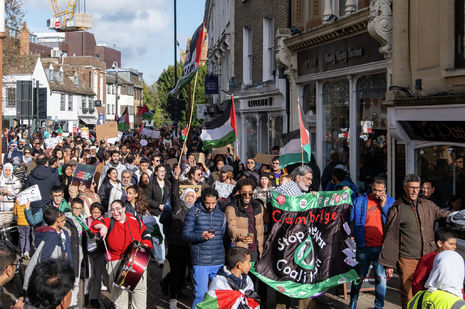 Over the course of the demonstration, both student and resident protestors repeatedly chanted "from the river to the sea Palestine will be free".
This specific chant has been the subject of controversy, after Home Secretary Suella Braverman instructed the police and crime commissioners earlier this month that it could amount to a racially aggravated section 5 public order offence.
Education Secretary Gillian Keegan has also written to UK university vice-chancellors, telling them to use the government's antiterrorist 'Prevent' system to deal with any suspected incidents of support for terrorism.
There was a heightened police presence compared to Cambridge's pro-Palestinian demonstration two weeks ago, with law enforcement officers now accompanying police liaison officers.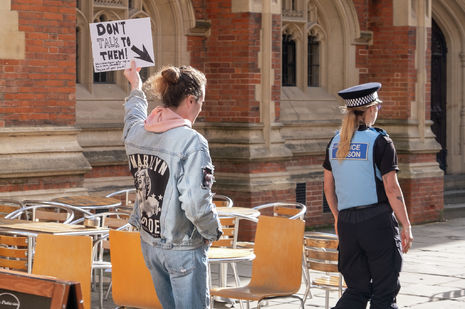 This comes after Vice-Chancellor Deborah Prentice announced last week that the University Security Section will be on "alert" for "any activity that might make members of the Jewish community feel unsafe."