A Just Stop Oil (JSO) activist staged a demonstration at King's College yesterday, following similar actions at Oxford, Bristol, and Exeter universities.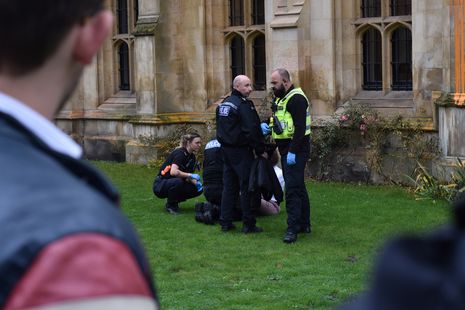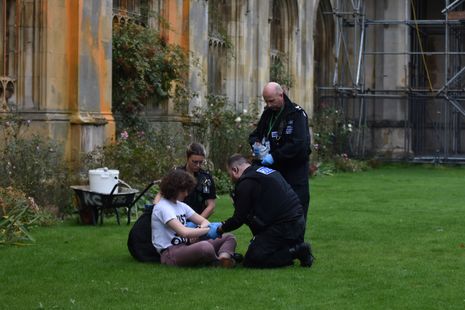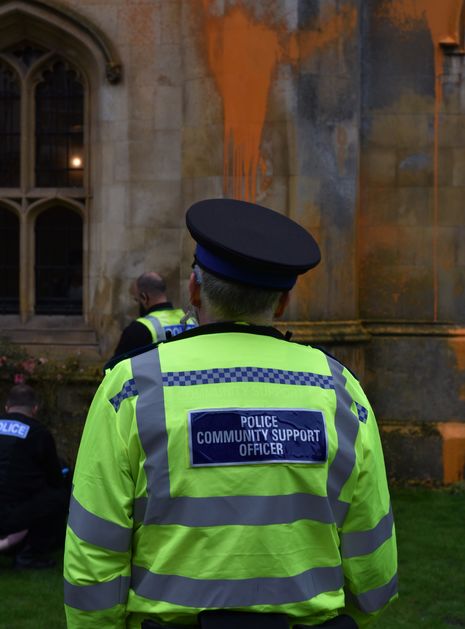 A protester sprayed the facade of the college with the movement's signature orange paint, before remaining sat in front of the College for at least an hour, while police attended to the scene. Police initially handcuffed the demonstrator, but then removed the restraints before bundling the protester into a van.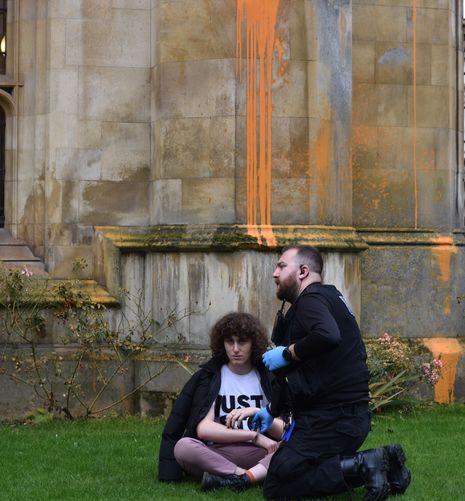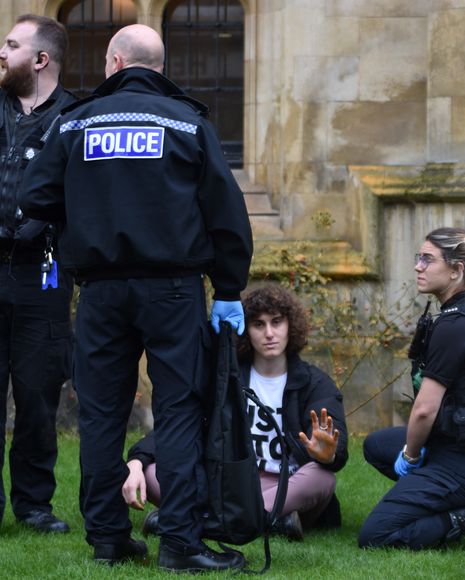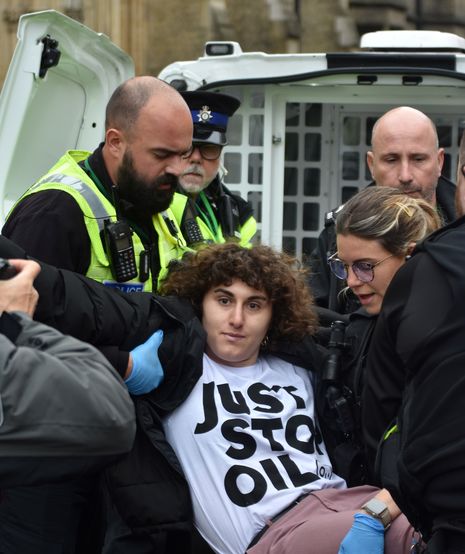 Just Stop Oil demands that the Government issues no new oil, gas, or coal licences, and their divisive tactics have caught headlines in recent years.
"We are alive at a pivotal point in history and what we do now will determine the future of humanity," read a leaflet being handed out by members of JSO on King's Parade.
One student watching the demonstration said: "JSO represents the interests of many students here at Cambridge, and this has caused no disruption to our day."
"We're in the eleventh hour, we're facing absolute human extinction, and I'm glad that this has happened today," they said.
Workmen who were also at the scene expressed their frustration at the group's tactics. One said that, though they have sympathy for the cause, JSO's strategy moves public sentiment against climate action: "That just pisses people off more, it's childish that they just like the pictures and stuff. They like the publicity for that, but it's not giving them the right press."
Another student said: "I don't think vandalism is the right option. [...] This thing's been around since before oil was invented, why are you throwing paint on this?"
Shortly following the demonstration, the College emailed students, saying: "I know that this will cause some upset and distress amongst the community. If you are worried, concerned, or impacted in any way by this event please do reach out to sources of support around the College such as your Tutor, the Welfare Tutor, Chaplain, or the Porters."