In the early hours of 9th June 2017, it was becoming apparent that Labour had turned a rout into a heroic defeat. The shocking exit poll showed Labour gaining a considerable number of seats and the Conservatives left unable to form a government.
In Cambridge, Labour-supporting students had gathered outside the count at the Guildhall to hear the results. Nick Saunders, former co-chair of Cambridge University Labour Club, had been waiting outside from 1am in the morning. Then, at around 3am, promising news for Labour leaked out. "Someone said 'it might be 5,000 majority, but don't get your hopes up; it's probably not.'" Cambridge was supposed to be a tight battle-ground seat. "So when we found out it was 13,000 we basically lost it."
For the second time in two years, Labour activists gathered outside the count sang 'The Red Flag' to celebrate their shocking victory. Labour's Daniel Zeichner had defied the odds, successfully defending his seat against the Liberal Democrat candidate, Julian Huppert. Not only that, but Cambridge had become one of the safest Labour seats in the country, a momentous achievement for the local party.
In 2015, Labour unexpectedly won the seat from the Lib Dems with a majority of just 599 votes. In 2017, just two years later, they had a majority of 12,661. This is a startling change considering that in 2010, the Lib Dems had held the seat with a majority of 6,792 and Labour had come in third place, behind the Conservatives. Between 2010 and 2017 there was a 27.6% swing to Labour. To give some perspective of how big that is, the nationwide swings to Labour between 2010-2015 and 2015-2017 were 1.4% and 9.6% respectively.
For Labour, this is a staggering achievement; for their opponents, the Lib Dems, it is one part of a bleak picture. Nationally, the party held 57 parliamentary seats in 2010; it now holds 12.
In 2017 the Lib Dems had hoped to win Cambridge back; indeed, it looked likely that they would. Labour's polling was abysmal and the Lib Dems seemed to be gaining ground; Labour's ambiguous position on Brexit and its leader's apparent Euroscepticism seemed to sit uneasily with Cambridge voters, 70% of whom voted to remain in the EU. The Lib Dems, meanwhile, had resolutely backed a second vote on the EU ever since the referendum. Polls showed Labour leader Jeremy Corbyn's popularity was at rock bottom, and many Labour activists feared that life-long Labour voters would stay home to register their discontent with the party's direction.
Were Labour's shock victories the result of a 'student awakening' or 'youthquake'? Are there deeper causes, like the growth of insecure work and rising house prices? Many commentators have written that Labour is becoming more metropolitan, more middle class; does the result in Cambridge really support this?
"Labour activists are surprisingly apprehensive about their ability to hold on to the student vote and the local Lib Dems seem determined to outflank Labour on left-wing issues like social housing"
What do events in Cambridge mean for the Lib Dems? Their narrow local loss in 2015 could be viewed as a one-off, a reaction to their years in coalition with the Conservatives. From that perspective, it could soon correct itself. 2017, however, indicates that something tectonic might have happened, permanently weakening the party.
The reality seems paradoxical: Labour's support in Cambridge is more widespread and deeply rooted than simply strong support among students, it seems powered by long-running changes in the city's economy; at the same time, its grip is more fragile than many assume. Labour activists are surprisingly apprehensive about their ability to hold on to the student vote and the local Lib Dems seem determined to outflank Labour on left-wing issues like social housing. The current state of flux in British politics, which sees both a Prime Minister and Leader of the Opposition asserting their desire to change the status quo, means that what happens next time voters go to the polls is almost impossible to predict.
2015: The rise of Zeichner
At the start of the 2015 election campaign, Cambridge was not a high-priority seat for the national Labour Party. Activists were bussed out to help in other seats. Members recounted holding campaign days in Stevenage, a seat which Labour was far more hopeful of winning than Cambridge, but which the Conservatives held with an increased majority in the end. Winning it would have required a considerable swing from the Liberal Democrats to Labour. In 2015, as late as election night, the feeling inside the Lib Dems was that their incumbent, Julian Huppert would hold the seat, even on a very bad night.
Some of the Libs Dems I spoke to believed that in 2015 they narrowly won the town but lost the student vote, swinging the seat to Labour by a small margin. Even without the legacy of tuition fees, the student vote is difficult for the Lib Dems to gain. The Lib Dems have a strong reputation for campaigning on local issues; both Labour and Liberal Democrat sources noted how good the party was at "pavement politics". Understandably, geographically-mobile students have little anchoring them to Cambridge, so tend to care less about local issues compared to national ones. Being resident in college accomodation, they are virtually impossible to canvass via telephone or doorstep. The classic Lib Dem strategy of building support through local campaigns cannot be applied to students.
"The second, related to this, is the way the Liberal Democrats like to perceive and portray themselves as a party driven by 'rational policy'"
At the same time, sources from Cambridge University Liberal Association (CULA) were keen to combat the image of the student body as solidly Labour, particularly in 2015. It's been a general rule of thumb among some activists that science students tend to be warmer to the Liberal Democrats than humanities or arts students. There are two possible reasons for this. Firstly, Julian Huppert promoted his background as a scientist and of the need for scientists in politics. According to the LIb Dem's doorstep conversations, this seems to be effective with professional scientists in Cambridge. The second reason, related to this, is the way the Liberal Democrats like to perceive and portray themselves as a party driven by "rational policy". This support seems reflected in the committees of the two student clubs: Cambridge University Liberal Association has twice as many science students on its committee as Cambridge University Labour Club (CULC).
The Liberal Democrats hoped to hold onto the seat by fighting the 2015 campaign based on Huppert's record in government. In contrast, Labour's campaign was more focused on national issues rather than on Zeichner. Labour activists agree on this: despite also standing in 2010, Daniel Zeichner had very little name-recognition in Cambridge; apparently one local news poll reported that an equal percentage of people had a negative opinion of him as reported hearing of him. Huppert's incumbency also gave him an advantage; "Huppert was on the cover of The Cambridge News every week," one Labour activist noted. According to Huppert, in the end, the result was a reflection of the fact the "the national outweighed the local".
Fighting a locally-based, candidate-focused campaign, as the Lib Dems did, is not just done when a candidate is perceived as personally popular. It is a strategy often employed when a party's national brand and reputation is particularly poor. By focusing on the local candidate, the campaign hopes to distract from issues at a national level, such as an unpopular leader. Given there seems to be considerable anti-Tory feeling in Cambridge (the Conservatives haven't won the parliamentary seat since the 1980s, and don't have a single county or city councillor here) it was clearly a wise decision to fight a campaign based on Huppert's record rather than to focus on the Liberal Democrat brand, which was associated with the coalition and the Conservatives.
In the end, the Liberal Democrats' attempt to focus on Huppert rather than the party failed. Cambridge went with the national tide as election night turned into a nightmare for the Liberal Democrats. After the results were read out, Julian Huppert reflected on the past five years of coalition government as a "tough time" which had obviously taken their toll.
For Zeichner, the results heralded a "tremendous victory for Cambridge Labour", though the national picture was somewhat more gloomy as the Conservatives won an outright majority. Nevertheless, Cambridge's new MP still backed Labour. Nonetheless, the next two years were to see Labour riven by bitter infighting with two leadership contests. 2016 saw Jeremy Corbyn's shock victory, which Zeichner initially seemed to welcome, declaring that "the enthusiasm which he has unleashed is fantastic." A second contest, purportedly stemming from Corbyn's lacklustre performance in the EU referendum campaign, saw Corbyn again victorious. Despite backing Corbyn's opponents in both elections and clearly holding an different view on the importance of staying in the EU, Zeichner was never declared an opposition to the leadership to the same extent as others. He stayed in post as shadow transport secretary until after the 2017 election. Depending on who you ask, this was either an admirable ask, respecting opinions in the local and national party, or a more tactical electoral recognition that while Corbyn's euroscepticism could be problematic, his support among the 'metropolitan left' meant Corbyn was not necessarily as harmful in Cambridge as it was in northern 'post-industrial' Labour seats.
2017: The return of Huppert?
At the beginning of the 2017 general election campaign, Labour seemed to be heading to defeat, nationally and locally. Going into any election with a majority of 599 votes would worry any incumbent, but for Zeichner the polls looked particularly grim. According to a YouGov poll released two days after Theresa May announced her intention to hold an election, Labour were polling at just 24% while the Liberal Democrats were on 12%. Considering that the 2015 national vote had split 30% for Labour and 7.9% for the Liberal Democrats, extrapolation from national polls suggested that the Liberal Democrats' Julian Huppert would reclaim the seat. Indeed, even on election day, Huppert was the favourite to win, with odds of 11/10 from Betfair.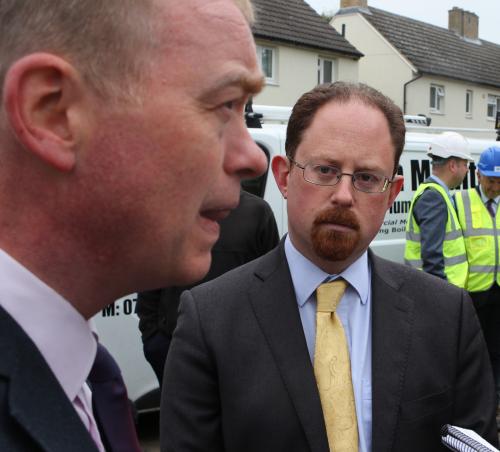 There were, however, reasons for the Labour team to be hopeful. The distribution of Labour gains in 2015 and the 'Corbyn surge' in membership seemed to indicate that the party was doing well in metropolitan areas. According to a leaked party document, a disproportionate number of new Labour members since 2015 were "wealthy city-dwellers". While this might have worried the party in seats characterised as "left behind", in affluent, educated Cambridge it was arguably more promising news.
Nevertheless, when CULC assembled for their campaign launch, a short while after the election had been called, the mood was less than optimistic. Zeichner began his speech to CULC saying: "I don't want to win by 600 votes, I want to win by 6,000." This was an idea that CULC members quietly laughed at. It looked like the tide was about to swing against Labour.
"After a few weeks it became clear on the doorsteps it was much less about Brexit than we thought"

Julian Huppert
The mayoral and county council elections held on the 4th May seemed to show the seat was on a knife edge. While the city results made it look as if the Lib Dems were narrowly in the lead, if Queen Edith's (a Liberal Democrat ward in the city but not in the parliamentary constituency) was discounted, Labour actually won the popular vote in the local elections.
After the local elections events started to decisively turn against the Lib Dems. The potency of their stance on Brexit had been neutralised by Zeichner's pro-Remain stance. For example, he consistently voted against triggering Article 50, defying a three-line whip from Corbyn to do so. Huppert admits that Zeichner's incumbency certainly helped him "claim he was more pro-EU" through parliamentary votes, although "he didn't vote the right way on everything". Yet national events play their part too. In the words of one Lib Dem, "after a few weeks it became clear on the doorsteps it was much less about Brexit than we thought". What's more, the "distraction" Tim Farron created after refusing to deny that homosexual sex was a sin on the first day of the campaign seemed to dog the party from then on.
But the turning point, Huppert tells me, was really "the Tory manifesto disaster". Not only was the Conservative manifesto uncosted, protecting Labour's manifesto costings from further scrutiny, but it created a narrative of needing to stop the Conservatives at all costs. Policies like the return of grammar schools, the cutting of free school meals and the 'dementia tax' meant that cemented the image of the Conservatives as 'the nasty party'. "I had a lot of people who said 'Look, I'm a huge fan of yours, I'm a huge fan of the Lib Dems, the Lib Dems are great, but we have to stop Theresa May and therefore I have to vote Labour.' Now, that's not right here, but that was the narrative."
Corbynmania?
While Tim Farron was dogged by questions about his faith, the public was rapidly warming to Jeremy Corbyn. Among students, the Lib Dems certainly see social media as crucial in Labour's win. As one put it, "passive support from newsfeeds and people liking things about 'Jezza'" limited the impact the Lib Dems could make through conventional methods like leafleting."
For Will Smart, former CULA Chair and Lib Dem activist, this became obvious when Jeremy Corbyn arrived outside Cambridge's Senate House for the television debate and was greeted by rapturous cheering. As spin-doctors and politicians descended on the Senate House and the makeshift media-room at the Union there was a sense that Labour was gaining the initiative. As the other party leaders rushed to their cars after the debate, Corbyn emerged to address the crowd and to eat a Pringle. The dramatic nature of this surge in support can't be overestimated. Smart notes that, at the beginning of the campaign, "I had a few people, including Labour members, saying 'yeah, I'm a Labour member, but I can't vote for Jeremy Corbyn and I'm voting Lib Dem.' But by the end of the campaign, things had changed. For both local voters and students, Tim Farron was the issue."
The fact Farron could not do an interview or pronouncement without having to face questions about his faith and views on homosexuality massively inhibited the Lib Dems' ability to promote their message. To activists, the loss of the "ability to push the news cycle" and "make the election about Brexit" were critical in determining the result in Cambridge.
"I remember as a boy going to big political rallies with my Dad; Corbyn kind of recreated that"

Rod Cantrill
There are two things the Lib Dems have consensus on: their policies were good, but their leader performed abysmally. This then lead to a failure to communicate their message. Lib Dems constantly mention an Institute for Fiscal Studies (IFS) report that highlighted the fact the Lib Dems had the most egalitarian and redistributive manifesto. But this did little good when they weren't able to speak to the electorate. For Lib Dems, the issue was that Labour and Corbyn came to be seen as the opposition. Whereas Labour staffers boasted of the resonance of their manifesto, the Lib Dems struggled to get any traction.
Prospective Lib Dem candidate for Cambridge, Rod Cantrill, sees both Corbyn's platform and style as important in explaining Labour's victory over his party. "I think what the public really want is politicians who have a positive policy platform of what they will do to make your life better, and he had that."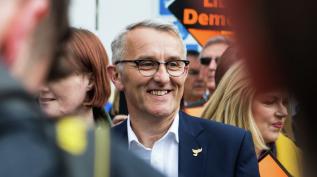 "I remember as a boy going to big political rallies with my Dad; Corbyn kind of recreated that. They weren't stage-managed like the Tories or to a certain extent we've moved into; they were raw."
It was not necessarily that Corbyn became more popular with everyone, but he certainly became more palatable. Corbyn's strong performance and Farron's failure meant that people voted Labour both in spite of Jeremy Corbyn and because of him.
A city of the champagne socialists?
Labour's performance in 2017 and indeed over the last few years has been seen by some as a sign that the party is becoming more middle-class. Seats like Cambridge experienced massive swings to Labour, but other seats like Stoke-on-Trent South and Mansfield, which have been described as 'post-industrial' and dominated by traditional working class voters, were taken by the Conservatives. It's also been argued that Labour's surprising gains were down to a 'youthquake', or a shocking increase in turnout and Labour support among young voters and students.
How much impact did students have in Cambridge, then? It is true there was a noticeable swing to Labour among students. In Varsity's 2015 poll, 32% stated an intention to vote Labour; in 2017 the figure was 61%. The remarkable difference between the two is how effectively Labour hoovered up Green voters, who dropped from 22% of students to 2.4%. While this accounts for the collapse of the Green vote in 2017, it doesn't account for all of Labour's gains.
But as Rhiannon Melliar-Smith, CULC co-chair, highlights, Cambridge isn't the city many see it as. "I think that it's easy for us to say as students, 'Cambridge is really middle-class so it's bad that they're all voting Labour.' At the same time, there are a lot of really impoverished areas in Cambridge." As Melliar-Smith points out, Cambridge is the most unequal city in the UK.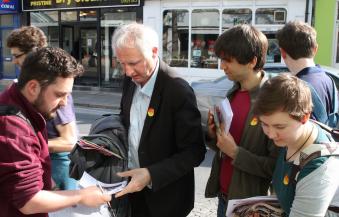 Cambridge's economy may have boomed in recent years, but that growth has not been shared by all its residents. One in ten households earns less than £16,518 a year. Poverty is concentrated in the north and west of the city, which, tellingly, tend towards Labour.
Nationwide, academics have shown that Labour tended to do better in constituencies with large numbers of people in the "precariat", those workers at the bottom of the pile who suffer from insecurity in terms of employment and housing.
Multiple facts indicate it was this group that were responsible for the massive swing to Labour in 2017. This group are generally the least likely to turn out to vote, particularly in local elections, explaining the gap between local and national results in 2017. The remarkable thing about the past three elections is how constant the raw Lib Dem vote has been; Labour's victory has not come from converting Lib Dems. Voters who seem to have switched to Labour from the Green Party in 2017 would only account for a quarter of Labour's surge. This is something even Huppert agrees on: "One thing that Labour did very effectively was getting in new people in to vote. You can see that in who actually showed up, absolutely."
Turnout in Cambridge was significantly higher than the last election, but the idea this was entirely down to students is fiercely contested. Nationally, there's evidence the higher turnout may have been pushed up by slightly older voters, particularly those between 24 and 45. Locally, activists estimate the student vote is about 12,000 strong, taking into account international students, Anglia Ruskin students and the fact that Girton and Homerton are in a different constituency. Considering the scale of change with 2015, it seems unlikely that a shift in the student vote was entirely responsible for 2017's shock result. The reality is likely a combination of both the engagement of Cambridge's most precarious workers and a swing to Labour among students.
"Newnham ward, the Liberal Democrat's safest in 2017, has the highest average house price in the city"
Then there's the unique nature of Cambridge Labour Party. While most local parties organise at a branch or constituency party level, Cambridge Labour Party organises at much smaller ward level. While this can lead to confusion, with ten wards all wanting their own message to take priority, it's arguably allowed the party to adapt to the massive disparities between wards.
The new ward of Chesterton is excluded and Queen Edith's is included
On the other hand, many in Labour like to imagine that the Lib Dem base is composed of "wealthy property owners". As much as this is a generalisation, in Cambridge, there seems to be some truth in it. As average house prices by ward fall, based on the 2017 local elections, Labour's lead rises. Newnham ward, the Liberal Democrat's safest in 2017, has the highest average house price in the city.
Dead parrots? The future of the Liberal Democrats
In 1990, Margret Thatcher mocked the Lib Dems' new logo, supposedly a yellow dove, using Monty Python's 'dead parrot' sketch. For all of Thatcher's smugness her political career was over within a year, while the next 11 years saw the Liberal Democrats double their representation in parliament. In short, commentators and politicians have underestimated the Liberal Democrats before.
Cambridge has a history of volatility and shock election results. As the Lib Dems' new parliamentary candidate, Rod Cantrill, points out, Labour's 12,000 majority is a "big number". Yet in 2005, the Lib Dems defeated a Labour majority of 8,500 to claim the seat in 2005 with a majority of 4,339. A Lib Dem victory in Cambridge at the next election seems unlikely, but it is hardly unprecedented.
"I think that reference to 2001 and 2005 is important," says Cantrill, "because actually the Iraq War was the catalyst for a lot of that change. And actually the interesting thing is that if there is an election in the next 12 to 24 months, predominantly I think it will be driven by Brexit."
Cantrill believes that as the consequences of Brexit begin to bite, Labour's ambiguity on the issue at a national level will cause voters to switch to the Lib Dems.
However, Cantrill's praise of Labour's campaign in 2017 seems genuine. Unlike Huppert, he's happy to place responsibility for Labour's victory with Labour, rather than with Tories or simply Tim Farron's failure. While Huppert seems downbeat about the direction of politics and the "rise of fundamental viewpoints and of people refusing even to see [common] space between them," Cantrill sees the key to Labour's success as articulating a "positive platform".
While I'm sure the two men would agree somewhat, such a difference in emphasis is striking. Huppert seems wary of the growth in the binary and oppositional nature of political views in recent years. While Cantrill notes the positive vision in the Corbyn project, Huppert is far more pessimistic about the current climate. "It's now become this very purist good versus evil," he says. "I think that's really toxic and I think that's really poisonous for the sort of evidence-based policy making that I would like to see." On the other hand, Labour Club Co-Chair Melliar-Smith see these changes as something more positive. In her words, with Corbyn, "you either love him or hate him," but the fact the public is invited to have such binary opinions has "sparked a more interesting national conversation about politics."
It's still uncertain whether Corbyn could prove more damaging for Labour's prospect in a future election. An election in which Corbyn has no perceived chance of getting to Downing Street like 2017 would be qualitatively different from one which asks people whether they want Corbyn as Prime Minister. The whole issue of whether people voted for Labour because of or in spite of Corbyn could arguably scupper Corbyn's chances of getting to Downing Street and Labour's grip on Cambridge. On the other hand, Melliar-Smith plays down his divisiveness. "I feel like there was a lot of 'in spite of' and a lot of 'because of' [in 2017] and that's just what a broad-church left-wing party is like in its nature."
Labour seem buoyed by their ability to maintain their hold on the local council. May's local elections resulted in each party taking one ward off the other and with the Lib Dems gaining one from an independent. Neither party seemed to expect a breakthrough and indeed none materialised. The lack of change in Cambridge stands in marked contrast to Richmond and South Cambridgeshire, where the Lib Dems swept the Conservatives off councils. It seems the Lib Dems are having a far easier time winning over former Conservative voters who voted Remain than they do with Labour Remainers who don't see eye-to-eye with Corbyn.
For the Lib Dems, capturing the spirit of change and radicalism may be the way forward. The party's gains in the mid-2000s (including Cambridge) came with a perception that they offered something different and were to the left of New Labour. Standing against the Iraq War marked them out and in the 2010 election debates Nick Clegg was successful in presenting himself as different to Cameron and Brown. This enabled the party to break out and continue to gain votes.
Yet currently, many party members overtly self-describe as "liberals" and identify themselves with "rational policy". These are hardly labels with mass appeal with the electorate. Ultimately it is the leadership of the party which will determine whether they can get past these obstacles.
Whenever I asked Lib Dems their opinions about their current leader, Vince Cable, the response was always positive. Cable certainly seems to have more credibility and commands greater respect from the media, but he isn't exactly inspiring. The reality is that Cable is interim leader in everything but name. Completely unprompted, Lib Dems started to talk about who could come next from the beginning. Jo Swinson, deputy leader and MP for East Dunbartonshire, and Layla Moran, MP for Oxford West, are frequently mentioned. Given how vital leadership was in 2017, it seems the answer to the question of who will lead the party will determine whether the Lib Dems can take Cambridge back.