I recently turned 20; the grand finale of my adolescent years. Birthdays always make me cast my mind back to the years that have shaped me – and this was especially true at the great loss of '-teen'. I have always struggled to remember my childhood with any clarity, it's more a spattering of random moments. However, I have always found that music suddenly plunges me into a vivid recollection. This is unsurprising though, given that music is the backdrop to most of our lives, binding our autobiographical moments to specific tunes. Music is reflective of the person, of the soul. This playlist attempts to map my life so far in melodies.
1) "Torn" - Natalie Imbruglia (1997)
I have such a strong memory of sitting, legs crossed, in front of the TV watching this music video on MTV. I was probably far too young to love this song – but I definitely did. Today I resonate with the immense sadness Natalie's lyrics depict, but at the time I just enjoyed singing (probably more like shouting) along to the chorus and bridge.
2) "Buffalo Soldier" - Bob Marley (1983)
When I spoke to my parents about writing this article I mentioned that Bob Marley always makes me nostalgic, but I couldn't put my finger on why – and apparently it is because at 3 years old both "Buffalo Soldier" and "Three Little Birds" were my regular car playlist requests.
3) "Whistle While You Work" - Disney (1938)
Disney movies were a massive staple of my childhood, and my favourite Disney Princess was Snow White. I used to dress up as her regularly, and one of my favourite photos as a child features me dressed in this costume, little red bow and all.
This song from the film "Snow White and the Seven Dwarfs" reminds Anna of childhoodYOUTUBE/ 4EVERTHEDISNEYSONGS
4) "Life is a Highway" - Rascal Flatts (2006)
Another Disney moment, but one that marks my little brother being born. He loved the Cars movies when he was little. This is honestly still a jam, and both my siblings and I unashamedly listen to it often.
5) "Son Of Man" - Phil Collins (1999)
I have a very deep love for Phil Collins. I genuinely don't think I have ever come across one of his songs that I didn't love, so picking my favourite was a monumental task. While "Son Of Man" is not my very favourite (I think "Jesus He Knows Me" by Genesis wins that top spot), it is the song that first introduced me to Phil. Simply life changing.
6) "Happy Birthday" - Stevie Wonder (1980)
My Dad used to play this on our birthdays every year. My sister hated it, but to me, it was a marker of my birthday, so I loved when it rang out of the silver CD player we had that dominated our bookshelves.
The iconic "Push the Button" is a noughties favouriteYOUTUBE/ SUGABABESOFFICIAL
7) "Push The Button" - Sugababes (2005)
This was my favourite song on the first album I ever owned. My sister and I shared a bedroom when I was little, and we used to sing along to this song together a lot (probably with corresponding choreographed actions).
8) "I Wish I Was A Punk Rocker (With Flowers in My Hair)" - Sandi Thom (2005)
This was one of my sister's favourite songs, and one I strongly associate with my childhood bedroom. Every time I hear it I think of her, and how we used to run out of breath attempting to sing along in time.
9) "Beat Again" - JLS (2009)
The last of the childhood bedroom trifecta.
10) "We Don't Need Another Hero" - Tina Turner (1985)
During the holidays I often stayed at my Grandma's, and we used to alternate between her Tina Turner and Boyzone CD the whole journey from Cornwall to Wolverhampton. "We Don't Need Another Hero" was my favourite to sing along with her.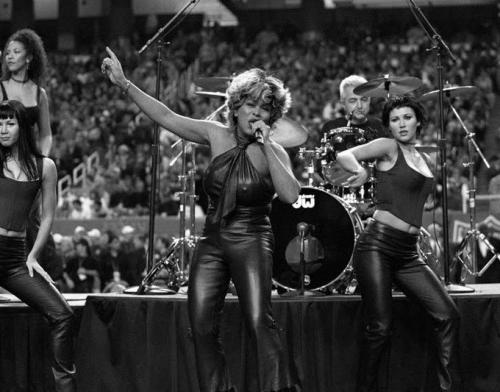 11) "Close Every Door" - Joseph And The Amazing Technicolor Dreamcoat by Andrew Lloyd Webber and Tim Rice (1968)
This song marks the period in my childhood when I pursued acting, and also reminds me of the years of my life that I attended Stagecoach. Joseph was my first 'proper show', as I was in the chorus when it came to The Hall for Cornwall.
12) "Hall of Fame" - The Script (2012)
This was the song that my class sang to close our Year 6 assembly. I remember that I was very excited to be doing a Script song for this assembly because I loved "The Man Who Can't Be Moved".
13) "Euphoria" - Loreen (2012)
I am a huge lover of Eurovision. It's a tradition for me to watch it every year, and I always get rather obsessed with the songs. "Euphoria" is one that has stuck with me and all my siblings, and I would argue is one of the greatest Eurovision songs of all time.
Anna and her siblings love the anthemic "Euphoria" by Swedish contestant LoreenYOUTUBE/ EUROVISIONSONGCONTEST
14) "It's Not Right But It's Okay" - Glee Version (2012)
My iPod shuffle was almost entirely dedicated to Glee covers of songs, which is funny considering I have only ever watched a couple of episodes of the show. I specifically had this song on repeat for hours while I packed up my childhood bedroom as I prepared to move from Cornwall to Bristol.
15) "Uptown Funk" - Bruno Mars (2014)
Now, I don't actually like this song, but it literally followed me for the entirety of 2014 so it deserves its place on this list. I was surrounded by it against my will – in singing class, in dance class, at school...
16) "Voodoo Doll" - 5 Seconds of Summer (2014)
The first ever concert I went to was 5 Seconds of Summer, and this is probably the basis of why I love going to gigs on nights out. "Voodoo Doll" was the first song of theirs I was obsessed with.
17) "Elephant Stone" - The Stone Roses (1988)
I went through a period of exclusively wanting to listen to music that my parents introduced me to. My mum loves the Stone Roses, and we always put on The Very Best of The Stone Roses album when we are driving somewhere together. "Elephant Stone" is my favourite song on this album.
18) "Wait for It" - Hamilton (2015)
On my 17th birthday, my family took me to see Hamilton at the West End. "Wait for It" was the first song I heard from the show, and it started my love for the musical.
19) "When You're Looking Like That" - Westlife (2001)
Now that we're older, I have fewer moments where I can sing at the top of my lungs with my sister. But we always play this song in the car and shout along. So, for me, it is a marker of both of us learning to drive.
20) "After Rain" - Dermot Kennedy (2018)
I adore Dermot's folk style and love the Celtic influences in his song lyrics. His music is very melodic and beautiful, and was the study soundtrack to my first year at Cambridge.
Choosing this playlist was harder than I expected it to be. I knew music was reflective of the person, but I didn't realise how much it formed the bonds between myself and people I love. Akin to the way our mouths remember the lyrics to our favourite songs, our feet remember the steps to primary school disco dances, and music sticks in our brains and our bones.