It's the end of July 2021, and I'm about to enter my third stint of isolation in eight months. This will be my shortest isolation period yet, but in an attempt to find something to pass the time I've decided to catch up on some music, listening to a different album every day. Some are new, and some are old classics that I'm slightly ashamed never to have listened to. So, please join me in my isolation listening party!
Day 1: Happier Than Ever (Billie Eilish)
Billie Eilish's much-anticipated sophomore album was released today, and it was the first thing I listened to when I woke up. Like many, I was somewhat underwhelmed by some of the singles, so was pleasantly surprised by how much I enjoyed the record. The seamless transition between "NDA" and "Therefore I Am" added slick cohesion and the title track was jaw-dropping. The second half of "Happier Than Ever" is unlike anything we've heard from Eilish before, and I would love to see her do something like it again. "Oxytocin" gave me the heart palpitations I've come to expect from her, and I can't wait to hear it in a club. Overall, Happier Than Ever was a great soundtrack to the start of this round of isolation, as its themes of fame and fear are made relatable on a record that is sonically fairly similar to Eilish's debut, with a few twists and turns that will cement it as one of the year's best.
Billie Eilish embraces a new sound in title track "Happier Than Ever"YOUTUBE/ BILLIE EILISH
Day 2: lately I feel EVERYTHING (WILLOW)
"WILLOW explores the fears of the uber-famous through the lens of an anxiety that feels relatable."
I loved "t r a n s p a r e n t s o u l" when it came out, but never acknowledged when WILLOW's full record was released. I never had a punk phase as a teenager, but there's something about this album that feels incredibly nostalgic. The sound of "G R O W" would attest to the artist growing up in the 2000s, even without the Avril Lavigne feature, as would the fade out in "4ever". lately I feel EVERYTHING fits wonderfully into a pop-rock tradition, with the bizarre caveat that its creator is the child of one of the most famous couples on the planet. But, similarly to Eilish, WILLOW explores the fears of the uber-famous through the lens of an anxiety that feels relatable. Is this person fake? Should I trust them with my heart? We all feel these emotions, even if WILLOW might feel she has a bit more at stake.
Day 3: Graceland (Paul Simon)
I've read the entire Graceland Wikipedia page today, so I'm positive there is nothing new to say about this album or the context in which it was made. Its age made it an interesting listen, as there is something about its genre-hopping that feels similar to a modern mixtape. Graceland, I believe, comes from a place of love and appreciation for the South African music it celebrates, and regardless of which side you take in the debate over how appropriate it was for Simon to record in South Africa during apartheid, there can be little doubt that it is one of the best albums of all time. I especially enjoyed "Under African Skies" and "All Around the World or the Myth of Fingerprints", and I will 100% be delving back into his discography.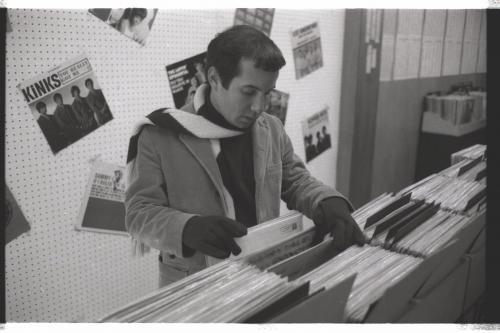 Day 4: Sling (Clairo)
I love Immunity, but my first listen to Sling a few weeks ago didn't quite hit the spot. But as "Bambi" began I realised I could appreciate this album a lot more now. Its calmness was much needed, and it saw me through most of my day. I've said before that the perfect album would be twelve tracks long, and Sling fulfils that criterion, as well as feeling like the soundtrack to a coming-of-age film about a slightly annoying teenager (one of my favourite genres of film).
Day 5: Purple Rain (Prince)
"if music isn't current or doesn't hold some form of nostalgia, it's quite difficult to really connect with"
My dad calls this album "overrated", not a glowing endorsement, and pretty contrary to popular opinion. I would say that I generally enjoyed this album, and its short length meant that I could listen to it repeatedly without getting bored. But something I've often found with music of this era is that it takes a bit of effort to really get into. There may be one song that worms its way into my brain but for a lot of my generation, if music isn't current or doesn't hold some form of nostalgia, it's quite difficult to really connect with. That's why I've said before that 2013 was the best year for music of all time (it wasn't), and why I've enjoyed Billie Eilish's new album more than anything else so far this week; music is a shared experience. I enjoyed Purple Rain but my parents aren't the biggest Prince fans, so I don't have any particular attachment to this record.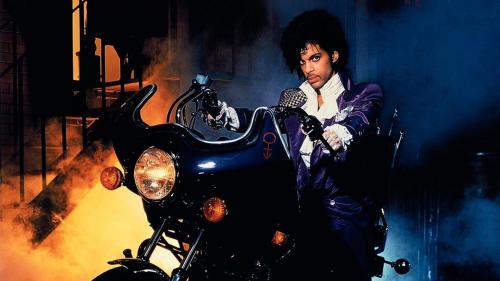 Day 6: AM (Arctic Monkeys)
This one I feel most ashamed to have not listened to, probably because Arctic Monkeys rose to prominence in my lifetime. And I often struggle not to think about Alex Turner's love letter to Alexa Chung, so I really should have spent more time with this man's discography. AM is exactly what I expected an Arctic Monkeys album to sound like, but that didn't make it any less enjoyable. And the fact that it fulfils all my expectations probably confirms how much this album for many represents the definitive Arctic Monkeys sound. Their music evolution from early hits like "I Bet You Look Good on the Dancefloor" to this more mature album is indicative of British music over the last twenty years, and it's unsurprising that I enjoyed a 2013 album so much, as it nestles nicely into that nostalgic sweet spot in my own life, in contrast to Purple Rain yesterday.
Day 7: What's Going On (Marvin Gaye)
It's the last day of isolation, and what better way to finish than with an album that topped Rolling Stone's list of the best albums of all time in 2020. I don't have an extensive knowledge of Motown or Marvin Gaye, but I did know that this album was a concept piece that explores police brutality. But it's so much more than that. What's Going On is a narrative told from the perspective of a Vietnam veteran returning home and questioning the state of his country. Its soulful rhythms and smooth melodies make it fairly easy to ignore the lyrics and lose yourself in the pure musicality of the record, so I tried hard to pay attention to the themes and issues Gaye raises, something he unrelentingly asks his listeners to do as each song rolls to the next. The spoken word of "Save The Children" really stuck with me, and I can easily see why this body of work has been so important for black American artists. A good one to end the week with.
I can't say this round of isolation particularly phased me; I've done this before (although I hopefully won't have to do it again). But this little project gave me purpose, and allowed me to explore sounds I probably wouldn't have otherwise. Music has been a comfort my whole life, and pushing the boundaries of what I would usually listen to has made it more of an adventure, which I think we've all been sorely missing in the last year or so.