The rich, feel-good soul and funk of the 60s / 70s is infused with such enlivening vibrancy and freshness that classics by the likes of Aretha Franklin, James Brown, and Stevie Wonder - to name a few - still retain the sheen of modernity and creative innovation that moved the hearts and feet of their first audiences.
The powerfully inspiring ideas pioneered throughout their work, which endures in its own right, have been picked up and reworked by some of the most excitingly creative artists in our era (think Anderson .Paak and Tom Misch), who have applied the principles introduced almost half a century ago to a diverse range of projects.
I've compiled a palette of the most influential genre-defining soul and funk classics, and some particularly compelling examples of their modern offspring.
Throughout Young, Gifted, and Black (1972), Aretha Franklin delivers a stunningly powerful performance which deftly blends soaring, gospel-esque vocals and instrumentation with subtle strands of funk, all of which is tied together by a rich, satisfying rhythm section.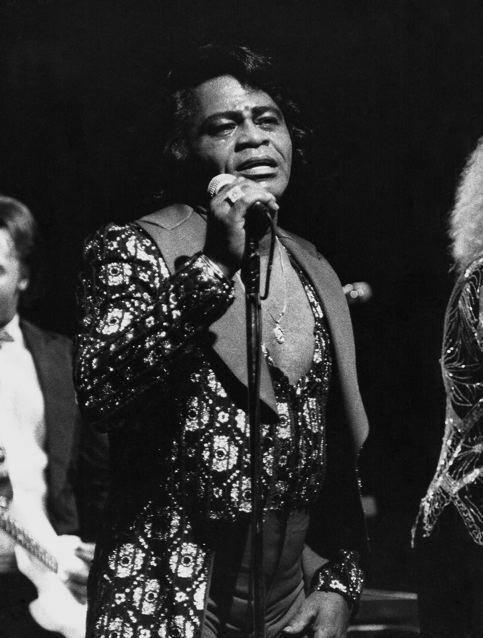 Rock Steady is the track most indicative of Franklin's occasional forays from the smooth ballad-like soul of the early to mid 60s to the heavier, increasingly jagged, and, at times, sparser rhythm and instrumentation of 70s funk. A thick, voluminous bassline locks into the legendarily deep-pocket grooves of Bernard Purdie's drumming, and, typical of the funk and disco tracks of the 70s and 80s, stabs of jangling electric guitar glimmer through the strutting rhythm sections. Franklin's vocal ability is showcased by the staggering undulations from soft warbles to shrill, almost raspy highs.
James Brown - "The Godfather of Soul" - is a pioneer of the deep pocket, bottom end grooves that have now come to define listeners' conception of funk. Whilst I Got You (I Feel Good) ('James Brown and the Famous Flames', 1966) might be his most commonly danced-to-at-weddings track, Brown's album The Payback (1973), captures a diverse, even complete, image of his roots in soul, whilst displaying flares of his exploration into a harder, groove based funk style.
"James Brown is a pioneer of the deep pocket, bottom end grooves that have now come to define listeners' conception of funk"
The first track, The Payback, exemplifies all of the qualities which have come to be considered definitive of the genre: a simple, thumping bassline dominates a substantial portion of the song's space, and a feeling of dissonance surrounds the delicate rhythm guitar holding together the minimalistically constructed beat with barbs of offset high-end. The Payback really is essential listening for anyone interested in pinning down the point at which the richly layered, melancholic breaths of early 70s soul were stripped back to the acidic tang of hard funk.
Stone to the Bone, the only other single on the record, represents a vision of funk that possesses, by traditional standards, a far fuller density of textures. Brown himself riffs on the organ throughout the song, shaping short, tasteful runs around the warm brass section and the short, infectious hooks that punctuate the track, and, indeed, the entirety of the album.
It seems impossible to discuss the development of RnB, soul, or funk without considering the contributions of Stevie Wonder. Perhaps best known for his array of joyful, chart topping RnB classics (Superstitious, Sir Duke, and Isn't She Lovely being some of the most widely known), Wonder is frequently ranked amongst fellow RnB innovators Marvin Gaye and Prince. Having topped RnB charts in 1970 with Signed, Sealed, Delivered, Wonder assumed a greater level of artistic independence, and ventured towards increasingly experimental territories from the early 70's onwards: notably, Wonder increased his use of keys in his compositions. The glorious result of his wizardry in this period is often considered to be his 1973 album Innervisions.
The opening track, Too High, frames lyrics centred around the issue of drug abuse within a busy soundscape richly furnished with electric piano, organ, and synthesised textures. Wonder notably began experimenting on a wide scale with an ARP synthesiser - which, in future funk/soul albums, became a significantly influential development. The entire track is shrouded in a psychedelic haze (mirroring flawlessly the central lyrical theme), which is further contributed to by utilisation of Hendrix-esque vocal effects.
Living for the City considers and eloquently discusses issues of racial inequality and systematic racism, themes that are rendered in an increasingly explicit nature throughout Wonder's later work. Pulsing electric piano - perhaps of the Rhodes variety - eddies in cool electronic whirls amongst poignant, angry, and tragic lyric content.
"Wistful lyrical ponderings are melded with a bouncing beat, gospel style backing vocals, and gorgeously fluent electric piano chops"
At the end of the track, sampled audio, capturing an abusive and unjust arrest, is used startlingly well, slicing cleanly through the incongruous jubilance evoked by the earlier mood of the track and reiterating the importance of the themes that run throughout.
The trailblazing virtuosity of Wonder, Franklin, and Brown is vouched for by the rich variety of neo-soul and freshly imagined funk radiating within the musical sphere in recent years. One particular artist who appears to have been handed down the miraculous creative talents possessed by the pioneers of his craft is Cory Henry. Formerly a member of funk giants 'Snarky Puppy', Henry has been building his own catalogue of stunningly original music for the past years. His 2018 album Art Of Love harbours a tempting selection of modern, jazz-infused treats - including his most successful track to date, Trade it All. Wistful lyrical ponderings are melded with a bouncing beat, gospel style backing vocals, and gorgeously fluent electric piano chops; the crowning glory of Henry's offerings across the album's spectrum. Cory Henry is a vastly promising artist who is entirely capable of carrying the funk/soul genre into the modern era with confidence.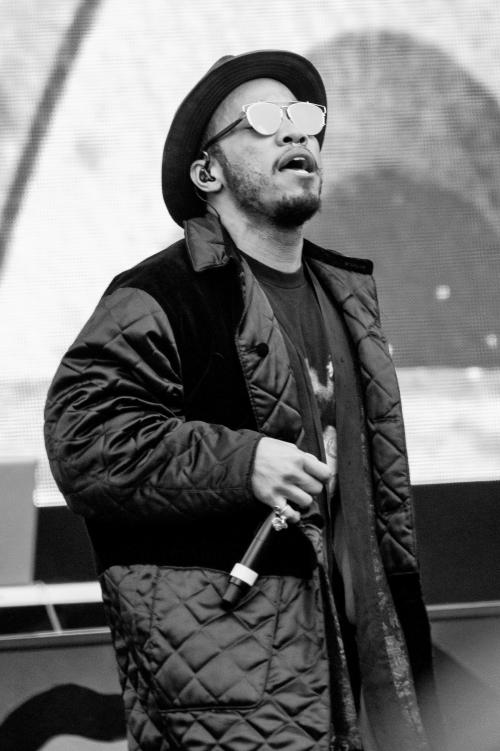 Another pocket of visionary bona fide funk and soul talent can be found in the rapidly expanding discography of Khruangbin: a Texan trio conjuring inventive and tasteful grooves akin, at times, to the work of Nile Rogers and Chic. Khruangbin's 2020 album Mordechai is an energetic and invigorating selection of funky soul with a kaleidoscopic array of inspirations, including reggae and fusion. The record's high point, in many ways, is Time (You and I), which is a disco inspired track that exhibits the bands impressive textural compositions, whilst remaining rooted in an irresistibly catchy hook.
Whilst it's impossible to overstate the range of rich and refreshing work built upon classic soul and funk foundations, I'm concluding my list with Anderson .Paak's 2019 work Ventura. Slap bass, luscious synths, poignant vocal poeticisms, and pristinely considered production make .Paak's 11 track work gleam. In the context of this selection, King James stands out: opening with a thick, sticky bassline fluttered over with airy saxophonic flourishes, the track demonstrates an inheritance of classic soul's ability to deal with vitally important themes. .Paak punctuates his punchy RnB masterclass with a poignantly raw discussion of equality and gentrification, flawlessly intertwining an incisive and vital narrative with tracks that deserves recognition amongst the classics.