The Rolling Stone magazine is one of the largest pop culture magazines in the world, shaping and informing Western culture since its first edition back in 1967. In 2003, the magazine published the most widely read article in their history: the list of the 500 greatest albums of all time. This list was curated amidst the 'death of the album' debate and set out its mission to prove the ongoing significance of the classic LP. Over 300 artists, producers and critics ranging from U2's the Edge to Wu-Tang Clan were asked to rate their top 50 albums; these were then tabulated to give this age-defining list. Apart from a slight update in 2012, this list has remained the same, acting as a bible for vinyl collectors and music fanatics everywhere; that is until September of this year, when the magazine re-released the list with 154 new entries. And so, when I caught that pesky old virus and my house got stuck in two weeks of isolation earlier this month, we thought it would be an interesting challenge to listen to all 500 albums and see if we (two overly opinionated Cambridge Undergrads) agreed with the great and the good of the music industry.
At first, we were eager to get going, excited by the prospect of discovering unheard gems and rediscovering familiar classics. However, after listening to Arcade Fire's Funeral, the 500th entry, and a momentous soundtrack to my adolescence, the enormity of this task suddenly dawned on us. Assuming the average album lasts 40 minutes, we figured out that listening to every album, back-to-back, for every second of our lockdown, 13 days and 21 hours of our 14 days would have elapsed. As much as I'd love to have spent every day and night for two weeks doing this, I decided for the sake of my degree and sanity (obviously coming as a second priority here in Cambridge) to only listen to the top hundred.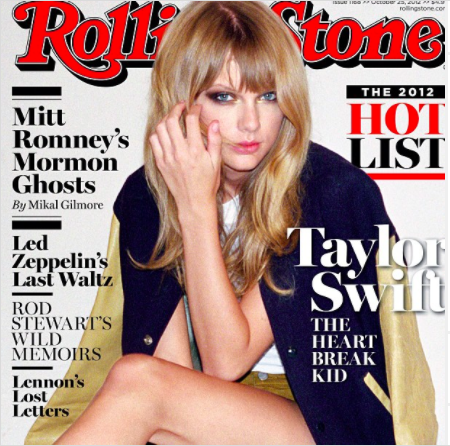 Whether it was Red by Taylor Swift, which I didn't think would make the top 500 let alone sneak in at number 99, or if it was Neil Young's After the Gold Rush and David Bowie's Hunky Dory ranked as low as 90th and 88th respectively; I was continually surprised with the order of the entrances. Hunky Dory is my favourite Bowie album, which also includes two of the greatest songs of all time in 'Changes' and 'Life on Mars'. What is more surprising though is The Rise and Fall of Ziggy Stardust and the Spiders from Mars, arguably the most iconic British album of all time not produced by the Beatles, coming in as low as 40th. From 'Moonage Daydream' and 'Starman' to 'Rock 'n' Roll Suicide', the album has everything. Has there ever been a greater concept album?
What I found most exciting about the list was the direct comparisons of modern-day instant classics with decade and even genre defining albums of the 20th century. Examples of this include: Frank Ocean's nakedly intimate Blonde (79th), coming in one above Johnny Rotten's anarchic masterpiece Never mind the b******* Here's the Sex Pistols, or Beyoncé's phenomenally heartbreaking magnum opus Lemonade, just below the greatest jazz album of all time in Miles Davis' exquisite Kind of Blue (31st in the list). Although, I feel like I should mention that John Coltrane's A Love Supreme should really be getting more acclaim than 66th as, in many jazz fanatics opinions (including my own), the majestic and unique noise created by Coltrane under the guidance of Thelonious Monk equals or betters the achievements of Davis. When listening to this tucked up in bed struggling against corona, it did give me a real sense of reassurance and calmness.
These stark juxtapositions are not only a vivid depiction of the amazing creative range of music as a medium, but they also supply great evidence for the brilliance of the album format; the aggressive and powerful message put across on that Sex Pistols album or the unbridled pureness of Coltrane's tour de force simply couldn't be produced on an EP, let alone a single.
I'm never going to do justice to every artist in this brief article, however there are few who just have to be mentioned. The list also sheds light on the contenders for best artist of all time; Radiohead, Pink Floyd, the Velvet Underground and Aretha Franklin all have four albums each on the list. Led Zeppelin and Bruce Springsteen each have five, and Bob Dylan stakes his claim as greatest solo artist of all time with a ridiculous eight albums on the list, including Blood on the Tracks featuring at no. 9. However, for me there are two obvious stand out artists, the first being the infamous Mr. Kanye West. With six albums on the list, no modern-day artist comes near him. Kanye, with the help of Justin Vernon of Bon Iver and Niki Minaj, produced My Beautiful Dark Twisted Fantasy, which, at no. 17, comes in as the greatest album of the 21st century. No other album on the list held my complete attention like this did; with the rest of Kanye's back catalogue, his immense range and incomparable ambition to be unique and push boundaries, he has propelled the whole music industry. Kanye's latest work Jesus is King pushed hip-hop forward in a way no one else has since the Beatles. Speaking of which, I won't attempt to make a critical analysis of the greatest band ever. With nine albums on the list, including five in the top forty, the stats speak for themselves. If it's the delicate beauty of 'Julia' on The White Album, the surreal yet anthemic journey of 'A day in a life' on Sgt. Pepper or just completely disassociating yourself from reality with 'I Want You (She's So Heavy)' on Abbey Road, the illustrious foursome produced an insane volume and scope of the highest calibre music ever made.
"Kanye's latest work Jesus is King pushed hip-hop forward in a way no one else has since the Beatles."
In fact, we listened to the top five albums consecutively on our last night of isolation. Abbey Road started us off, the most polished of any Beatles album and with more three-part harmonies (Lennon, McCartney, Harrison) than any of their previous records, creating a genuine sense of togetherness which struck a chord with our flat (having spent so much time synchronising our isolation routines). Stevie Wonder's Songs in the key of Life and Joni Mitchel's Blue at fourth and third, did much the same for us as a household. They cared for us, whether it was the glory of Wonder's voice on 'Isn't she lovely' or the wholly unguarded vulnerability of songs like 'A case of you' or 'Carey' on Blue; these two albums are simply staggering accomplishments. Second on the list brought a smile to all our faces, The Beach Boys' Pet Sounds being a childhood favourite, meant it was almost impossible not to squeal along to 'God Only Knows'. This woke up our neighbours as we forgot for a moment the difficulties of the previous two weeks.
Having read this far, you will be eagerly anticipating what topped the list; however, I'm going to leave it to you to find out for yourselves and maybe listen to a few other albums along the way. From Excursions by A Tribe Called Quest to Fleetwood Mac's Oh Daddy, this whole undertaking was more than just a fun history project, it reminded us of the triumphant power that music holds to help you escape the world and I'm so glad we persisted despite its fundamental pointlessness. As we embark on another national lockdown, and there's increasingly more time on our hands, I urge you to give this challenge a go - maybe my flatmate and I will make it through all 500 after all.