So, like a Voi lurching past a red light a little too quick and a little too sudden for anyone's liking, another September rolls around. And with it, the sweet serenade of a 3am Outlook notification and, of course, the nostalgic scrolling through camera rolls, photo albums and Facebook pages in preparation for another year of Cambridge life; the good, the bad and the ugly. 
However, for those of you entering the world of May Balls and gown-wearing for the very first time, you'll soon find out that there's a great deal more to Cambridge life than the library and the lecture hall. And although I am sure that you'll be racing through your reading lists and mastering your Moodle pages in no time, there are certain things that the books just can't teach. Certain things that  have to be seen to be believed.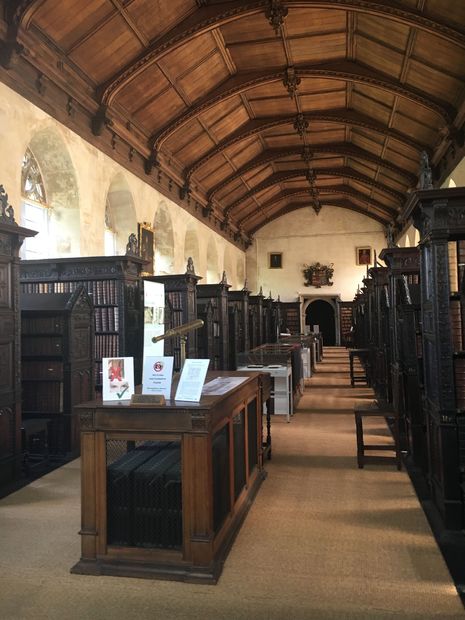 So Freshers, behold! For I have delved deep into my camera roll to sum the trials and tribulations of Cambridge life in snapshots. Take a little trip down memory lane with those of us who have seen it all before, and you'll know your Mainsbury's from your Slocal in no time!
Cambridge has so many pleasures: studying in quaint little coffee shops, library trips equipt with wooden beams and ancient manuscripts, and at the centre, a world-class education.
It almost sounds too good to be true?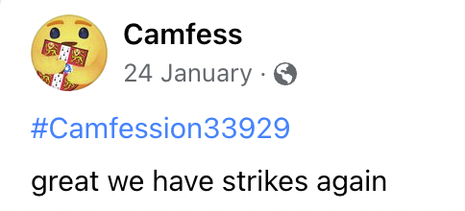 Ah yes, the dreaded 'S' word. Cue the undercover classes, the return to Zoom lectures and walking the (picket) line between supporting the strikes and appeasing the lecturer that would probably still make it to Sidgwick in a nuclear winter. 
Nevertheless, you will learn new skills…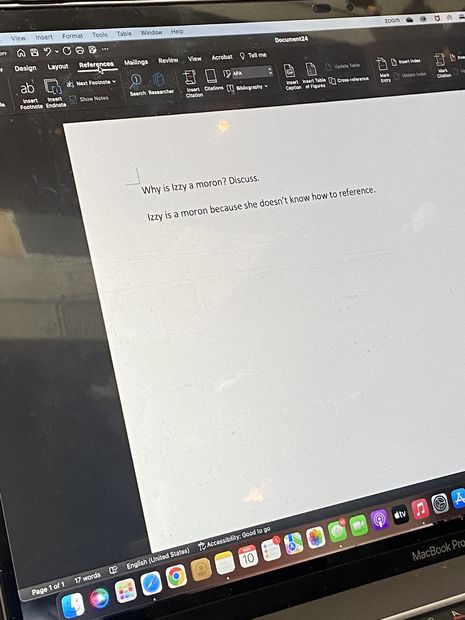 …and, apparently, forget old ones…

*sighs* at least some people can blame it on the Rumboogie…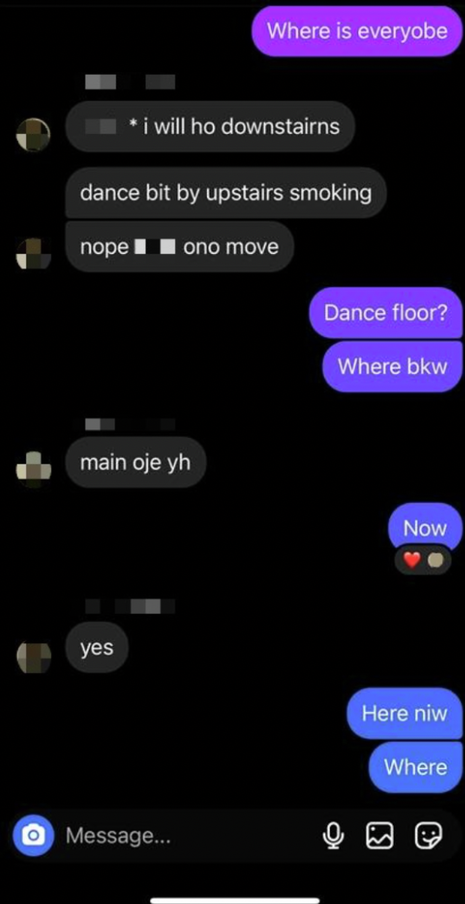 So, you sign over the loss of your weekly Cambridge clubbing fix, eager for the warming atmosphere and… intimate vibe of a Wednesday Revs, followed up by a visit to a very special afters at Addenbrookes.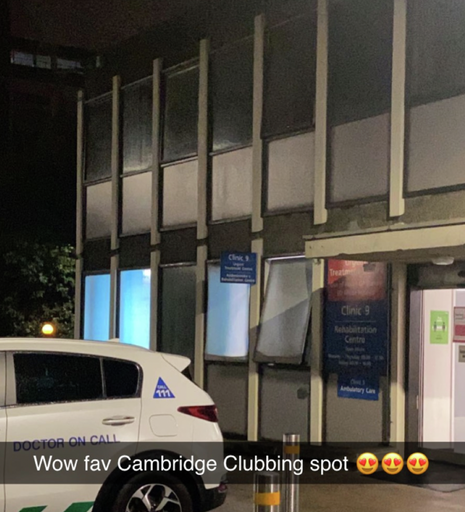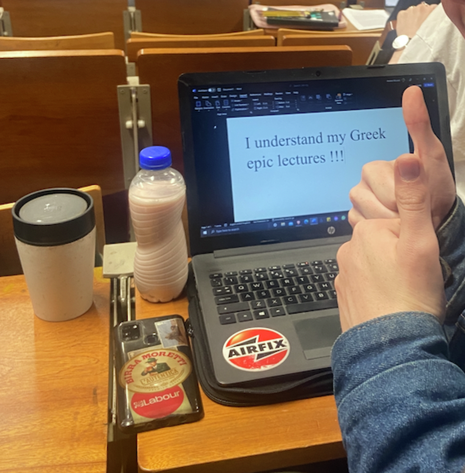 Although, even after a long night of civilised discussions in the smoking area, of course you're no stranger to hard work. And so, like the diligent, hardworking student you are, eager to convince your DoS that "this term will be different I promise!".
You never neglected the books! You always struck the perfect balance between taking care of your health and getting those essays done.
Of course, you were a model of dignity and grace, on an academic and personal level. 
You caught your lecturer's eye for all the right reasons…

And your space was always clean and tidy...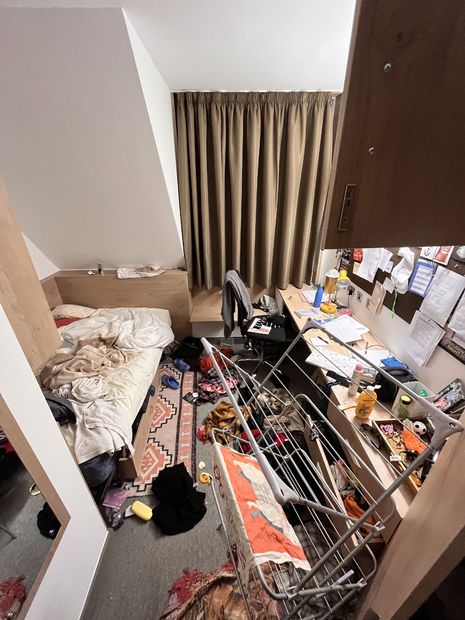 Nevertheless, when exam season comes around...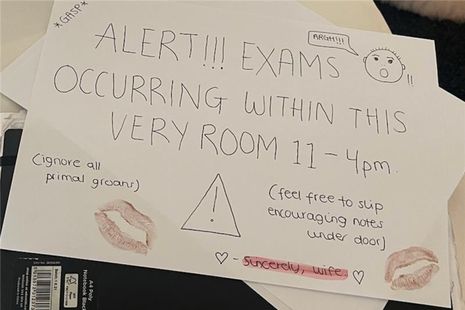 You never slack on your flawless and artfully curated appearance to keep up your status as a bona fide "Sidge Girlie"...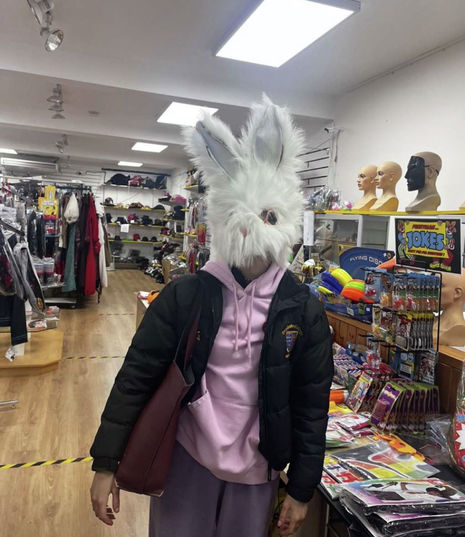 Outside of Sidgwick, various tomfoolery occurred. The Corpus Clock took a rather nasty beating and has undergone rehabilitation . Let this be a reminder to all you out there – after having your carefully constructed academic facade smashed to pieces, always make time for self-care.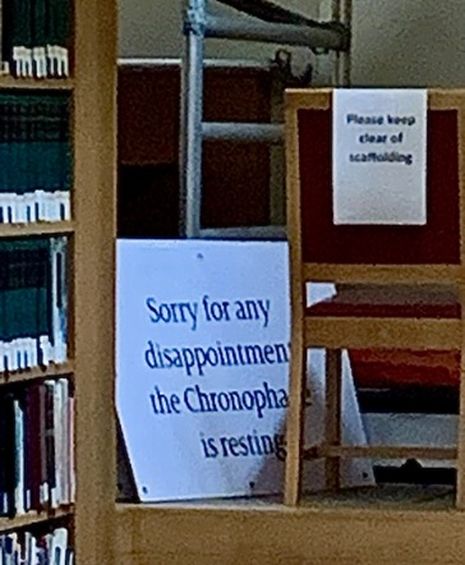 Do not be afraid to hit 'delete' on threatening emails such as: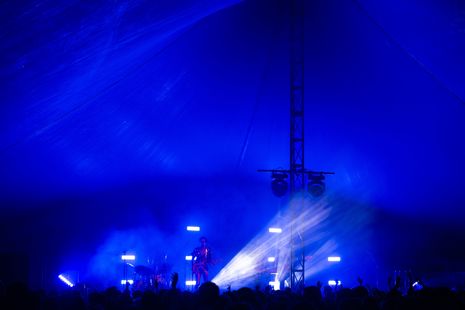 …so that you can let your hair down come May Week. I know it seems a long way off yet but with Z-list lineups and sometimes tasteful themes (thoughts and prayers to Pembroke, who very much came up for air), May Balls are all part and parcel of a smashing year in Cambridge. Give or take your flatmate sequestered in an alcove with the cousin you brought from home. Or equally, of course, simply sipping a 4-pack of San Miguel in the sun-dappled grasses of Grantchester Meadows can hit that end-of-term fix, saving you hundreds of pounds and the embarrassment of getting stuck halfway up a helter-skelter.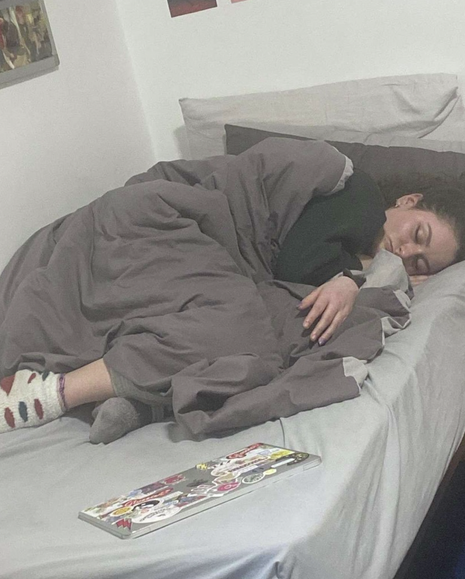 So for fresher and finalist alike, this is your reminder to make the most of every moment of the year ahead. Though the impending eight weeks will be filled with their fair share of essay crises and bleary-eyed 9ams, there's something else that is far more important. The community that makes all the chaos worthwhile. The friends that drag us to the lecture hall when we'd rather be in bed, and to the club after the post-supo slump; because although we come for the world-class education, we stay for the world-class people. 
So clear out your camera rolls, make way for the Snapchat memories… and let the next year commence!